Clark Fork football stomps Kootenai in league play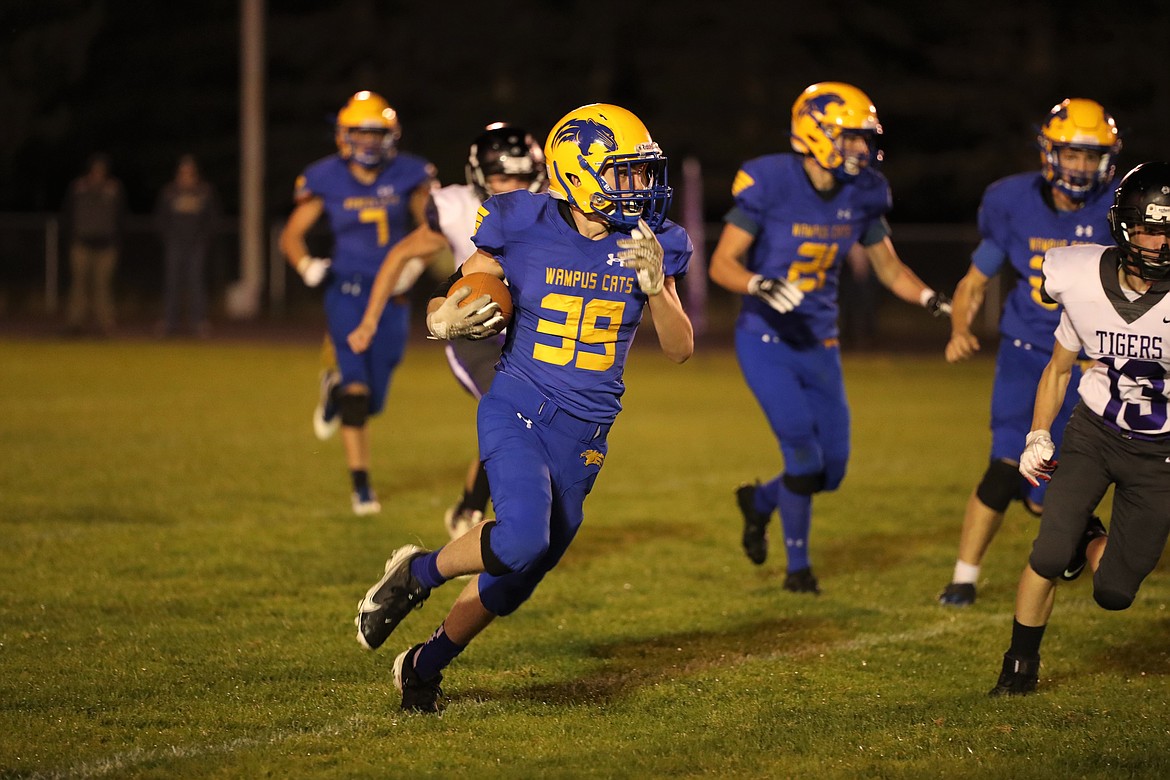 Cole Reuter returns a kickoff during a game against Mullan on Oct. 9 at CFHS.
(Photo by DYLAN GREENE)
by
DYLAN GREENE
Sports Editor
|
October 17, 2020 12:45 AM
CLARK FORK — Clark Fork football secured its second North Star League win of the season Friday night with a 43-8 rout of Kootenai.
The Wampus Cats (4-2, 2-1 NSL) scored 22 points in the first quarter.
"Under the conditions, I thought we played really good football," head coach Brian Arthun said.
Carter Sanroman had three touchdowns and three interceptions to lead the Wampus Cats. Antonio Mayorga had a rushing touchdown and a pair of sacks and Nathan Shelton harassed the Kootenai quarterback all night, recording three sacks.
The Clark Fork defense forced five turnovers.
Arthun was impressed with his team's ground game.
"Our O-line did a good job opening up plays for Sanroman and Mayorga," he said.
Clark Fork plays at Mullan at 3 p.m. on Friday, Oct. 30.
---