Fire destroys Oldtown's Club Rio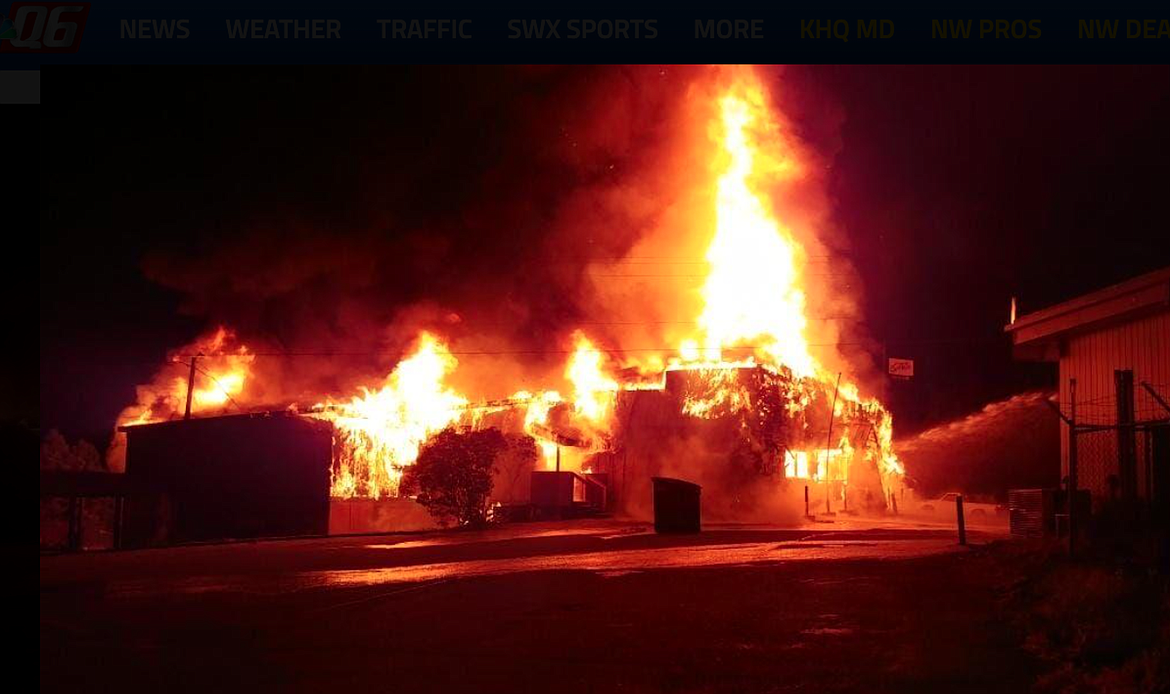 The cause of a fire that destroyed Club Rio in Oldtown on Saturday remains under investigation.
(Photo via FACEBOOK)
by
KEITH KINNAIRD
News editor
|
October 17, 2020 1:00 AM
OLDTOWN — A structure fire laid waste to Club Rio early-morning hours of Saturday, Oct. 10.
The cause of the fire remains under investigation, although West Pend Oreille Fire District Deputy Chief Les Kokanos said the level of destruction may have erased it.
"We might never know the cause," said Kokanos.
There were no injuries.
Kokanos said firefighters could do little else but pour water on the burning nightclub.
"The building was fully engulfed from one end to the other," Kokanos said "It was a surround-and-drown-type situation."
The fire at the club, which is situated at the western end of the U.S. Highway 2 bridge across the Pend Oreille River, was reported at 2:31 a.m., according to Bonner Dispatch records.
In addition to firefighters from the West Pend Oreille Fire District, firefighters from Selkirk Fire Rescue & EMS and Pend Oreille fire districts 3, 4 and 8 also responded to the blaze. Bonner County EMS was also on hand, said Kokanos.
Samantha Burgess told Spokane TV station KHQ the entire building was up in flames by the time fire trucks began arriving at the scene.
"The whole thing went up really fast," Burgess told the station.
Burgess added that Club Rio's demise is a big loss.
"They get a lot of business. This is going to change the whole community and the way people go out," she said.
Keith Kinnaird can be reached at kkinnaird@bonnercountydailybee.com or followed on Twitter @KeithDailyBee.
---