Bonner County History - Oct. 18, 2020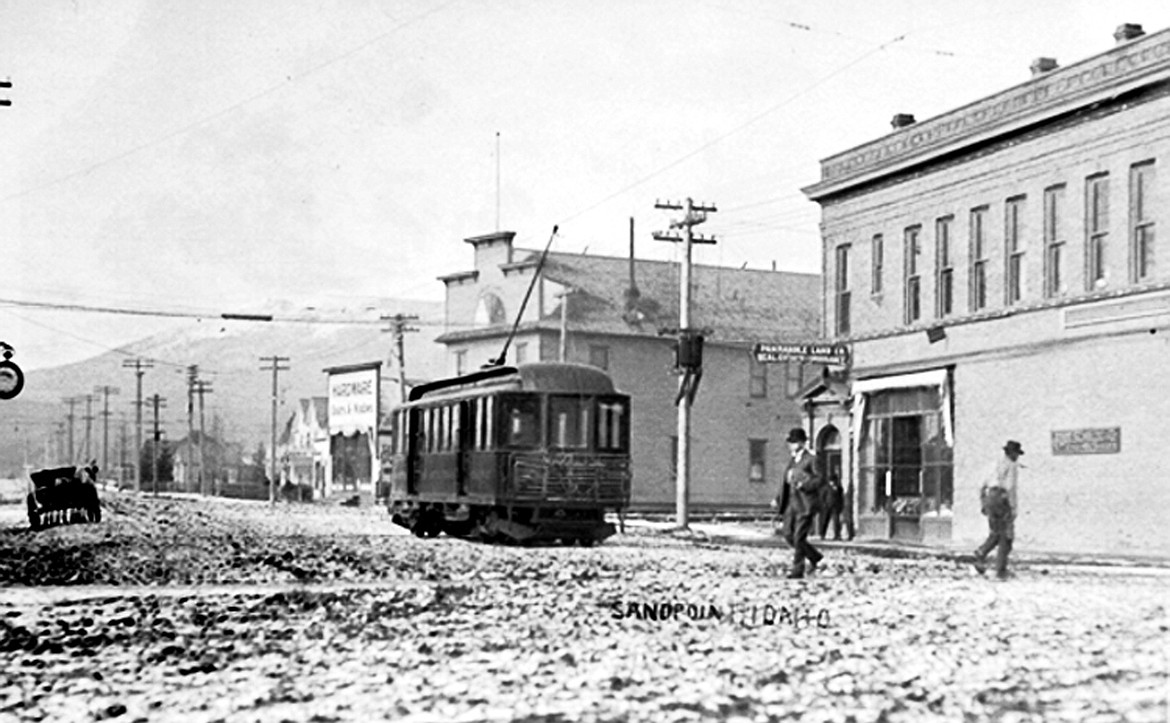 |
October 18, 2020 1:00 AM
From the archives of the
Bonner County History Museum
611 S. Ella Ave., Sandpoint, Idaho, 83864
208-263-2344
50 Years Ago
Sandpoint News-Bulletin
Oct. 18, 1970 – ROBINSON SWORN IN
Philip H. Robinson, son of Mr. and Mrs. Dan Robinson, Sagle, was formally admitted to the practice of law at ceremonies Oct. 5 in Coeur d'Alene. On Oct. 6, he was commissioned a lieutenant in the U. S. Navy. He and his wife, Carol, left Oct. 7 for Newport, R.I., where he will be stationed four months before going to his permanent base at Corpus Christi, Tex. He is a 1964 SHS graduate, 1968 U of I graduate with a degree in business administration and a 1970 U of I graduate with a Juris Doctor degree in law.

•••
IGA FOODLINER OPENS TODAY
Sandpoint's IGA Foodliner reopens today at 8 a.m. The supermarket burned to the ground last Feb. 8. Wide aisles, new fixtures and modern lighting give the new store, Sandpoint's largest, an inviting, cheerful appearance. Harold Marley is manager, assistant manager is Tom Spade, and produce manager is Jerry Ferrell. The store has a complete meat department, snack bar, and enlarged shoe, drygoods and sewing departments.
•••
GILMORE JOINS TIFFT FIRM
Native Montanan Kenneth Gilmore has joined the staff of Tifft Agency. A 24-year veteran who retired from the Navy in July, Gilmore is an angler and hunter. He and his wife moved here in August with their five children, who attend local schools.
100 Years Ago
Pend d'Oreille Review
Oct. 18, 1920 – CITY BREVITIES
L.C. McCollum and L. Crane of the Seattle office of the Stars and Stripes arrived yesterday to boost local circulation figures for this ex-service men's paper, and secure a local representative. Mr. McCollum authored a booklet of verse written about experiences of the famous "lost battalion" of which he was a member, the authorship being credited to "Buck Private" McCollum.
•••
FAIR IS UNQUALIFIED SUCCESS
With ideal weather conditions prevailing, the annual fair of the Clarksfork farm bureau, held Friday and Saturday, was well attended, with over 700 people visiting on Saturday. Visitors came from all parts of the county. Sandpoint had a very large delegation, as a result of the stimulation of the fair by the local chamber of commerce.
•••
5,000 WITHIN IMMEDIATE TRADE RADIUS
Preliminary Bonner county census figures show Sandpoint to have but 2876 people. Three precincts which include some small territory outside the city limits, that is, Sandpoint, Humbird and Mountain View, show a total of 3786, a figure which would more closely approximate the real number of city inhabitants. Also, Kootenai and Dover precincts, the former with 830, the latter with 384, would give a total population of 5000 even. These two precincts are within an immediate buying, or shopping, radius of the city.
For more information, visit the museum online at bonnercountyhistory.org.
---