Kokanos enters retirement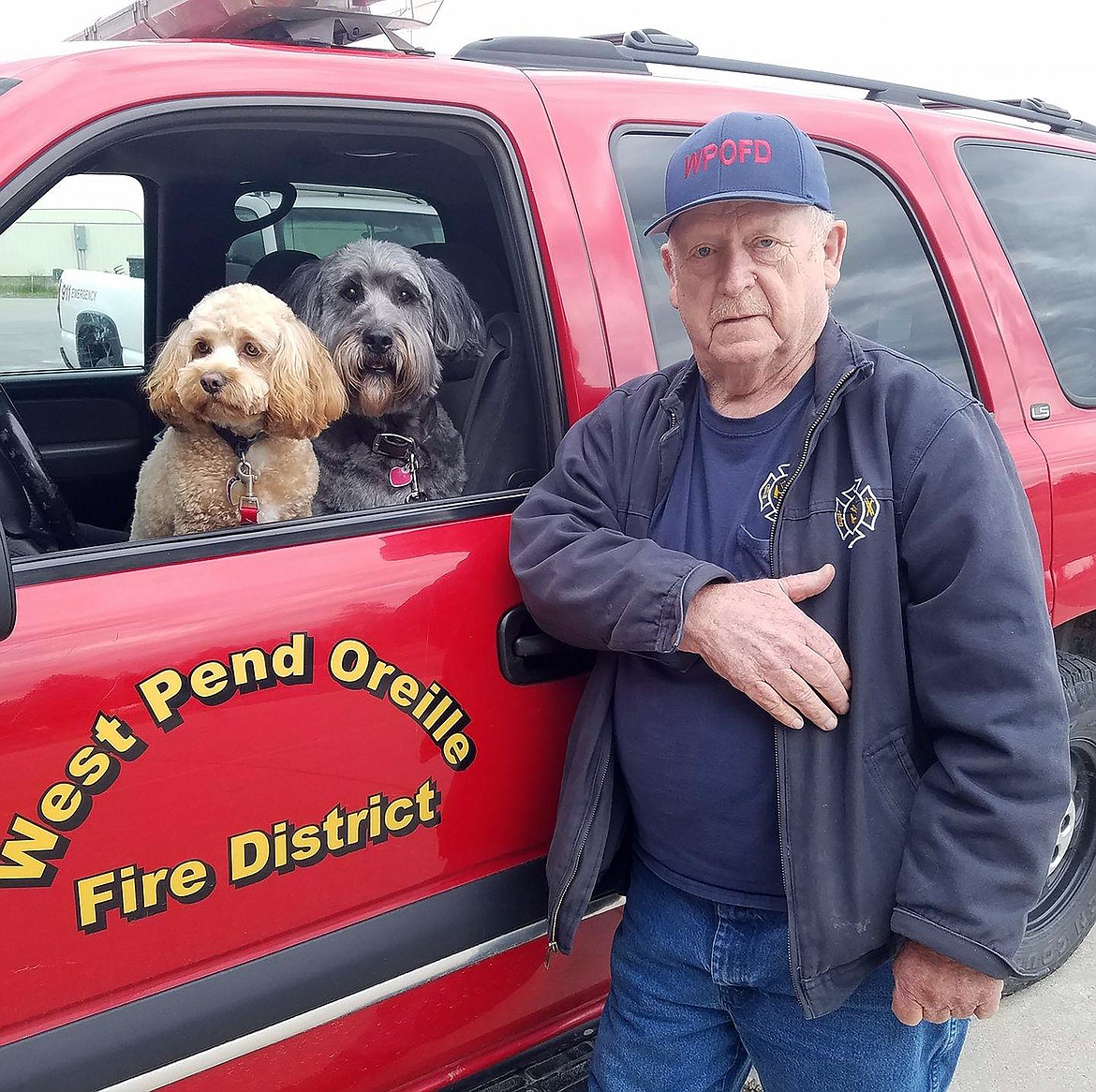 Les Kokanos is retiring at the West Pend Oreille Fire District chief after nearly 40 years of service.
(Courtesy photo)
by
KEITH KINNAIRD
News editor
|
October 21, 2020 1:00 AM
PRIEST RIVER — Les Kokanos doesn't do white shirts.
Maybe on a special occasion, but if he's in the field you won't find Kokanos in one.
"I am not a believer in white shirts," said Kokanos, who's retiring as the West Pend Oreille Fire District chief after nearly 40 years of service. "I am a working person and this is what I wear when we are working on equipment," Kokanos said, pointing to his well-worn, dark-colored tee shirt.
Kokanos said white shirts don't pair well with repairing fire engines or pumper trucks.
"We're the mechanics when we can get it done, where we don't need to hire anybody," said Kokanos.
Kokanos was one of the department's first recruits, when it was started with help from Buck and Wayne Merritt, who provided a building and a pickup truck to operate with.
"We started out with one truck," said Kokanos, who is passing the torch to Jamie Painton, who has been with the department for years.
The district now has four well-equipped stations and a platoon of volunteers who he terms as "keepers."
Kokanos, a former city councilman, spurned recommendations to run for county commissioner and enjoyed his job as a lumberyard boss for the Merritt brothers. Kokanos said the brothers gave him a generous salary and would invite them on their hunting excursions.
Kokanos said the brothers were extremely capable hikers who would prowl for elk near Canada's Yukon Territories.
"It's hunting season. Go get your gun," Kokanos recalled the brothers saying to him.
The brothers' mill burned in the mid-1980s, but they resolved to rebuild it after huddling workers.
"We were all for rebuilding," said Kokanos.
Since then, Kokanos has seen all manners of mayhem, including deadly fires and car crashes. He lost a hunting buddy to a structure fire and recalls when five people were killed in the Hoodoo Valley when a fire took hold.
Kokanos also saw a trio go to jail after setting fire to a home.
"One year we sent three people to prison. They burned a house. We proved them wrong," said Kokanos.
Kokanos has also seen structures escape serious harm because of local firefighters.
"We saved a lot of houses. People lose so much in a fire," said Kokanos.
---