County seeks judgment in CARES Act dispute
by
KEITH KINNAIRD
News editor
|
October 24, 2020 1:00 AM
SANDPOINT — Bonner County is seeking partial summary judgment in its lawsuit against Gov. Brad Little over the distribution of Coronavirus Aid, Relief & Economic Security Act, U.S. District Court records show.
Congress and the president approved $2 trillion CARES Act funding in March to help Americans weather the economic storm caused by the novel coronavirus, which causes COVID-19. Counsel for Bonner County contends Little and other state officials were to distribute $1.25 billion of the relief funding in Idaho.
The litigation centers on two fundamental disputes over the funding.
The first seeks judicial declaration that the state is violating a U.S. Treasury Department directive to transfer 45 percent of the relief funds Idaho received to local governments in areas where there are populations of 500,000 people or less based on a per-capita allocation formula. Local governments with 500,000 people or more receive direct payments of relief funding, according to the Treasury.
The state has advised the Bonner County it stands to receive a fraction — approximately 7.5 percent — of the CARES Act funding allocated to Idaho, according to Paul Fraidenburgh, the county's co-counsel in the litigation.
"Congress and the president never intended to leave small-town America out of the $2 trillion relief package. That would be an absurd position to take, but they have taken it," Fraidenburgh, said on Friday.
Fraidenburgh said the Treasury's directive to distribute 45 percent of the funding to smaller towns and counties is backed by a letter to Treasury Secretary Steve Mnuchin signed by 16 Republican senators. Of the approximately 19,000 cities and towns across the nation, only 36 meet the direct-payment threshold of 500,000.
The county contends the state is attaching strings to the money it is willing to disburse, which is the source of the second legal dispute. Accepting the money requires the county has to agree to forego its statutory property tax increases and its foregone tax capacity access, Fraidenburgh said.
Moreover, Fraidenburgh believes the reason the federal money the state is holding back is can be found on Idaho landowners' tax bills. They bear a notation that landowners are receiving a tax break specifically from Little.
"You're using federal funds and there's actually guidance from Treasury that you can't use federal funds as revenue replacement or to offer property tax breaks," he said.
Fraidenburg further argues the tax bill notation is meant to burnish Little's image.
"There's no other word for it — it's propaganda," said Fraidenburgh.
The county also asserts that the money that's being held back will be used to fund its own slate of costly projects.
"Congress wanted those funds to be available and the state is not making those funds available," said Fraidenburgh. "They're going to spend this money."
A message seeking comment from Little was not returned on Friday.
However, the Idaho Attorney General's office in documents filed in early October said Bonner County's lawsuit seeking to have the money distributed based on population is "misguided and legally flawed."
"The United States Treasury permits states to direct payments on a discretionary basis for an obvious reason: not all areas have been equally impacted by COVID-19," Deputy Attorney General Leslie M. Hayes wrote at the time.
Keith Kinnaird can be reached at kkinnaird@bonnercountydailybee.com or followed on Twitter @KeithDailyBee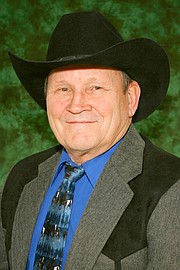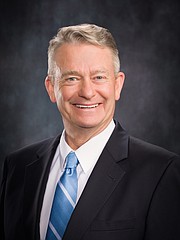 ---