Cities consider following Cd'A's lead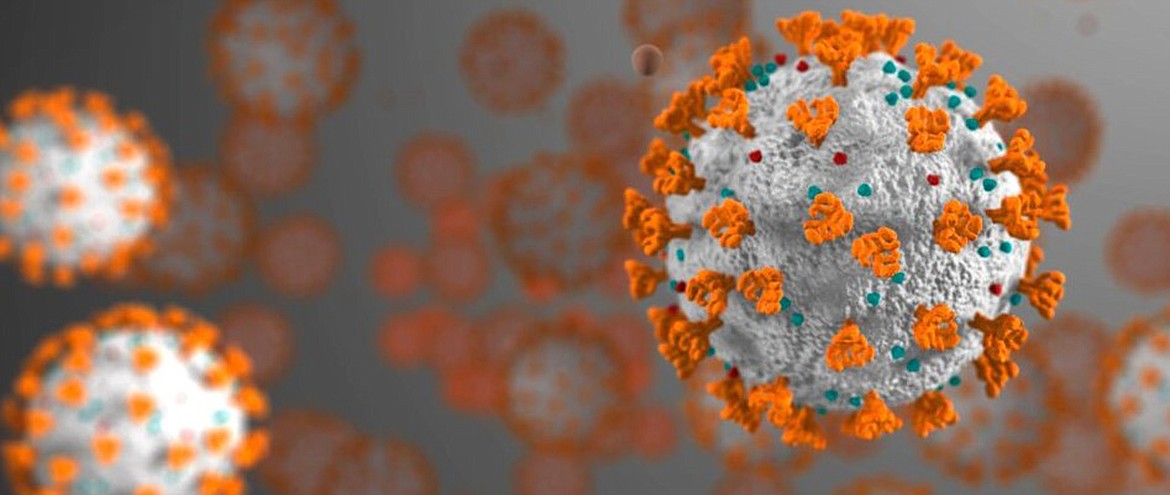 by
MADISON HARDY
Hagadone News Network
|
October 30, 2020 1:00 AM
The Coeur d'Alene City Council took matters into their own hands Monday, approving an individual mask mandate for 90 days.
Now the cities of Post Falls, Rathdrum and Hayden are up to bat.
Kootenai County reported over 300 new COVID-19 cases from Monday to Wednesday. With mounting pressures by Panhandle Health District's move to red and Gov. Brad Little's decision to revert to Stage 3, community leaders will consider the need to up safety regulations.
POST FALLS
Post Falls City Council is planning to discuss the possibility of a mandate, Mayor Ron Jacobson said Wednesday. Officials felt it would be inappropriate to discuss the measure at the Nov. 3 council meeting, as Post Falls city hall will serve as a polling place. Therefore a special meeting on a mandate will be pushed into the coming weeks.
"I don't think it's the city's position to mandate masks," Jacobson said. "By the same token, I was disappointed that the state did not do one and that Panhandle Health removed it. I commend Coeur d'Alene for doing one."
Jacobson has always supported masks as a resource for preventing the spread of coronavirus. For him, the mask mandate is a way to keep businesses open, schools in session, and hospitals operational.
"I would much rather have people in masks than have businesses shut down again," Jacobson said. "We know the information presented by Kootenai Health, and we'll take that into consideration. I don't know where all the cases are coming from, but I know that this is prevalent, and we need to do something about it."
City councilor Steve Anthony said he would support a mask mandate to protect the senior population and neighbors. He was most disappointed by Kootenai County's state legislators' letter to Panhandle Health that spoke against the order. One of them, Rep. Tony Wisniewski from Post Falls, even compared the mandate to Nazi Germany.
"Instead of being progressive and thinking of ways to help, I think they stirred the fire," Anthony said. "I don't think they were proactive at all, maybe because it's an election year, and they were trying to appeal to the voters."
The majority of COVID-related deaths are people over the age of 65. That age group, Anthony said, was once thought of as "the greatest generation," which defended American freedoms and beat Nazi Germany.
"The people that fought for our freedoms, the freedoms we still enjoy, are fighting again," Anthony said. "The people that are protesting for our freedom not to wear masks are letting the people who fought for our freedoms die."
HAYDEN
On Tuesday night, all four Hayden city council members expressed interest in hosting a special meeting on masks, Mayor Steven Griffitts said Wednesday. However, if a mandate were to pass, the council would have to decide how to enforce it. Hayden doesn't have a police force. Instead, the city contracts the Kootenai County Sheriff's Office.
"The sheriff's office and their input is going to be important, and obviously we are taking into consideration all aspects of what is going on," Griffitts said. "The date for the special meeting will be soon, but in the meantime, we are gathering information."
Griffitts noted that going into the meeting, the city and its council members will seriously consider CDC and official health guidelines.
"Following CDC guidelines is exactly what we need to do as a community to keep our economy moving forward," he said. "So if wearing a mask, washing our hands, and keeping social distancing is going to help our economy moving forward, businesses open, and allow greater hospital capacity is what the CDC recommends, that is that."
RATHDRUM
A problem with mask mandates — be it Panhandle Health District's or Coeur d'Alene's — is its exemption policy, Rathdrum Mayor Vic Holmes said Wednesday. With the exemptions, Holmes sees the mandates as more of a visual appearance than practical implementation.
"With Panhandle Health District's mandate, once you allowed people to not wear a mask for medical reasons it became unenforceable," he said. "If someone doesn't want to wear a mask, they can say it's because of a medical condition, and you can't ask them to prove that, so really it exempts everyone."
The Rathdrum council hasn't had the opportunity to discuss mask-wearing, but he planned to pose the idea Wednesday night for future consideration. Holmes believes it would take the governor or a state mandate to require masks, but in Gov. Little's Stage 3 provisions lacked that luster.
Consequently, Holmes thinks the burden of enforcing masks is on the business community, but he hasn't seen many small businesses in Rathdrum taking a stance.
"No shoes, no shirt, no service," Holmes said. "It could be no shoes, no shirts, no mask, no service."
Recently Mayor Holmes and the city have received pushback on COVID-related actions, such as forcing the shut down of a garage sale and canceling the annual Trunk-or-Treat event. Due to the rise in cases, Holmes and the city were concerned about the community's overall well-being.
"We had pretty low cases to begin with, and it seems like it is our turn to have the disease," he said. "This is one of the reasons that I took it upon myself to stop Trunk-or-Treat because it is in our best interest to keep the schools open and contain the spread."
---