The best hikes around are closer to the sun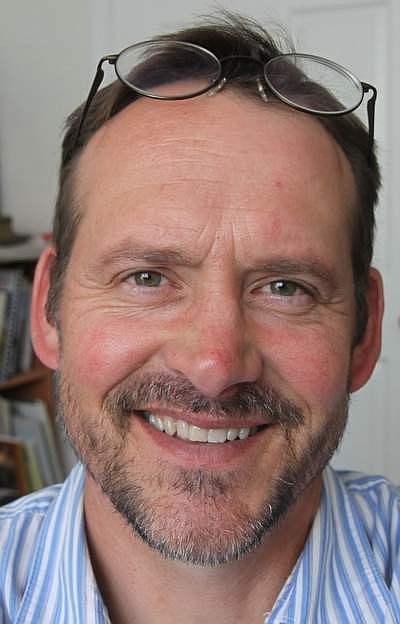 by
RALPH BARTHOLDT
Hagadone News Network
|
September 1, 2020 1:00 AM
A friend who introduced me to custom firearms and the Idaho backcountry in winter, both of them accessible to anyone with a passion for either, once harvested a mountain goat, sliding the billy down to a high mountain lake where he camped.
He dressed and ate some of the meat on a fire, he said, carefully tending the memory of the occasion as one worth keeping.
He recounted it down to the color of his socks and the bindings of the snowshoes he carried.
There was a problem however. He could never again find the mountain lake.
It was surrounded by trees, and the goat slid easily on the snow because the incline was steep, and it was a good place for an overnight camp under a sky full of stars as thick as a mohair coat.
The lake however, seemed to have fallen off the map.
"I never did know the name of it," he said.
Mountain lakes can be like that. Sometimes you almost stumble upon and fall into them, and at other times you know where they are by an app, but finding them on foot is another affair altogether.
Dan Mottern at the fly shop in Avery has hiked his share of mountain trails, and he has hiked and ridden his bicycle to peaks in the St. Joe forest that have no trails - or what remains of the trails is just a whiff of a once vibrant national forest trail maintenance program.
He knows his way around the saddles and ridges and pinnacles as well as anyone, but there was that time when he and his daughter bushwhacked to a lake that was pretty close to a road, but without trail access.
"We missed it," he said.
It was late afternoon. Business at the fly shop had dropped off and he decided to gather a child or two and head out to fish a mountain lake he had eye balled for a few years, but not visited.
He and his co-pilots used dead reckoning, and the landmarks they remembered from Google Earth, as summer daylight dwindled.
Despite a good try, he still hasn't been to the lake he knows is out there, and that holds grayling.
A man in Lewiston who hunted the same area for elk, hasn't been there either.
"I never could find that lake," he said.
It is less than a mile from a fairly well traveled back road but its tree-covered bowl hides in terrain as lumpy as truckstop oatmeal.
There are treasures to be found on a bushwhack, and a lot of magnificent nooks you mark by memory and will never visit again. But if you're hiking to a lake to fish, it's better to get there.
That's why we often stick to the big trails.
They are broad and tramped out and usually visible even under a canopy at night.
The hangup for a hermit-like hiker on a journey of self discovery is that people use these trails, so wherever they lead you'll probably have company.
Getting there early doesn't help, so you might as well just settle in and listen to the voices that carry across lakes like a radio with the volume stuck on.
"Did you step in that? You stepped in that! You gotta be careful where you're walkin,' bro."
Up there in the higher country, distance is the limiting factor.
It reminds you of what you did too much, or too little of.
Out there, stops aren't called beer breaks. They are barely called anything at all, but "cinwetakeabreather," or "yougotanywater?," may presage a wheeze.
Some of the best hikes are uphill both ways and even if you don't return, their destinations stick to your memory unlike the shoes you wore, or the color of your socks.
You recall the fish, usually.
They are so much more colorful, that much closer to the sun.
I can see them still.
Ralph Bartholdt writes from North Idaho. He can be reached at ralphbartholdt@gmail.com
---