Missing children, mother located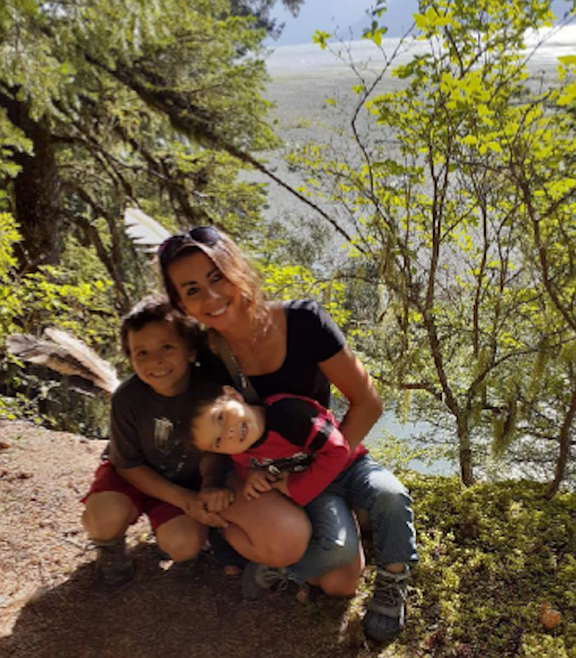 Bonner County Sheriff's officials announced on their Facebook page that Laila Hiza and her two sons, Aedrian and Asher, have been located.
(Courtesy photo)
by
KEITH KINNAIRD
News editor
|
September 2, 2020 1:00 AM
SANDPOINT — A mother and her two biological children who went missing last month were found safe on Monday, according to the Bonner County Sheriff's Office.
The sheriff's office posted the news to its Facebook page, but offered no further details.
The trio disappeared following a custodial visit in Bonner County.
Sheriff's officials said Laila Marie Hiza picked up her children in Sandpoint for a visit from their custodial guardian and did not return home.
Hiza was known to frequent the Post Falls area, but may have traveled to Oregon, according to sheriff's officials. She was with her sons, Aedrian, 7, and Asher, 3.
Hiza was also wanted on a nationwide, no-bond arrest warrant for allegedly absconding from probationary supervision in a Kootenai County insurance fraud case. It was unclear on Tuesday if the warrant was served.
Hiza was not listed as an inmate in the Kootenai County Jail on Tuesday.
Laila Hiza was accused of conspiring with a Kootenai County man to falsify the date of a collision she had with her uninsured vehicle. The ruse, however, was undone when the alleged co-conspirator posted pictures of his damaged motorcycle to social media, according to court documents.
Court records further show that a Bonner County Sheriff's deputy attempted to conduct a welfare check on Aug. 11, but Laila Hiza or her children could not be located. Her childrens' legal guardian told sheriff's officials that Laila Hiza removed the children from her home on that date and may have been headed to Kentucky or Florida, according to court documents.
---