Priest River cross country opens season with two mile race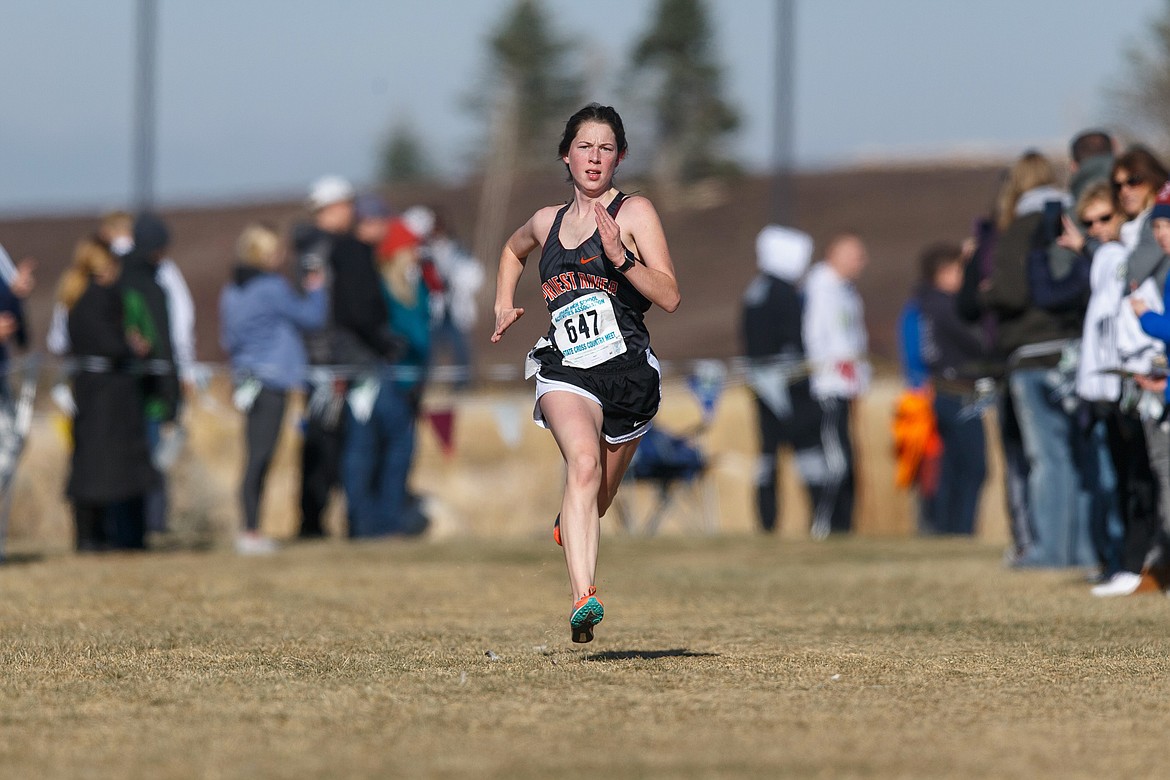 Annika Rantala competes in last year's 3A state cross country championships. She placed 10th in the event.
(Photo courtesy of JASON DUCHOW PHOTOGRAPHY)
by
DYLAN GREENE
Sports Editor
|
September 9, 2020 1:00 AM
POST FALLS — Three boys and one girl competed for Priest River cross country in the Post Falls River Run last Thursday.
The race wasn't a 5K. Instead, the meet was shortened to two miles and the races were separated by class to comply with social distancing guidelines.
Regardless, it was the first official event of the season for the Spartans who currently don't have enough runners on the boys or girls side to score as a team.
Three Priest River runners competed in the boys sophomore race. Dylan Lord crossed the finish line in third with a time of 12:55.
"Dylan led the boys and showed a huge improvement from last week and last year," head coach Lance Clark wrote in an email. "He showed off his talent."
Ethan Korff captured 13th with a 14:12 and Edgil Williams took 22nd with a 16:08.
"They had a good race and both showed improvement," Clark wrote. "It is early so we haven't seen the best out of them yet."
Annika Rantala ran in the girls junior/senior race and placed 13th with a time of 14:49. Last season, Rantala was the district champion and finished 10th at state.
"She looks stronger than her start last year," Lance wrote.
Timberlake's boys and Coeur d'Alene Charter's girls won team titles among Intermountain League schools at the meet.
Priest River will head to Farragut State Park on Saturday morning to take part in the Timberlake Farragut Invitational. Currently, 14 schools are scheduled to compete at the meet.
---