Bonner County History - Sept. 10, 2020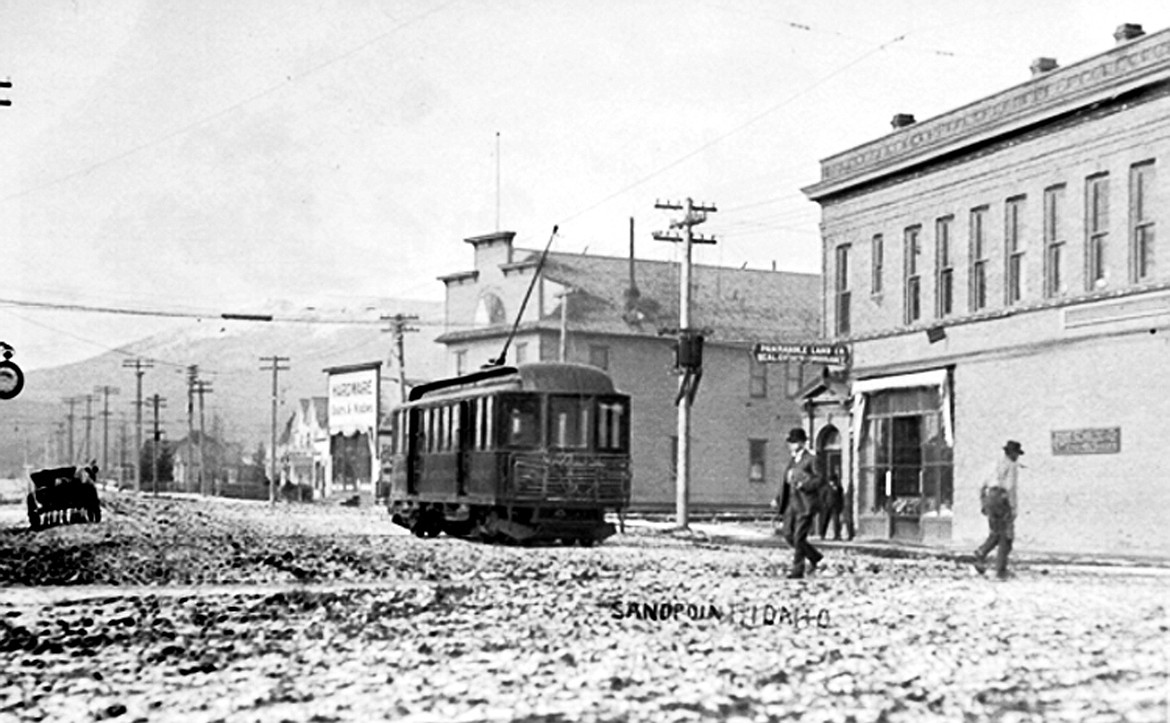 |
September 10, 2020 1:00 AM
From the archives of the
Bonner County History Museum
611 S. Ella Ave., Sandpoint, Idaho, 83864
208-263-2344
50 Years Ago
Sandpoint News-Bulletin
Sept. 10, 1970 – STUDENT ENROLLMENT UP

School District No. 82 recorded an opening day increase of 178 students over the figures a year ago. The district began the year with 4,035 students as comparted to 3,857 on Sept. 3, 1969.
•••
DRAPER AWARDED PURPLE HEART
Marine PFC Roy A. Draper son of Mr. and Mrs. Herbert J. Draper, Route 1, Sagle, was wounded in Quang Nam Province, Republic of Vietnam, Aug. 17. He sustained multiple fragmentation wounds to all extremities and pelvis from a hostile explosive device while en route to a defense position. He received treatment in DaNang and was later moved to the U.S. Naval Hospital in Guam. He underwent surgery Aug. 24 and in his last letter, said he was progressing fairly well. Draper has been awarded the purple heart.
•••
ED SHEARS OBSERVE 50TH ANNIVERSARY
The home of Mr. and Mrs. Edward C. Shear of Sandpoint was the scene of a family reunion Sunday, Aug. 30, to honor them on the occasion of their 50th wedding anniversary. Mr. and Mrs. Shear were married Aug. 28, 1920 in Sandpoint. They have two sons, Edward of Thompson Falls, Mont., and Elmer, Orlando, Fla.
100 Years Ago
Pend d'Oreille Review
Sept.10, 1920 – COURTHOUSE WEDDING
Probate Judge G.H. Martin at the court house performed a wedding ceremony uniting Edward C. Shear and Ottillia C. Strecker, both of Morton, and well known to a large number of Sandpoint people. Shear is a veteran of overseas service, serving in the field artillery with the A.E.F. in France.
•••
SCHOOLS OPENED TUESDAY
City and county schools opened Tuesday for the 1920-21 term with a full complement of teachers in Sandpoint and independent district No. 1, but five teachers short in the rural schools. The city grade schools opened with a slight increase over last year. In the high school, opening enrollment was 215, with 190 a year ago. Last year's total attendance was 262 and it is felt this number will not be greatly exceeded.
•••
ELKS HOME-COMING SUCCESSFUL
In attendance, jollity and a generally well ordered event, the Elks' three-day home-coming celebration which closed Saturday was one of Sandpoint's most successful ever staged. The three-day attendance is estimated at between 10 and 15,000. On the whole, all those who saw the celebration had an enjoyable time and in their personal views, the big event was a real success.

•••
STIDWELL TO MOSCOW
Charles Stidwell, a graduate of the local high school a year ago, departs tomorrow for Moscow where he enrolls for a course in chemical engineering at the University of Idaho.
For more information, visit the museum online at bonnercountyhistory.org.
---