Ethel Ann (Sheffler) Welker, 90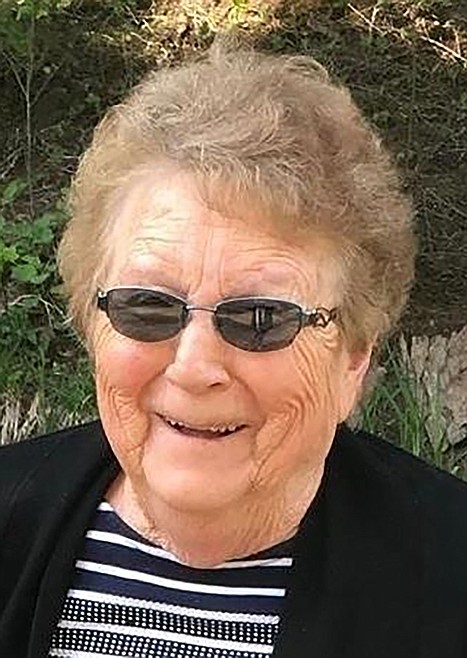 |
September 11, 2020 1:00 AM
Ethel Ann (Sheffler) Welker, 90, passed away September 3, 2020, at her home in Sagle, Idaho, with her husband, Robert, by her side.
Ethel Ann was born on July 4, 1930, in Ponderay, Idaho, to Earl and Nettie Sheffler. Growing up in Sagle, her family was a prominent part of the community.
She married Robert Welker on November 22, 1953. As the wife of a U.S. Air Force, MSGT, Ethel Ann lived in Washington, Oklahoma, Germany, and Idaho Falls, Idaho, before moving back to Sagle to be near family.
After raising her own children, Grandma Ann, spent much of her time helping raise her four grandchildren. Baking, gardening, canning, sewing and holding great-grandbabies were a few of her favorite pasttimes. She enjoyed the outdoors, especially spending time with family camping, hiking, four-wheeling, and picking berries.
Ethel Ann's life was centered around loving and caring for others. She always loved it when any of her family or friends would stop by for a visit, a cup of coffee, and whatever she was baking that day. Prone to worry, she couldn't go to sleep at night until she knew all her family was home safely.
Her life was characterized by her faith and love for Jesus. She was a long-time member of First Christian Church, now North Summit Church, and enjoyed many years of singing in the choir and volunteering in various ministries. She often hosted bible studies in her home.
Ethel Ann is preceded in death by her daughters, Karen Welker and Roberta Bostock.
Ethel Ann's legacy lives on through her husband, Robert Welker; son, Randy and Cindy Welker; son-in-law, William Bostock; grandchildren, Kyle and Katie Bostock, Jacqueline and Pat Larson, Casey and Amy Bostock, Alisha and Joe Clark, and Austin Welker; great-grandchildren, Aaliyah, Hayleigh, Addison, Lexie, Jaxson, Isabelle, Westin, Oakley, Kinsley, Eli, Halle, Anna and Wyatt.
A celebration of life service will be held on Friday, September 25, 2020, at 11 a.m. at North Summit Church, 201 N. Division, in Sandpoint, Idaho. Luncheon to follow.
Family and friends are invited to sign Ethel's online guest book at www.coffeltfuneral.com.
---