Bonner County History - Sept. 13, 2020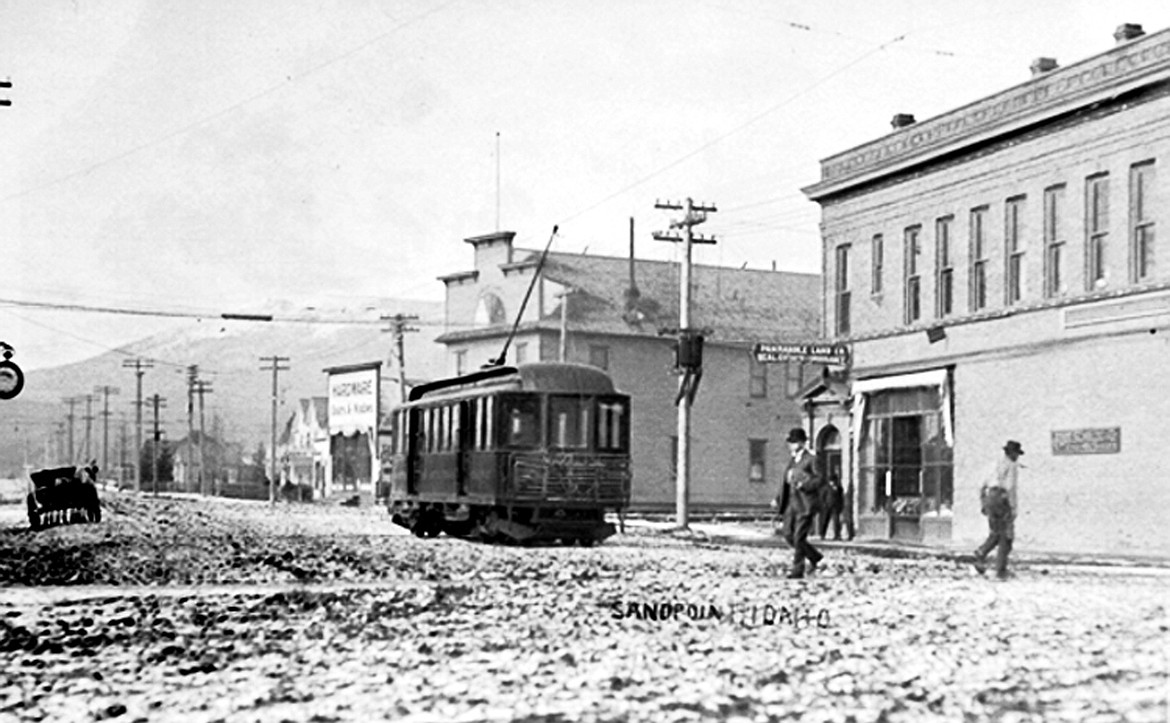 |
September 13, 2020 1:00 AM
From the archives of the
Bonner County History Museum
611 S. Ella Ave., Sandpoint, Idaho, 83864
208-263-2344
50 Years Ago
Sandpoint News-Bulletin
Sept. 13, 1970 – LANDMARK VANISHING
Laclede's only service station is being demolished. Dorothy Kurtz was the last owner of the Husky station. Her son, Frank Kurtz, is tearing the place down for the lumber.
•••
NEW LACLEDE POST OFFICE OPEN
For the first time ever, Laclede has a post office building of its own. The building's "grand opening" was Thursday right after the morning mail was delivered. Patrons were treated to coffee and doughnuts, made by Mrs. Harrison Thomas, the mother of Postmistress Ruth Stevens. The new post office is adjacent to the home of Mr. and Mrs. Lloyd Stevens, about 800 ft. south of SH200, on Riley Creek road. Constructed by Mr. Stevens, it is an attractive 10x16 ft. building, with 135 mail boxes. The Stevens will soon complete the building with block letters reading "U.S. Post Office." It is their building and the government rents it from them. Mrs. Stevens will have 40 hours of window service weekly. Laclede is a sociable community where everyone knows everyone, and when her duties are done, she can spend time in the lobby playing solitaire or in a game of pinochle, Laclede's favorite pastime.

•••
ALL-BONNER COUNTY BAZAAR
The annual All-Bonner County Bazaar will be held Oct. 23 - 24 in Community Hall. The Bazaar was started in 1963 by Mrs. Ralph Chicks, then the president of the Sandpoint Civic Club, and has been an expanding community project since.

100 Years Ago
Pend d'Oreille Review
Sept. 13, 1920 – CITY BREVITIES
Oscar Welo, who spent the summer at home will resume his university studies at Moscow.
Warm weather late last week and the first of this week started a revival of beach bathing. Most bathers were juvenile followers of the sport.
In response to the request of the beautification committee, the N.P. railroad has begun a cleanup of the right-of-way from the bridge across the lake to the Humbird mill property line.
•••
DR. DU FRENE ACCIDENT VICTIM
Dr. A.J. Du Frene, veterinary surgeon whose office is at the headquarters for Al's Dray Line, was the victim of a rather cruel accident Sunday while en route to Humbird camp No. 14, where he was summoned to attend a horse. As the car, being driven by Harry Lyons of the Sandpoint garage, bumped along at a fair speed over the rough road, a rut caused a wheel to sink and the front axle struck a stump. Dr. Du Frene was without ceremony projected through the car's windshield. He suffered no injuries, even his eye glasses not being broken. The sole damage was the mysterious loss of the seat of his trousers. Mr. Lyons is authority for the statement that on the return to town, Dr. Du Frene carried his hat behind him until he could reach his apartments and secure a change of scenery.
For more information, visit the museum online at bonnercountyhistory.org.
---