Officials to vote on fate of University Park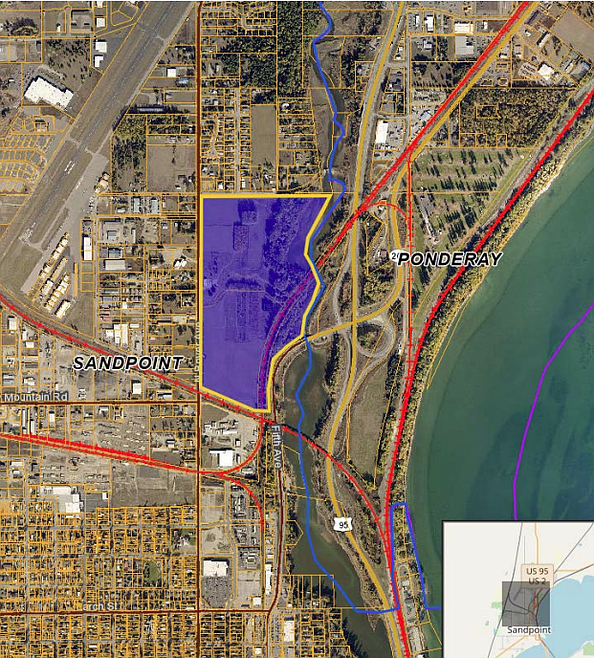 A figure showing the University Park subdivision where the proposed housing units would be built. Courtesy Sandpoint Planning and Zoning Commission.
by
RACHEL SUN
Staff Writer
|
September 14, 2020 6:11 PM
The Sandpoint Planning and Zoning Commission will hold a public hearing and decide whether to approve a proposed residential development in the University Park subdivision at 5:30 p.m. Tuesday at Sandpoint City Hall.
The development would include 152 predominantly single-family zoned lots ranging between 5,100 square feet and 12.3 acres in size, according to the commission's staff report.
The land, a roughly 75-acre plot, is surrounded by primarily family homes to the north and west, and commercial zones to the south. It is bounded by East Mountain View to the north, North Boyer Ave. to the west, Sand Creek and Fifth Ave. to the east and BNSF Railway tracks to the south. The land previously served as a University of Idaho extension until 2010, according to the report.
There will be limited in-person seating available on a first-come, first-serve basis due to COVID-19 social distancing restrictions, however individuals who cannot be seated will be given the chance to present from the podium during public comment and public hearing periods.
The public can also watch the meeting live by submitting a Zoom registration form available on the city website, or after through the city's YouTube channel. Those who wish to may submit written comments in advance by emailing cityclerk@sandpointidaho.gov.
---