Richard Claire Bitton, 72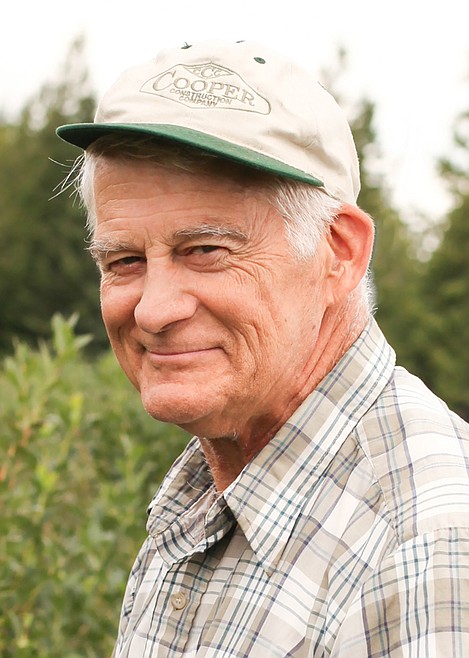 |
September 16, 2020 1:00 AM
Richard Claire Bitton, 72, of Sandpoint, Idaho, passed away September 9, 2020, in Sandpoint of heart complications. The son of Clarence Eldon and Vivian Smirl Bitton, Dick was born October 26, 1947, in Ogden, Utah.
Dick was raised in Priest River, Idaho, where he excelled in football, basketball, and track and field. He broke many school records and lettered all four years in all three sports. His first marriage to Eileen McKee ended, but he was blessed with three sons and two daughters. On August 7, 1976, he married Vickey Evonne Garrett in Coeur d'Alene, Idaho, and their marriage was solemnized in the Idaho Falls Temple the following year. He helped raise Vickey's daughter and three sons from her first marriage. Together they had three more daughters.
Dick spent many years working in lumber mills. In 1986 he suffered a broken back due to years of stress from heavy labor and was paralyzed. Although his doctors were sure he would never walk again, Dick persevered and with much therapy and hard work not only learned to walk but continued on to live an active lifestyle. Following his recovery, he attended Spokane Community College and graduated with honors in 1988 with an associate degree in automated equipment robotics. He became a journeyman electrician working in various capacities until he was forced to retire in 2006 due to a massive heart attack.
As an active member of The Church of Jesus Christ of Latter-day Saints, he served in many positions throughout his life. For the past 12 years he actively served in the Spokane Temple as well as dedicating his time and talents to genealogy. He loved softball, golf, fishing, gardening, and spent hours in personal scripture study. He had an ingenious knack for fixing things. Dick loved to tease; his grandchildren adored him and naturally gravitated to him.
Dick leaves behind a great legacy. He is survived by his children: Tony (Carrie Ann) Bitton of Priest River, Bill (Judy) Bitton of Colville, Washington, Morna (Stacey) Williams of Ogden, Cindy (Kevin) McDonald of Rathdrum, Idaho, Jamey (Bethany) Bitton of Deer Park, Washington, Katie (Chris) Keller of Hayden, Idaho, Joanna (Brandon) Moss of Billings, Montana, Jocelyn (Jon) Lockhart of Meridian, Idaho, Lance Peterson of Idaho Falls, Idaho, Rodger (Marcie) Peterson of Idaho Falls, Idaho, and Judie Wozniak of Spokane, Washington; two brothers Cecile (Debra) Odekirk of Ogden, and Lamont (Lydia) Bitton of Green Bay, Wisconsin; as well as 31 grandchildren, and 24 great-grandchildren. His wife Vickey, son Todd, two brothers, a sister, and one granddaughter preceded him in death.
Those who knew him will remember the sparkle in his gentle green eyes when he smiled, his welcoming laughter, firm handshake, and humble nature. A viewing will be held Friday, September 18, 2020 from 6-8 p.m. at Coffelt Funeral Home in Sandpoint. Funeral services will be Saturday, September 19, 2020 at 10 A.M. at The Church of Jesus Christ of Latter-day Saints chapel in Sandpoint. Interment will follow at the Evergreen Cemetery in Priest River. All those who wish to pay their respects are welcome.
Family and friends are invited to sign Richard's online guest book at www.coffeltfuneral.com.
Arrangements are under the care of Coffelt Funeral Service of Sandpoint.
---