Family creates GoFundMe for Sandpoint resident injured due to safety equipment malfunction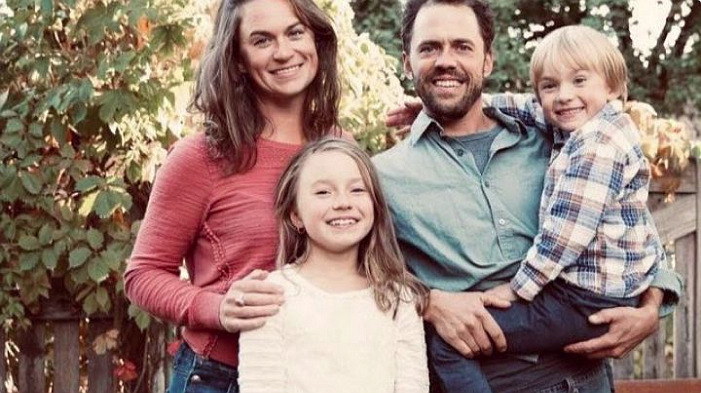 A portrait of the Gaddess family
Courtesy of the Gaddess family
by
RACHEL SUN
Staff Writer
|
September 17, 2020 5:25 PM
SANDPONT — After an accident at work left Sandpoint resident John Gaddess severely injured and bleeding from his lungs and brain with a broken neck, back and ribs, a GoFundMe to help with medical costs and supporting his family during his recovery has raised over $41,000 a little over a day.
Gaddess fell approximately 30 feet from a tree he was trimming on Tuesday after his safety equipment malfunctioned said Mike Givens, a family friend. Gaddess was rushed to Kootenai Medical Center, according to the GoFundMe page organized by his wife, Maia Gaddess.
"The family's insurance has a very high deductible and Maia's role will turn to caretaker, which puts the family at an indefinite pause for an income stream," according to the fundraising page.
Gaddess, a father of two, is expected to need several months to recover, Givens said.
He said that while originally Maia Gaddess was only aiming to raise enough money for the copay on their insurance, Givens encouraged her to seek additional funds to help pay for the family's needs, including the Gaddess's children.
"I told her, 'you set the bar too low,'" he said. "$50,000 is the minimum goal for me."
Givens said John Gaddess is known for being selfless, is active in the community and is well-known by many local disc golf players.
"He's that kind of guy that would just drop his stuff and help if he was able to," Givens said.
Donations can be made on the family's GoFundMe, over Venmo at Gaddess-treentimber or by cash or check at 907 Church Street, Givens said.
In addition, members of the local disc golf association will be selling raffle tickets whose proceeds will go to the family. The items include a putter, mid-range and driver discs, towels, mini discs, trucker style and snapback hats with the course logo and a dynamic discs marksman disc golf basket.
Tickets will be sold this Saturday, and the next two Saturdays after at the Baldfoot DGC disc golf course in Sandpoint. Tickets will be $5 for one ticket, $20 for five, $40 for 12, $50 for 20 and $100 for 40.
---