Salvation Army putting out red kettles early this year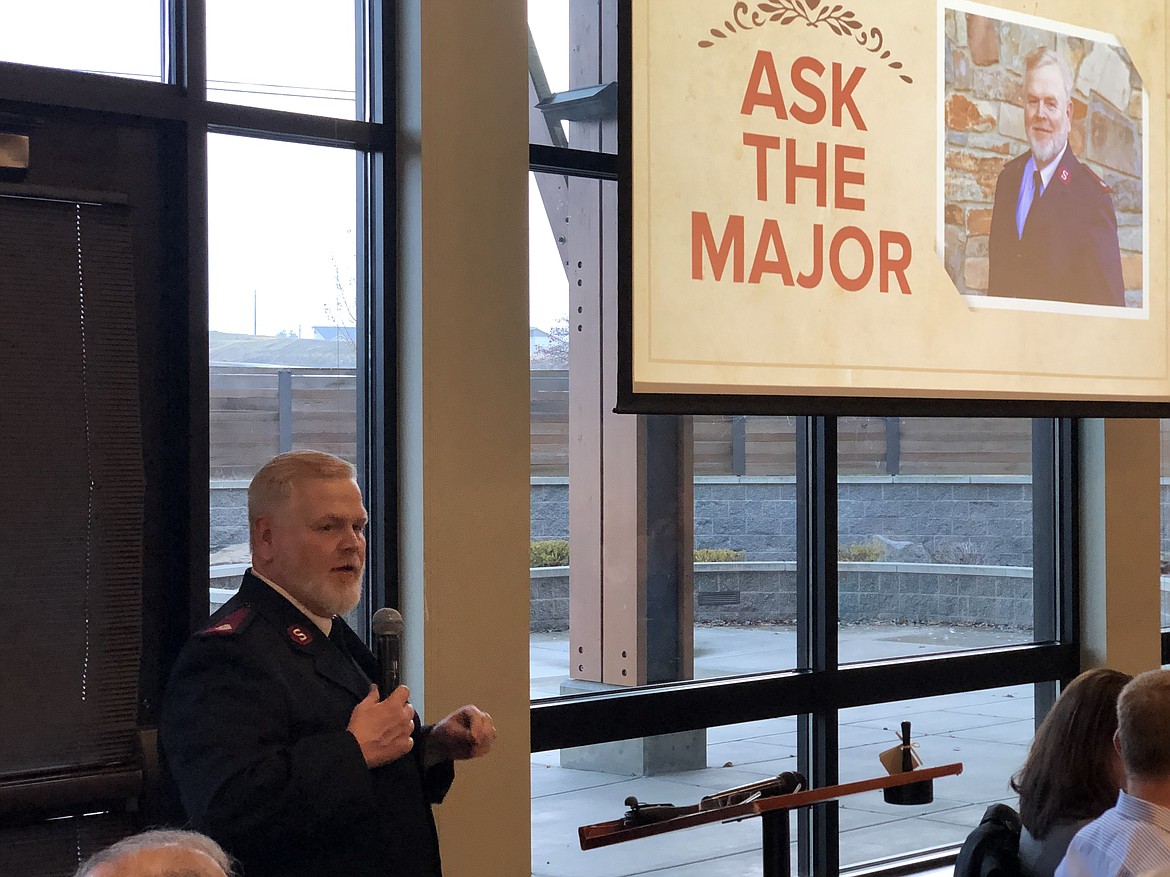 Salvation Army Major Don Gilger lightheartedly answers questions about the 2018 Red Kettle Campaign during the holiday fundraising kickoff event at the Kroc Center in Coeur d'Alene.
MIKE PATRICK/Press File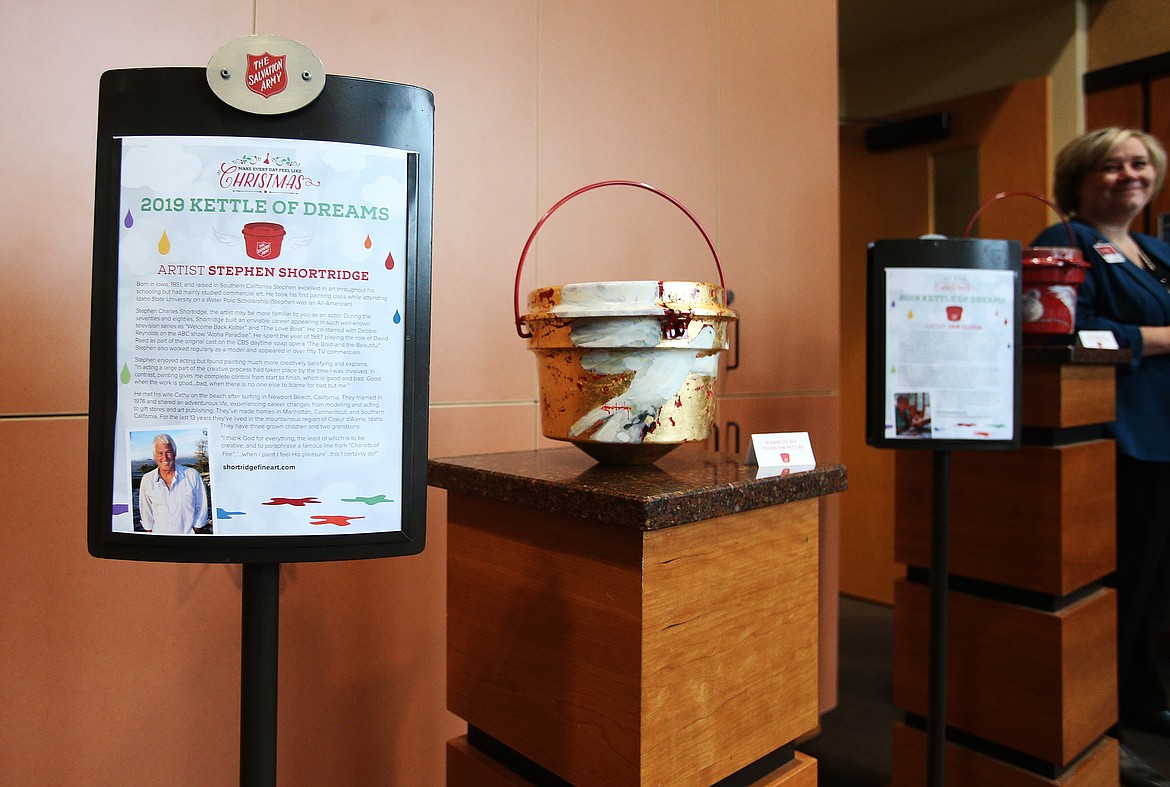 The Salvation Army Kroc Center relies on the money raised in the Red Kettles to help neighbors in need in Kootenai County at Christmas and throughout the year. This kettle is designed by artist Stephen Shortridge.
Previous
Next
|
September 20, 2020 1:00 AM
With everything that's happened in 2020, don't be surprised when you see Christmas come early.
The familiar Salvation Army red kettles you typically see in November outside grocery stores and shops across North Idaho and around the country — complete with bell ringers or carolers — will appear earlier this holiday season. Salvation Army officials say the reason shouldn't come as a surprise: For many this year, Christmas can't get here fast enough.
"For the first time in 130 years, The Salvation Army is starting its annual holiday fundraising campaign early across the country in order to rescue Christmas," said Christy Markham, development director at the Salvation Army's Kroc Center. "The funds raised through the iconic red kettles are at risk this year due to COVID-19 while requests for services are at an all-time high."
This year has been particularly challenging for the Kroc. Since March, staff at the Golf Course Road facility have provided more than 6,000 meals and 105 nights of emergency shelter — along with other support services — to over 14,000 people in North Idaho.
Major Don Gilger, executive director of the Kroc Center, said the Kroc could serve up to 155 percent more people in 2020 with seasonal assistance, including clothing children, paying bills, providing emergency shelter and helping with childcare.
"All of us realize the drastic times that we are experiencing here in North Idaho due to the direct impact of COVID-19," Gilger added. "Our Red Kettle fund raising campaign will be a challenge, but not one that our community will fail to meet. Together we will 'Rescue Christmas' at the Red Kettle stand in front of local stores or with virtual kettles online."
The Salvation Army is also looking for volunteers to man the red kettles. Dates, locations and safety measures will be confirmed by mid-October and shared at krocda.org/kettles. Visit RescueChristmas.org to learn more current needs or to make a timely donation; the website defaults to your browser's location to ensure the donations remain local.
Residents will also see appeals by mail in mailboxes next week. By default, all mailed donations benefit local Salvation Army services.
If you need services or know of someone in need, please contact us at (208) 763-0679 or info@kroccda.org.
---