Crews continue progress on wildfires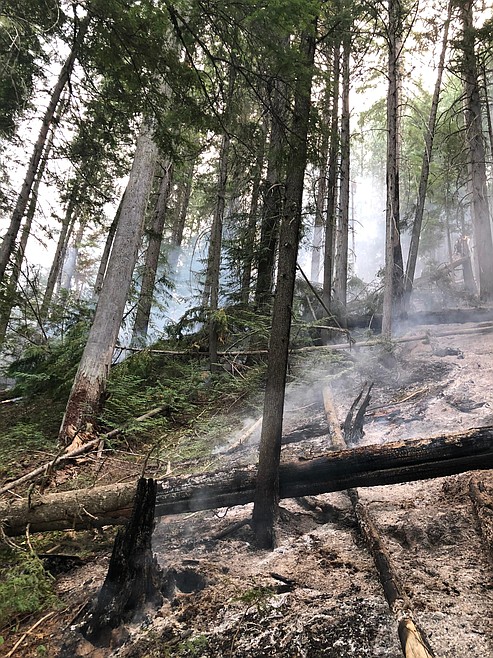 The West Branch Fire, located about 9 miles due west of Coolin about a half-mile west of the Idaho/Washington border, has burned about 113 acres
(Photo courtesy U.S. FOREST SERVICE)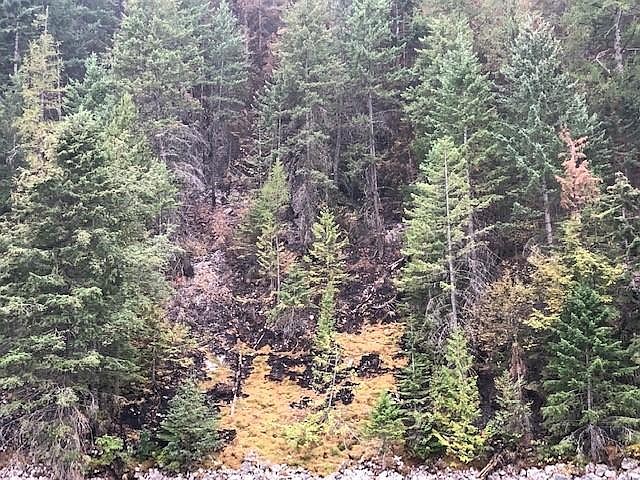 The Bernard Fire, downgraded to a Type 4 as of Saturday, is now at 75% containment and has burned 1,375 acres
Previous
Next
by
CAROLINE LOBSINGER
Staff Writer
|
September 27, 2020 1:00 AM
SANDPOINT — Sunshine may be in the forecast but it is the recent rains that helped crews get a handle on area wildfires.
Over the past few days, more than an inch of rain helped dampen the Callahan Fire, located about nine miles west of Troy near the Idaho/Montana border, according to Inciweb, an online interagency fire information database.
With mop-up standards met, crews are in the process of removing hose from the area and unneeded resources have been reassigned to other fires in eastern Montana and in the nation.
An area, trail, and road closure order remains in effect for national forest system lands on the Three Rivers Ranger District, located on the Kootenai National Forest.
The fire remains at 1,276 acres and at 66% containment. The cause for the fire is under investigation.
The Bernard Fire, downgraded to a Type 4 as of Saturday, is now at 75% containment and has burned 1,375 acres. The human-caused fire, located overlooking Echo Bay on the south shore of Lake Pend Oreille, remains under investigation.
The fire has been checked around its perimeter, U.S. Forest Service officials said on the website. Progress on containment, combined with minimal fire behavior, led to the fire being downgraded.
Over the course of the fire, control efforts included structure protection and a shaded fuel break constructed between the small community of Lakeview and the fire. Roads and trails in the fire vicinity also were closed to protect firefighter and public safety.
The West Branch Fire, located about 9 miles due west of Coolin about a half-mile west of the Idaho/Washington border, has burned about 113 acres and is about 20% contained.
Continued movement of the fire can be seen to the north, west, and east. While precipitation and higher humidity are helping, little measurable rain has penetrated the canopy and heavier fuels will allow for continued spread, USFS officials said on Inciweb.
The cause of the fire is under investigation.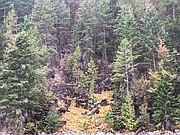 ---