Local radio station to hold online auction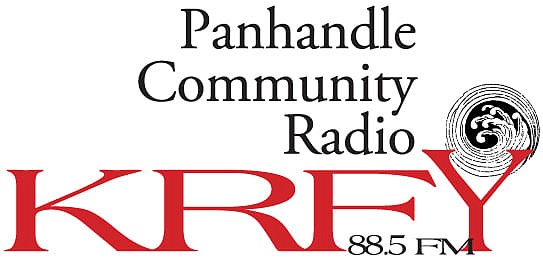 KRFY official logo
Courtesy of KRFY radio
by
RACHEL SUN
Staff Writer
|
September 27, 2020 1:00 AM
North Idaho's community radio station, 88.5 KRFY, will hold an online benefit auction to support the station, with donations from numerous local businesses.
The annual auction is one of the biggest fundraisers of the year, said station manager Suzy Prez, and the auction helps maintain the station's already-small budget.
"We have a very small staff, equivalent of about one full-time [employee]," she said.
In addition to locally produced programs including "Community Conversations," Hump Day Cafe" and "CP@3," Clark Fork High School's weekly podcast, the station also airs syndicate news programs and music.
Changes during COVID-19 have meant the station has moved automation and podcasts from live shows, Prez said. The pandemic also meant the station did not do its usual pledge drive in June, but has worked to raise money through alternative means.
"We are really looking to one of our one big fundraising events of the year," Prez said.
Items for auction include homemade apple pies donated by community members, sushi dinner for 10-12 people, two gallons of Schweitzer huckleberries, evergreen wreaths, an afternoon sail on Lake Pend Oreille, and a handmade musical blocks quilt.
Big-ticket items include a weekend luxury condo at Schweitzer with eight lift tickets and Seattle Seahawks 2021 pre-season tickets and 1-night stay at the W Hotel, among other things.
Items will be available for preview beginning Monday, Oct. 5, on the auction website or on krfy.org, and bidding will begin Oct. 10 and run through Oct. 18 on biddingforgood.com/krfy.
More information can be found on the KRFY website, or by emailing at krfyradio@gmail.com, or calling 208-265-2992.
---