William Garrett Chandler, 19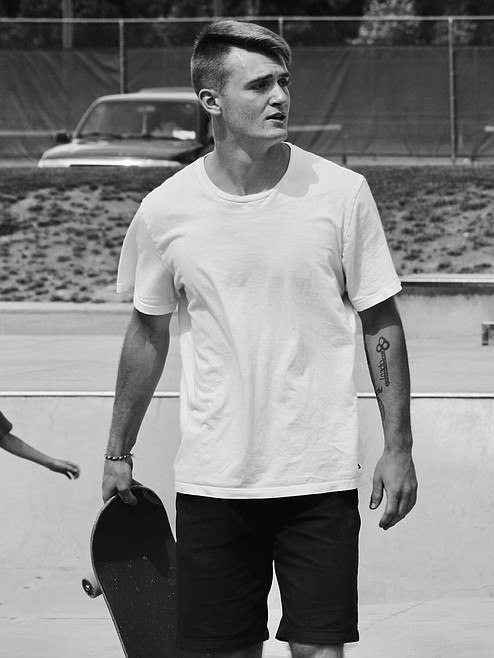 William Garrett Chandler passed away on Thursday, March 25, 2021 near Sandpoint, Idaho. Born to Carrie Ridgwell and James Chandler on September 26, 2001, he grew up in Sandpoint. He attended Farmin-Stidwell Elementary, Sandpoint Middle School, and Sandpoint High School, where he was a standout athlete and excelled at every sport he played, including: basketball, soccer, track, and football.
He might also suggest that car flipping could be included on that list. He was an avid skateboarder and was always willing to help teach and mentor younger kids. His obsessions included: fireworks, forehead kisses, dental hygiene, and raisins.
Garrett was kind-hearted, spontaneous, and never hesitated to help those in need. He had a way of making every person he talked to feel like a priority in his world. His friends and family trusted him unequivocally. He was the first person they would call in times of trouble. Garrett made sure that the people he loved knew that they were important to him and had a place in his heart always.
Garrett had a childlike joy and love for the people around him. His enthusiasm, care for others, and tendency to come up with wild and crazy ideas is what captured the hearts of so many. Garrett loved his friends and family with an unstoppable passion.
While Garrett was a truly amazing person, his friends and family want everyone to know that he could also be a cocky twerp. He was notorious for calling and saying, "I'm pulling into your driveway now," or, "Be ready in five." He never asked for permission, and he didn't care what people thought about him.
He pushed his friends to be better, even if they resisted. His relationship with those he loved could be summed up with the following quote: "Garrett did not make my life any easier, but he made it so much better."
Garrett leaves behind a loving family who will never forget him and never stop loving him. They include: his moms, Carrie Ridgwell and Joanie Hamelmann; step-father Karl Hamelmann; grandparents Don and Joyce Bissell of Rathdrum, Idaho; Margaret Ursprung of Charlotte, N.C., and Mitch Chandler of Cincinnati, Ohio; four sisters, Ashleigh Davis of Portland, Ore., Cassidy Chandler of Sandpoint, Amanda Cronin of Skagit Valley, Wash., and Elaina Dilts of Clarksville, Tenn.; four aunts; and six uncles. 
Garrett made a permanent impact on the world around him. The people who were touched by his spirit are too numerous to count.
His memorial service will be held at 3 p.m. on Friday, April 16, 2021, at Cedar Hills Church.
Lakeview Funeral Home in Sandpoint is handling the arrangements. Please visit Garrett's online memorial at www.lakeviewfuneral.com and sign his guest book.
---