Bonner County History - April 4, 2021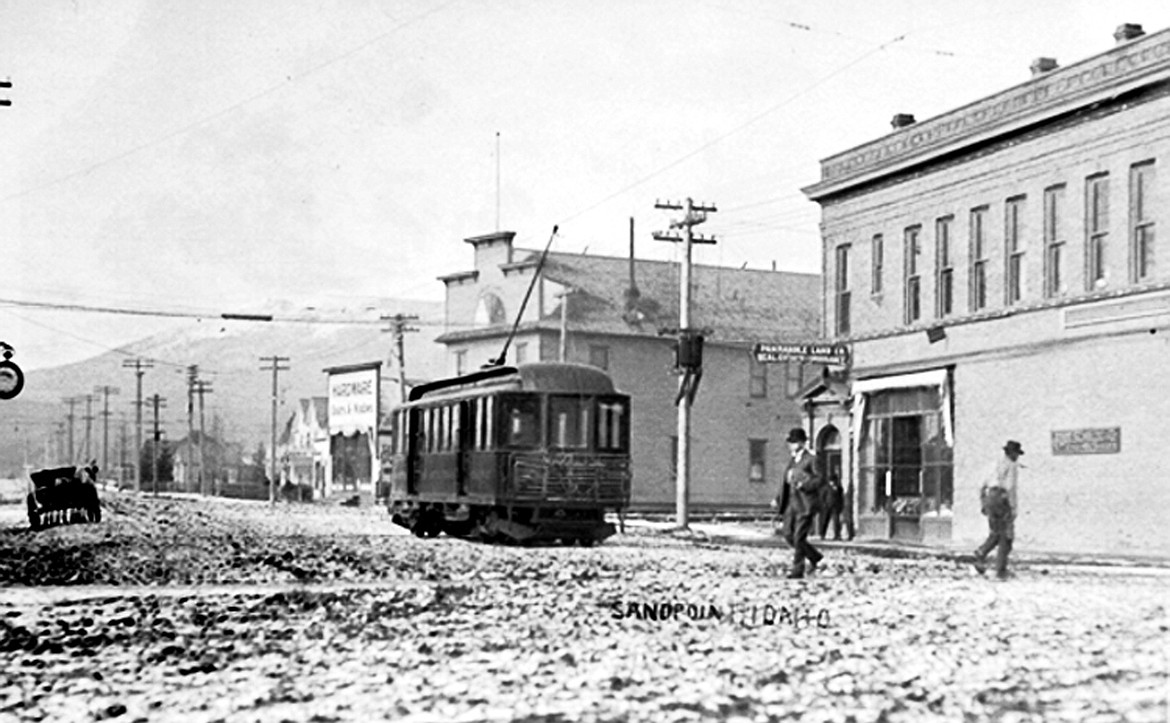 From the archives of the
Bonner County History Museum
611 S. Ella Ave., Sandpoint, Idaho, 83864
208-263-2344
50 Years Ago
Sandpoint News-Bulletin
April 4, 1971 – SERVICE AWARDS GIVEN
Awards for their years of devotion to the Bonner County Cancer Society's Fund Drive were given last week to Mrs. Ed Senft, Mrs. Henry Knudsen, Mrs. Forrest Ballou, Mrs. L.J. Davis, Mrs. Don Kramer, Mrs. Lawrence Rothenfluh, Mrs. Claude Fletcher, Mrs. Kenneth Benda, Mrs. Earl Boles, Mrs. William Nordeen, Mrs. Bus Walson, Mrs. Bob Bauer, Mrs. Bill Jones, Mrs. Carl Graham, Mrs. John Ekwortzell, Mrs. Perry Palmer, Mrs. Harold Kiebert, Mrs. John Summers, Mrs. Wayne Ebbett, Mrs. Ed Nettleton, Mrs. Cecil Ereman and Mrs. Frank Hebert.
•••
JOHN KNOWLES SPEAKS TO WRESTLERS
John Knowles was the speaker at the SHS wrestling banquet at the Travlers. An SHS graduate and U of I athlete, he stressed the importance of sports requiring individual determination rather than team cooperation and touched on the trend among professional athletes to place too much value on money instead of the sport itself, saying it is particularly hard on the young amateur following the rising career of one of the name athletes.
•••
BAKER MOVING SHOP TO A&A BUILDING
Don Baker, who owns Baker's Carburetor and Electric Service, Fifth and Fir, will move to the A&A Machining building on the Dover highway. He will share the building with Hugh Alexander, who will still run a machine shop there. Baker has been located at the former Mac's Used Car lot.
100 Years Ago
Pend d'Oreille Review
April 4, 1921 – CITY BREVITIES
Sunday saw many autos out for the first time.
Two false fire alarms were turned in today, one from the box on Sixth and Poplar, and one from Main and Washington. The department cannot explain them.
•••
CLEANUP PLANS POINT TO BIG SUCCESS
That the spring cleanup campaign being waged by the chamber of commerce April 4 to 11, will be a red letter period in the city's beautification history is indicated by many advance signs. The spirit of the occasion is already ripping the city and competition is in evidence. All areas are daily and nightly the scenes of many bonfires, parkings are being improved, trees pruned, yards cleaned up and abundant paint is going on needed spots. With this advance work being done there is every reason to believe the present effort will be the most successful ever witnessed here.
•••
FISH FOR CONTRABAND LIQUOR
Between 80 and 90 cases of high grade whisky, being smuggled into the U.S. from Canada in the bottom of coal cars, were confiscated by Eastport customs officials. Iron rods with barbs were used to get to the bottom of the coal cars, and when the sacks were encountered the barbs brought them to light. With the new contrivance, running liquor in coal cars into Spokane is not so easy as it was.
For more information, visit the museum online at bonnercountyhistory.org.
---