Bonner County History - April 6, 2021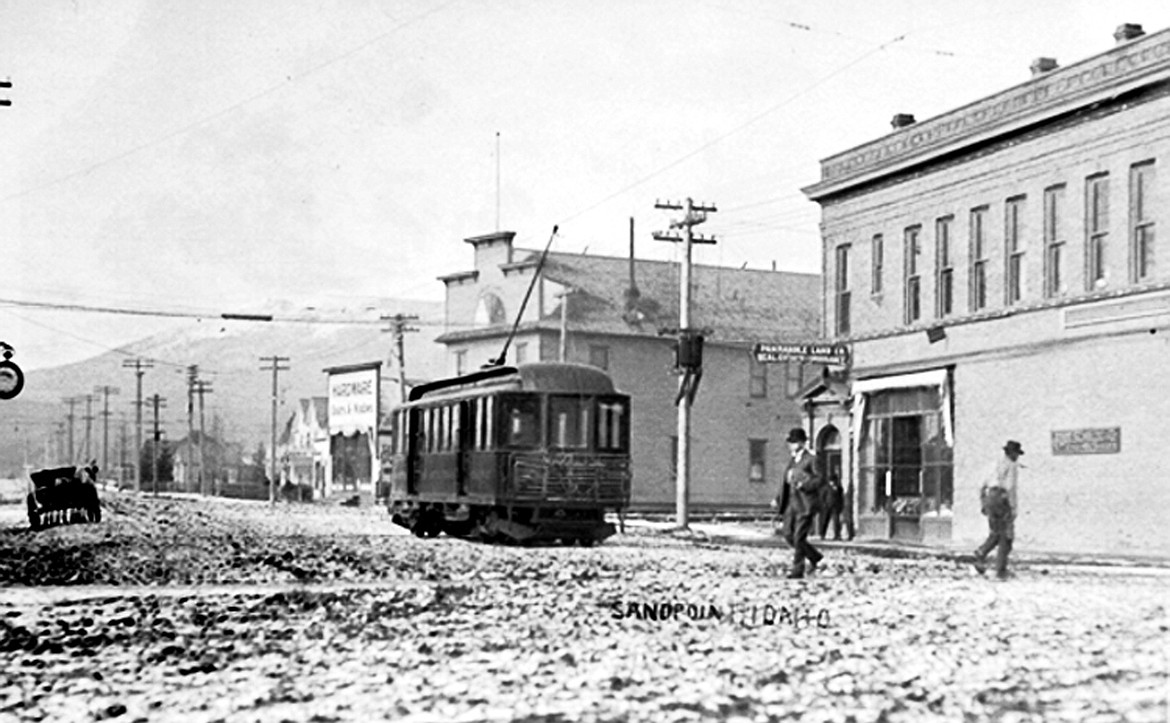 From the archives of the
Bonner County History Museum
611 S. Ella Ave., Sandpoint, Idaho, 83864
208-263-2344
50 Years Ago
Sandpoint News-Bulletin
April 6, 1971 – PONTIAC DAYS ARE HERE
1971 Ventura II 4-door Sedan, Standard, 6 cyl., Dual-Speed Wipers & Washers, Custom Steering Wheel, Radio, Moldings, undersealed. $2649.00. ALPINE MOTOR CO., 312 N. Fifth, Sandpoint.
•••
RETURNS TO SANDPOINT
Mrs. Arlaine Abbott returned home from Richey, Mont., where she had been since July caring for her parents. Their health has improved, allowing them to get along with just a little extra help.
•••
MOULD - OLIVER ENGAGEMENT
Mr. and Mrs. Alfred E. Mould, Coeur d'Alene, announce the engagement of their daughter, Pamela, to Arthur L. Oliver, son of Mrs. and Mrs. Arthur L. (Roy) Oliver, Sandpoint. Both attend North Idaho Junior College, where she is majoring in education and he is studying engineering.
•••
FAT STOCK WEIGH JUDGES NAMED
Raynold D. Davis, Extension Agent, announced the ten top judges at the Fat Stock Weigh-in Judging: 1st-Kathy Puckett, Gold 'N Grouse 4-H; 2nd-Rick Bricker, Sandpoint FFA; 3rd-Kimberly Rehm, Gold 'N Grouse 4-H; 4th-Jim Murray, Selle Satellites; 5th-Lucille Coon, Gold 'N Grouse 4-H; 6th-Jane Lund, Gold 'N Grouse 4-H; 7th-Gayle Chronic, Lakeside Lakers; 8th-Brian Wood, Gold 'N Grouse 4-H; 9th-Janice McNall, Gold 'N Grouse 4-H. Tied for tenth were Cathy Russell and Elizabeth McNall, both Gold 'N Grouse 4-H.
100 Years Ago
Northern Idaho News
April 6, 1921 – LOCAL BRIEFS
Mrs. Nellie Reece entertained Friday at a miscellaneous shower for Miss Gertrude Blinn whose marriage to Ray V. Racicot takes place today. Miss Blinn was the recipient of many useful and beautiful gifts.
Property owners along Pine st. are vieing (sic) with each other in putting their parkings in order and otherwise improving their premises. The "city beautiful" idea is bringing results.
The roads are getting in excellent condition and the tourists are already beginning to arrive.
•••
CITY FEEDYARDS WILL REMAIN OPEN
The city council at Monday's meeting decided to rescind the action taken two weeks ago relative to closing the feedyards. It is now ordered that the yards be open to the public for tieing (sic) and feeding as formerly existed. The action was taken due to popular demand through the presentation of a numerously signed remonstrance circulated and signed by 112 men of prominence.
•••
LARGE ACREAGE OF OATS
H.F. Samuels, who was in the city Saturday from his ranch, stated that he is not sowing much wheat this year but just finished 400 acres of oats and about the same of rye and he expects a good crop.
For more information, visit the museum online at bonnercountyhistory.org.
---