Decision day looms for Idaho initiative bill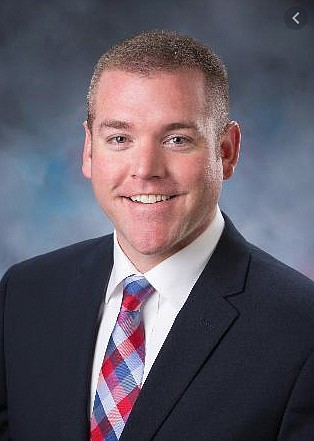 by
CRAIG NORTHRUP
Hagadone News Network
|
April 7, 2021 1:00 AM
▶️ Listen to this article now.
Tuesday's return of the Legislature from a two-week hiatus — spawned by an outbreak of COVID-19 that infected 10 people and has one staffer reportedly remaining in the hospital — brought Idaho a step closer to one of the most controversial House votes on record.
SB 1110, the bill that would require organizers to collect 6 percent of registered voters' signatures from all 35 districts in order to get a citizen initiative on a ballot, sat patiently on the House agenda Tuesday.
Debate on SB 1110 is expected to be fierce. During both House and Senate committee hearings, meeting organizers had to turn people away from testifying, limited by a few hours to hear public comment and overwhelmed by a surge of residents and experts willing to voice their opinions, mostly opposed to the bill.
"Having the Legislature pass a bill that takes our citizens' rights away by making the process virtually impossible just does not seem right, in a state that values personal freedom," Brian Bledsoe of Post Falls told the Senate State Affairs Committee in February.
Despite opposing testimony, SB 1110 cleared the Senate's State Affairs Committee by a 12-2 vote before heading to the Senate floor, where it would pass the Senate 26-9. The bill then made its way to the House State Affairs Committee, getting a "do pass" recommendation on March 9. The bill waited its turn, moving through a first reading, then a second. It awaited its long anticipated third reading on Tuesday's agenda, where it could have seen a House debate and up-or-down vote.
But late Tuesday afternoon, a few bills got bumped up to the front of the line, pushing SB 1110 back a little further. By the time the House recessed for the evening, the initiative bill remained on the voting block, still waiting its turn.
Rep. Paul Amador, R-Coeur d'Alene, said he still didn't know how he was going to vote.
"I'm hearing it will probably come to a vote [Wednesday]," Amador told the Hagadone News Network on Tuesday night. "I'm still mulling it over. I think it should still be an option to the people of Idaho to bring a citizen referendum forward, and this could make it essentially impossible to do that. But I certainly understand the argument that rural districts should have a voice in the matter. There is a legitimate argument to that."
The last initiative to make it to the ballot was Medicaid expansion, an initiative helmed by Luke Mayville of Reclaim Idaho. Mayville told the Hagadone News Network in February that the bill steered in the Senate by Rep. Steve Vick, R-Dalton Gardens, and in the House by Rep. Jim Addis, R-Coeur d'Alene, would signal the demise of grassroots citizen initiatives altogether.
"Senate Bill 1110 would very likely prevent all future grassroots initiatives from appearing on the ballot," Mayville said.
The House reconvenes at 9:30 a.m. Pacific time today.
---