Holycross competes in first collegiate track meet at Montana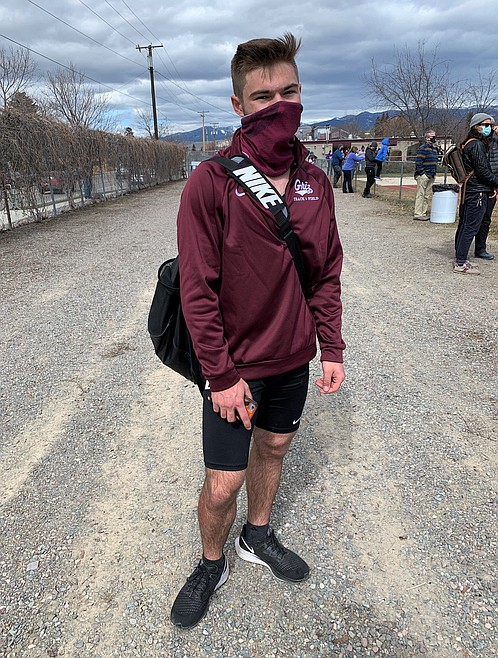 Teagun Holycross, a 2020 Priest River High grad, competed in his first collegiate track meet for the University of Montana on March 27.
(Photo courtesy of TRAVIS HOLYCROSS)
MISSOULA, Mont. — Teagun Holycross, a 2020 Priest River High grad, competed in his first collegiate track meet for the University of Montana on March 27.
Holycross won his heat in the 100-meter dash at the Al Manuel Northwest Invite and placed sixth in the event with a new personal record of 11.09.
Holycross was also scheduled to compete in the 400 hurdles at the meet, but as he crossed the finish line in the 100, he did a dive roll on the track and scrapped up his leg and shoulder.
The Grizzlies take the track this Saturday for the Bobcat Qualifier in Bozeman.
---