Local school children collect over 5,000 donations for food bank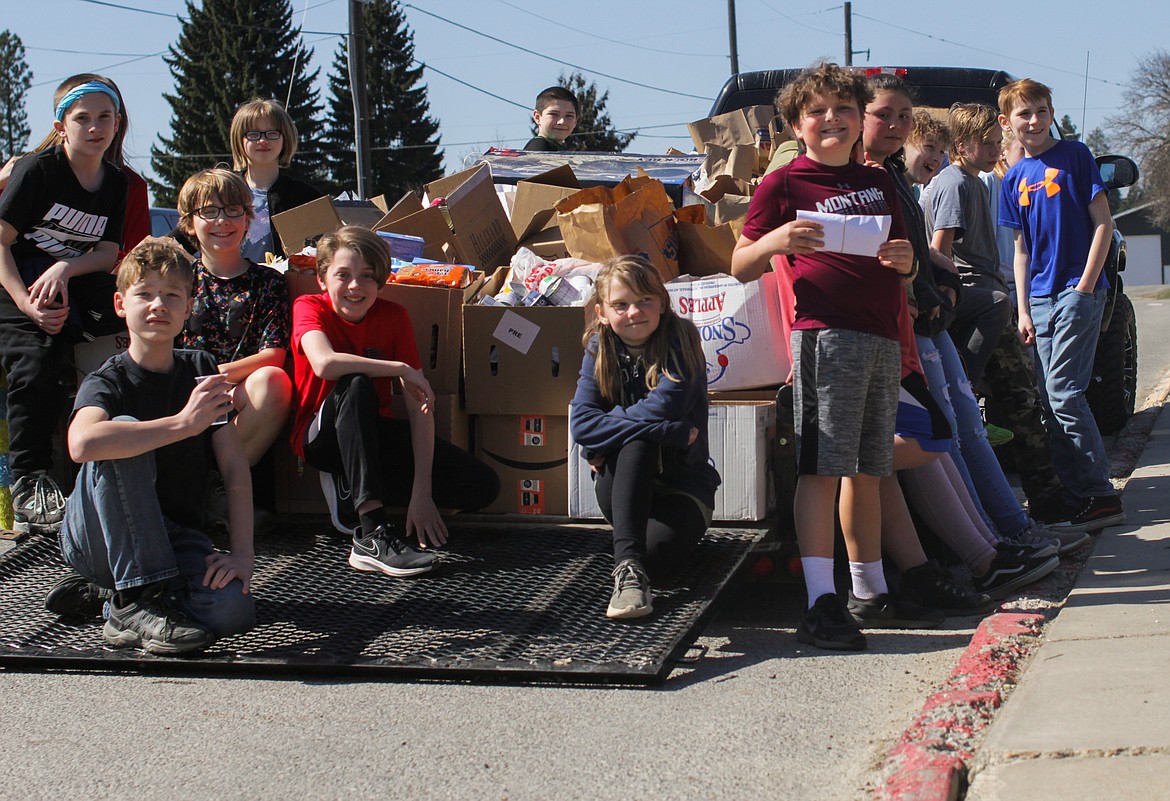 Priest River Elementary students pose for a photo with a trailer full of food they raised for the food bank.
Photo by RACHEL SUN
by
RACHEL SUN
Staff Writer
|
April 7, 2021 1:00 AM
Students at Priest River Elementary collected 5,247 items in the span of a week and a half for the local food bank in addition to a $500 donation raised by teachers and staff.
Students worked to fill a trailer with boxes Wednesday afternoon, a culmination of work by students in all 17 of the school's classrooms. The donations were a record high, said principal Connie Kimble — far bigger than any she'd seen in over three years working at the school.
"Every student in the school [participated]," she said. "Every single classroom."
This year, she said, the students "went crazy" with the contest. The winning class will receive a silly string and hot dog party, courtesy of the parent- teacher organization, which helped with the donation. Even without that incentive, though, Kimble said the students know where their donations are going and wanted to help others.
"This school gives back everything we receive.
These kids are so loving and so generous and so community-minded," Kimble said.
Those donations worked out to 3,784 pounds of food, said Debbie Love, executive director of the Bonner Community Food Bank.
"We are very grateful for Priest River Elementary's effort every year to hold an annual fundraiser for our Priest River Food Bank," Love said. "We appreciate the students and teachers for their time each year in coordinating a food drive for our community."
The class with the most items was MaKinzie Larion's first-grade class with 1,034 donations.
The second was Morgan Douglas's fifth-grade class with 790 items, and the third was Theresa Watson's fourth-grade class with 646.
Wednesday was especially meaningful — and emotional, she said — because Wednesday was her last day on the job.
She felt incredibly proud of her students, she said, and seeing their generosity in helping to uplift their community on her last day was "perfect."
"I'm going to miss it," Kimble said.
---