Bonner County History - April 8, 2021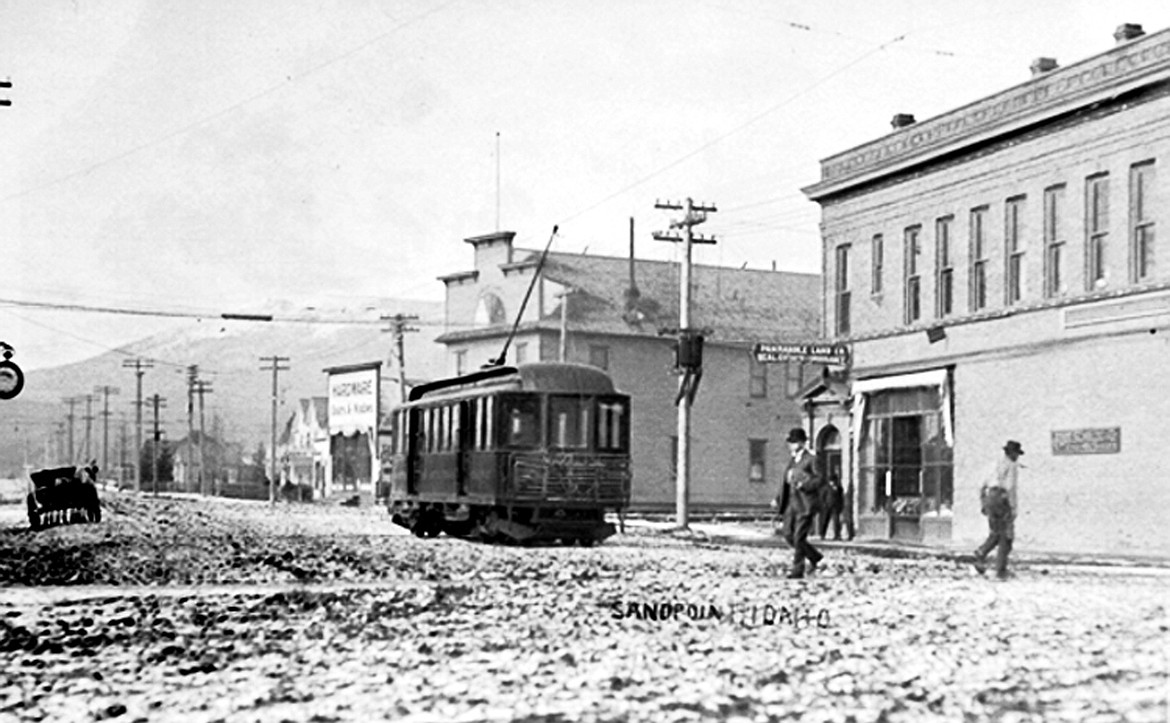 From the archives of the
Bonner County History Museum
611 S. Ella Ave., Sandpoint, Idaho, 83864
208-263-2344
50 Years Ago
Sandpoint News-Bulletin
Apr. 8, 1971 – POW PRAYERS SET
Idaho residents are asked by Gov. Cecil Andrus to observe one minute of silent prayer tomorrow, Good Friday, at 2 p.m. for American Servicemen held prisoner of war or missing in Indochina. Similar programs are being carried out in most other states. Andrus's proclamation also asks Idaho citizens to continue writing letters and signing petitions to North Vietnam to ask for humane treatment of prisoners of war and observance of the 1949 Geneva Convention.
•••
FLYING SAUCERS!
A shower of gifts borne by flying saucers, each with the name of a local business firm, will descend on the Sandpoint residential district Saturday noon. Through the cooperation of Sandpoint merchants, some 1200 gifts will be awarded to persons who bring the saucers to the various sponsoring merchants to be redeemed.
•••
EASTER EGG HUNT SATURDAY
The Lions Club will be out in full force for Saturday's annual Easter Egg hunt for area youngsters. The hunt will start at 10 a.m. at War Memorial Field and the adjacent fairgrounds park.
•••
PAM KOHAL IS HIGH SCORER
Pam Kohal, a 14-year-old from Kootenai, was high scorer of the Oden Grange Hunter Safety Course. Her average is about 85, but her top score was 88. As a result of the 6-week course, 38 area youngsters now wear National Rifle Association Hunter Safety Badges.
100 Years Ago
Northern Idaho News
Apr. 8, 1921 – LOCAL BRIEFS
Last Friday's junior prom in the K.P. hall was attended by a large crowd. Invitations included all alumni and families of the forthcoming graduates. The hall was decorated with the senior and junior class colors, which along with the ladies' beautiful dresses, made the place unexcelled in artistic effect. The punch bowls were presided over by dainty little misses.
F.E. Catlin is in a Spokane hospital after an attack of tonsilitis. He was accompanied by his daughter, Mrs. L.G. Thomason.

Mrs. C.M. Solberg spent the weekend in Spokane as guest of her sister, Mrs. A.W. Nelson.
Mrs. H.P. Benedict was in Spokane this week to have her tonsils removed by Dr. Carol Smith.
•••
OPINION: BOOST FOR NEW FACTORY
Sandpoint should leave no stone unturned to hasten rebuilding of the match block factory destroyed by fire last week. It forms one of the city's most important payrolls and if rebuilt, will probably be on an enlarged scale, as the management have long considered enlarging their facilities here. This city can surely be counted on to give every encouragement reasonable for the re-establishment of the mill.
For more information, visit the museum online at bonnercountyhistory.org.
---