Convicted murderers granted parole
▶️ Listen to this article now.
SANDPOINT — The Idaho Commission of Parole & Pardons is paroling two brothers who were serving lifelong prison sentences for murdering a U.S. Forest Service law enforcement officer in 1989.
The commission conducted a parole hearing involving James Kevin Pratt and Joseph Earl Pratt on Friday, according to online records. A written decision was not immediately available, but Bonner County Prosecutor Louis Marshall confirmed the panel granted the brother's release.
The brothers were serving life terms for first-degree murder for killing Brent "Jake" Jacobson, who tracked them to the Smith Creek drainage after a failed home-invasion robbery in Sagle, according to court documents and archival news reports.
James Pratt, 61, and Joseph Pratt, 59, were serving their prison terms in separate units at the Idaho State Correctional Institution near Boise, according to the Idaho Department of Correction.
Marshall said he was vehemently opposed to the Pratt brothers' release, calling their crimes the most heinous that ever occurred in Bonner County or for that matter the state of Idaho.
"When you kill a police officer in the line of duty, there should never be an option of parole. The Pratt brothers beat the death penalty on a technicality in the law after the trial had long concluded," said Marshall.
Marshall said the brothers terrorized a house full of women and children, shot the son-in-law of the property owner in the head and in the leg, in addition to kidnapping a young man after law officers arrived. They then engaged in a high-speed chase and opened fire on Bonner County Sheriff's Deputy Harvey Thompson, said Marshall.
Jacobson and Deputy Steve Barbieri trudged through waist-deep snow in the rugged valley west of Dover and tracked the brothers to a bivouac site. James Pratt opened fire with a 12-gauge shotgun, which mortally wounded Jacobson, a decorated law officer who volunteered in the search. They also attempted to kill Barbieri.
Marshall offered his blessings to the victims of the Pratt brothers and law officers in Bonner County, and said he and others could accept that the Pratts escaped the death penalty even if they did not like it.
"However, we cannot and will not claim this day is a day where justice prevailed, because it did not," said Marshall, who urged those who hike Jake's Mountain outside Clark Fork to remember Jacobson's heroism and the sacrifice he made in order to protect the public.
Jacobson was posthumously awarded Idaho's Medal of Honor in 2011. He was included in a memorial installed outside the Bonner County Sheriff's Office in 2013 which honors law officers and those who died in the line of duty.
Keith Kinnaird can be reached at kkinnaird@bonnercountydailybee.com and followed on Twitter @KeithDailyBee.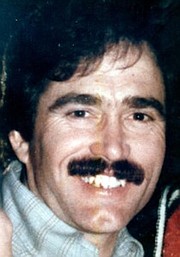 Recent Headlines
---