Bonner County History - April 13, 2021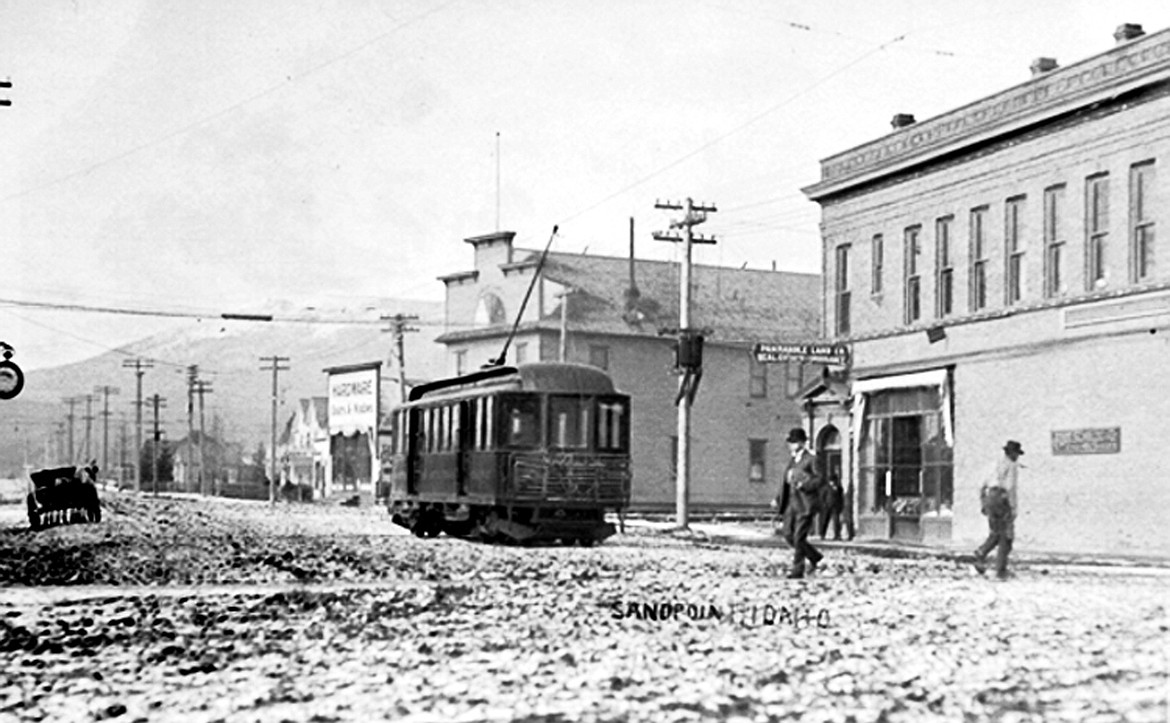 From the archives of the
Bonner County History Museum
611 S. Ella Ave., Sandpoint, Idaho, 83864
208-263-2344
50 Years Ago
Sandpoint News-Bulletin
April 13, 1971 – BOYS STATE SELECTIONS
Dwight Smith, SHS boys' counselor, announced delegates to 1971 Boys State: Frank Lyons, Don Lund and Mark Lyons. Alternates are Phil Klatt, Mike Hook and Dave Jacobson. Boys State will be held at Boise College from May 30 to June 6.
•••
SAGLE NEWS by Mrs. Pat Hines
Birthday greetings go to 2nd Lt. Robert (Mike) Rainey, on duty in Germany. His mother, Mrs. Nita Hayden, is on her way to Frankfort for a month's vacation and to visit with Mike.
Airman Gil Newton, son of Mr. and Mrs. Donald Newton, who has high hopes to get home for a visit in time for his April 28 birthday, is studying medical administration at Sheppard A.F.B., Tex.
Seaman Rodney Moline, son of Mr. and Mrs. Virgil Moline, who was home on leave before he started special training at Port Hueneme, Calif., hopes to get home in July before going overseas.
•••
SELLE NEWS by Mrs. Stan Meserve
Mr. and Mrs. Oliver Zordell were Sunday guests of Mr. and Mrs. Bill Hutzler and family.
Mr. and Mrs. Henry Shadel recently sold their farm in the Selle community, where they have resided for the past 47 years. After April 15, they will be at home at 624 Forest Ave. in Sandpoint.
Mr. and Mrs. Francis McNall, Mr. and Mrs. Dennis McNall, Miss Louise McNall and the Chatter Bees hosted a pre-wedding shower in the Selle Grange for Miss Peggy Watts and Kenny Shadel.
100 Years Ago
Pend d'Oreille Review
April 13, 1921 – $200 FOR CHINESE RELIEF
A mass meeting supported by all the local protestant denominations was held Sunday at the Presbyterian church to further efforts toward famine relief in China. After an address by Spokane's superintendent of schools, $209 was raised in a free will offering.
•••
KOOTENAI SEEKS NEW SCHOOL
The trustees of independent school district No. 11 at Kootenai authorized a bond election in Kootenai to decide the issuance of the district's bonds in the sum of $50,000. It is proposed to use $42,000 in the erection of a high school building at Kootenai and $8000 in building additions to the schoolhouses at Pack River and Selle. The bonds would be 20-year coupon with interest not to exceed 6 per cent.
•••
ABSURD
There has been a good deal of wrangling lately as to whether the United States still owes France for money advanced by Louis XVI to aid us in the Revolutionary war, and a careful search of files has been made for a record of any such war debt. Does anyone who served in France during the great war have the faintest notion that the French would permit the U.S. to overlook for a century any debt we might owe them? The answer to that question is the answer to the question of the debt.
For more information, visit the museum online at bonnercountyhistory.org.
---