FAA posts airplane crash notice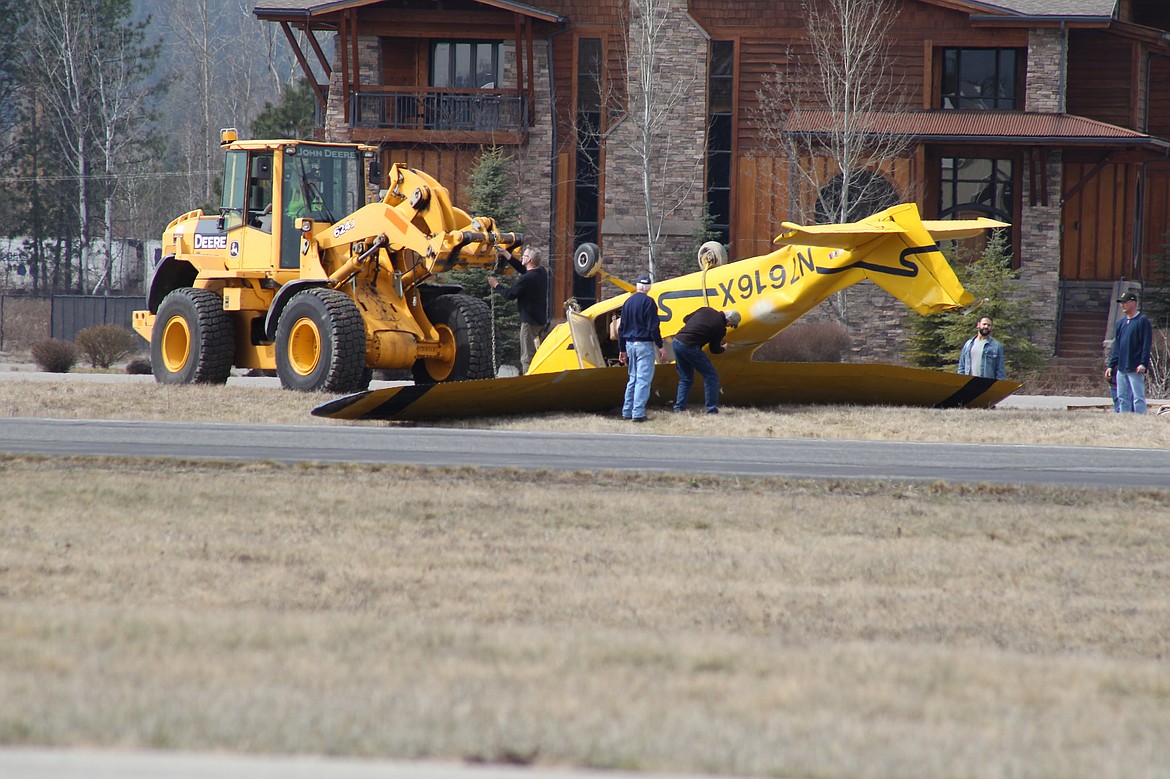 The Federal Aviation Administration posted a notice on the crash at Sandpoint Airport on April 3. There were no injuries.
(Photo by KEITH KINNAIRD)
by
KEITH KINNAIRD
News editor
|
April 16, 2021 1:00 AM
SANDPOINT — The Federal Aviation Administration has posted an accident and incident notification concerning the April 3 plane crash at Sandpoint Airport.
The agency said a Cessna 172B plane bounced hard off the runway, went into a ditch and flipped over while in the landing phase of flight, according to the accident notice. The plane had had one unidentified occupant who was not injured in the crash.
The incident was classified as an accident that occurred during an instruction activity, the FAA notice said. The crash resulted in substantial damage and broke off the airplane's front landing gear, according to the notice.
The plane, FAA registration records state, is owned by Jamie Lee Dockins, a Bonner County native who founded and operates Fly Northwest. The company provides flight training for private pilot, instrument and commercial ratings, according to a profile posted to social media.
Dockins, however, was not at the controls when the plane crashed. Sandpoint Police said a 36-year-old male from Washington state was flying the single-engine aircraft when it crashed. The pilot's name was not disclosed.
Police said the pilot was conducting touch-and-go landings, which involves landing on a runway without stopping and then taking off again. The maneuver is apparently common among pilots who are learning to fly fixed-wing aircraft.
Dockins declined to discuss the matter when reached by phone on Thursday.
Keith Kinnaird can be reached at kkinnaird@bonnercountydailybee.com or followed on Twitter @KeithDaily Bee.
---