Lott claim survives legal challenge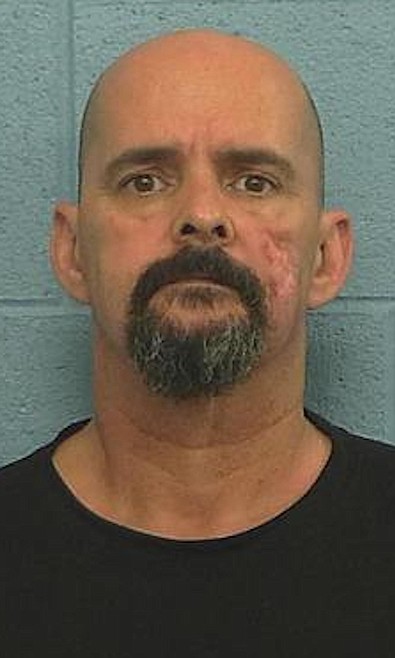 by
KEITH KINNAIRD
News editor
|
April 18, 2021 1:00 AM
▶️ Listen to this article now.
PRIEST RIVER — A 1st District Court judge is ordering an evidentiary hearing in the case of a Tennessee man who alleges he was duped into entering pleas in connection with the killing of his former wife.
Stephen Mathew Lott is serving a 25-year prison term after he entered Alford pleas to voluntary manslaughter and failing to notify authorities of a death. Under the terms of the plea, Lott takes no moral responsibility for the death of Christine Marie Lott, but admits he could have been convicted if his case went to trial.
Christy Lott (née Kucera) disappeared in 2004 while living in Bonner County. Stephen Lott claimed he last saw her getting into a pickup truck outside a Priest River grocery store. He gave sheriff's investigators varying accounts of her disappearance over the years, claiming she ran off with a drug dealer or committed suicide.
Family members, however, vigorously disputed the claims and asserted the 33-year-old mother who grew up in Moyie Springs would never have abandoned her children.
Stephen Lott ultimately relocated to Murfreesboro and remarried. An antler shed hunter discovered Christy Lott's remains in a remote forest in Kootenai County in 2016.
A Bonner County grand jury indicted Stephen Lott on a first-degree murder charge in 2018 and he subsequently entered into mediation to resolve his case.
Judge Barbara Buchanan ordered Lott to serve consecutive 15- and 10-year prison terms — the maximum punishment allowed under state law — because he engaged in a lengthy campaign to deceive family members about her whereabouts and demise.
Stephen Lott filed suit in civil court to obtain post-conviction relief, claiming Bonner County Prosecutor Louis Marshall and Kootenai County Sheriff's Det. Jerry Northrup colluded to violate his current wife's adverse spousal witness privilege, which would have shielded her from having to testify against him.
Stephen Lott alleges his wife was coerced and manipulated into testifying during grand jury proceedings and turning over a letter he gave her which specifically directed her not to show anyone, according to court documents.
Buchanan, however, dismissed the misconduct claims earlier because the allegations against authorities were not raised during the direct appeal of his criminal case as required by Idaho laws governing criminal procedure.
"By their very nature, these are complaints that could have and should have been made in the underlying proceeding if they had any validity," Buchanan said in a written ruling on April 5.
Buchanan let stand Lott's claims of ineffective assistance of counsel, however. Buchanan ruled the state did not articulate an argument disputing that claim and the court was unable to conclude, as a matter of law, that Lott was not entitled to post-conviction relief.
An evidentiary hearing in the civil case is set for June 8.
Lott, 51, is serving his sentence at the Idaho State Correctional Institution near Boise, according to the Idaho Department of Correction.
Keith Kinnaird can be reached at kkinnaird@bonnercountydailybee.com and followed on Twitter @KeithDailyBee.
---