Bonner County History - April 22, 2021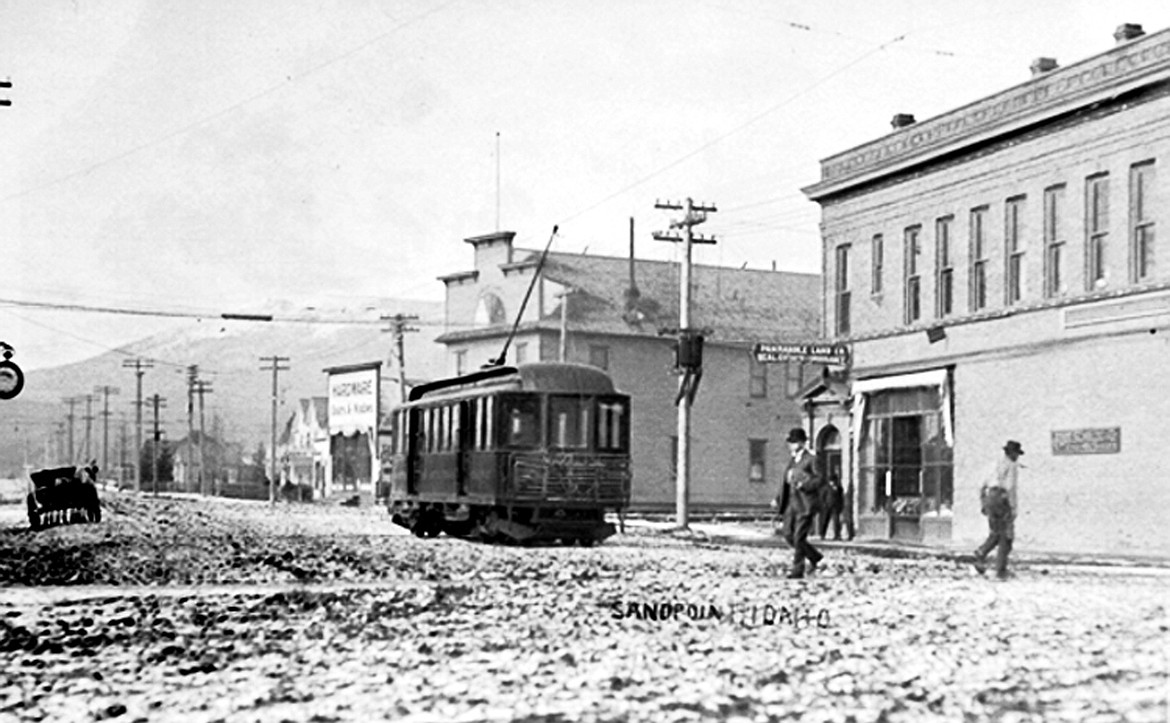 From the archives of the
Bonner County History Museum
611 S. Ella Ave., Sandpoint, Idaho, 83864
208-263-2344
50 Years Ago
Sandpoint News-Bulletin
April 22, 1971 – MRS. BOURBON ELECTED
Mrs. L.R. Bourbon was elected president of the Sandpoint Garden Club at Monday's meeting. Mrs. Margaret Kalb, vice president; Mrs. Bernice Pierce, secretary; and Mrs. L.G. Moon, Sr., program chairman. At May's meeting, Mrs. Kalb, Mrs. Harriet Clark and Mrs. Ralph Chicks, all members of Pend Oreille Rock and Gem Club, will give a program on rocks. Mrs. Kalb and Mrs. Earl Boles will hostess.
•••
CITY GAINS USE OF OLD FAIR BUILDINGS
Effective May 1, the Bonner County Fair Board will transfer to the City of Sandpoint control of all buildings at the old fairgrounds [Note: located on Ontario Street and Ella Ave.; in 2021, the site of Lakeview Park and the Bonner County History Museum].
•••
CLEAN UP SET BY STUDENTS
Sandpoint Junior High students will observe Earth Day by cleaning up a number of areas in Sandpoint, said student body president, Gary Goin. Students will clean near the school, the downtown, beach, War Memorial Field, and the fairgrounds park.
•••
DIYORIO – ARNDT WEDDING
Miss Josephine Diyorio, daughter of Mr. and Mrs. Anthony Diyorio, Boardman, O., married Richard Lee Arndt, Pittsburg, Pa. Mar. 6 in Our Lady of Mt. Carmel Church, Youngstown, O. His parents are Mr. and Mrs. Edward Arndt Sr., Sandpoint. The bride is assistant head nurse at Pittsburgh's Children's Hospital. Arndt plays professional football for the Pittsburgh Steelers.
100 Years Ago
Pend d'Oreille Review
April 22, 1921 – BUILDING BOOM
Of four requests for building permits received by the city dads Monday, three were granted. The fourth, a request by Carl Peterson for a permit for a seven-room frame residence on S. Fourth, was held up pending receipt of plans, but he was given permission to start excavations and haul gravel for the work. Permits granted include one to Thomas Hopkins for a frame butcher shop and grocery store at Boyer and Main, one to G.L. Arnett for a six-room concrete block residence at Fourth and Pine, and one to A.M. Stebbins for a woodshed at his residence at 602 N. Fourth avenue. [Note: The Amanda Nesbitt House, 4th & Poplar].
•••
LEGION DANCE PLEASES
The Chinese dance put on at the Liberty theater Monday evening by the local American Legion post was one of the finest public social events of the season. The hall was artistically decorated in Chinese lanterns and paper designs reflective of the Orient. Chinese lanterns were strung about the orchestra and the harmony disseminators were garbed in Chinese style. Paper napkins bore the program, printed up and down, as in China, and a duet was presented by the Misses Ruth Wrinkle and Fern Cranston, who were dressed in Chinese costumes. The large crowd was pleased with the way the vets conducted the event, with compliments to the Legion coming from all sides.
For more information, visit the museum online at bonnercountyhistory.org.
---