Bonner County History - April 27, 2021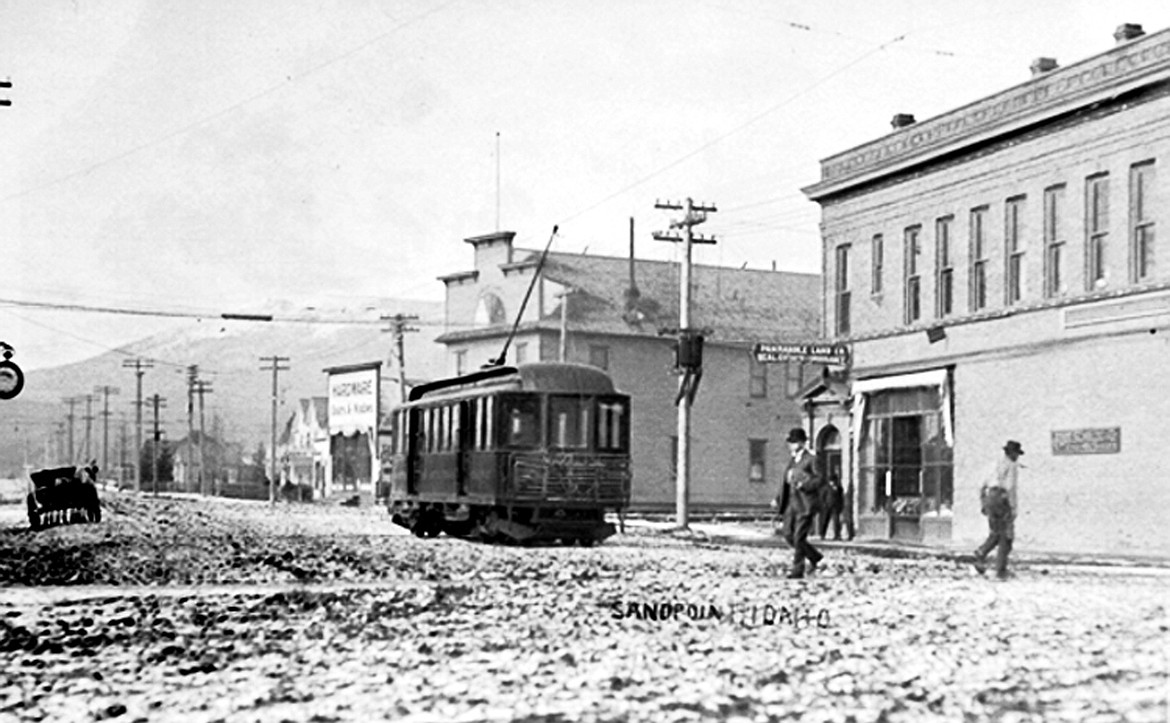 From the archives of the
Bonner County History Museum
611 S. Ella Ave., Sandpoint, Idaho, 83864
208-263-2344
50 Years Ago
Sandpoint News-Bulletin
Apr. 27, 1971 – PROUDLY WE SALUTE…
Navy Lt. Philip H. Robinson, son of Mr. and Mrs. Daniel W. Robinson, Sagle, has graduated with honors from the Military Justice Lawyer Course at the U.S. Naval Justice School, Newport, R.I.
Army Capt. Michael J. Brown, whose parents live in Sandpoint, completed a pilot course at the U.S. Army Primary Helicopter School, Ft. Wolters, Tex. and will begin advanced flight training at U.S. Army Aviation School, Ft. Rucker, Ala.
Navyman Robert C. McPherson, son of Mr. and Mrs. Walt McPherson, has completed recruit training at the Naval Training Center, San Diego.
•••
SMITH-BLOOD ENGAGEMENT ANNOUNCED
Mr. and Mrs. Leo W. Smith have announced the engagement of their daughter, Cindy Sue, to Dan Neil Blood, son of Mr. and Mrs. Irvin L. Blood. Miss Smith is a senior at Sandpoint Senior High School and is employed at Sandpoint Cleaners. The future bridegroom attends North Idaho Junior College and works at Schweitzer Basin, following his discharge from the Air Force. The couple will marry June 4 at 7 p.m. in the United Methodist Church.
•••
BOXERS WIN GOLDEN GLOVE
Three Sandpoint Elks Boxing Club members won trophies at the Inland Empire Golden Gloves Championships at Spokane's Lewis & Clark field house: Chester Schilling won the 119 lb. weight class; Larry Davis, 100 lb., and Greg Fister, 95 lb.
100 Years Ago
Pend d'Oreille Review
Apr. 27, 1921 – CITY BREVITIES
Fishermen are having good luck fishing for perch off the Humbird mill booms and several big catches were reported this week.
Manager J.M. Norby of the Humbird baseball team stated that the grounds at Humbird field will be enclosed by a board fence, to finance which advertising space will be sold. The ground improvement to accompany this will include a grandstand, cinder track and straight-away sprint track 220 yards long. The grounds will be open to autos at the south end.
•••
PACK RIVER – SUNNYSIDE NEWS
A nice string of trout and whitefish was caught last week by Will Hawkins for the Sportsmen's and Tourists' fair in Spokane. Among the fish was one which created much comment among fish experts as being a great oddity. It was finally pronounced a landlocked salmon or yank. It is the second one caught here this spring.
Sires & Sires bought a gasoline woodsaw outfit the first of the week.
At Monday's annual school meeting at the Sunnyside school, Matt Schmitt was reelected director for three years. The special tax was passed, a nine months' school year was voted, and a $2000 appropriation was carried for an addition to the Oden school to be built this summer.
•••
Considerable plowing is being done this week.
For more information, visit the museum online at bonnercountyhistory.org.
---