Marjorie Louise Barnes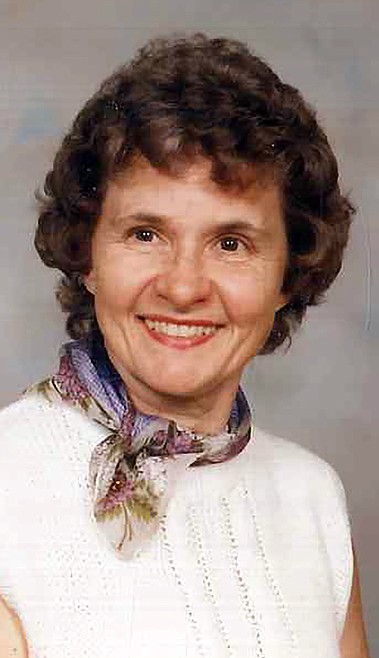 Marjorie Louise Barnes, 90, passed away on March 9, 2021, in Sandpoint, Idaho.
Marjorie was born in Stafford Springs, Connecticut, on February 13, 1931, to her parents, Gordon and Dorothy Charter. She grew up in Stafford Springs on the Charter Brothers Poultry Farm. Her family and her uncle's family shared one colonial farm house where she and her cousin Doris were as close as sisters. On the farm, Marjorie helped her father with various tasks, including grading eggs. She also especially enjoyed the challenge of befriending and adopting feral kittens.
Marjorie graduated from University of Connecticut where she earned a bachelor of science degree in mathematics. She went on to work for General Electric, where she met her future husband, Joseph Barnes. They were married in 1957 and moved to Bloomington, Minnesota, where they raised their three children. In 1974, the family moved to Sandpoint, where Joe built their home and started a commercial Christmas tree farm.
Marjorie loved spending time with her family — playing games, making homemade ice cream, brewing root beer, and baking apple pies. She loved the outdoors and could often be found in her yard gardening, pruning her peonies, or watching the deer graze in the fields. She also enjoyed the occasional mountain hike and huckleberry picking. She was particularly fond of her cats, especially her yellow cat, Buffy. She participated in the Selle Homemaker's Club and belonged to the P.E.O. Sisterhood, Chapter CA. She attended Holy Spirit Episcopal Church (formerly St. Agnes Episcopal Church) in Sandpoint.
Marjorie was preceded in death by her husband, Joe, in 2006, and her beloved cousin, Doris, in 2018. She is survived by her three children, Mary (and Scot) Davis, David (and Susan) Barnes, and Patty (and Mike) Przybylski; six grandchildren; and eight great-grandchildren.
A memorial service will be held at Holy Spirit Episcopal Church in Sandpoint on Saturday, May 15, at 2 p.m.
---