Board hears updates on finance, mental health care in schools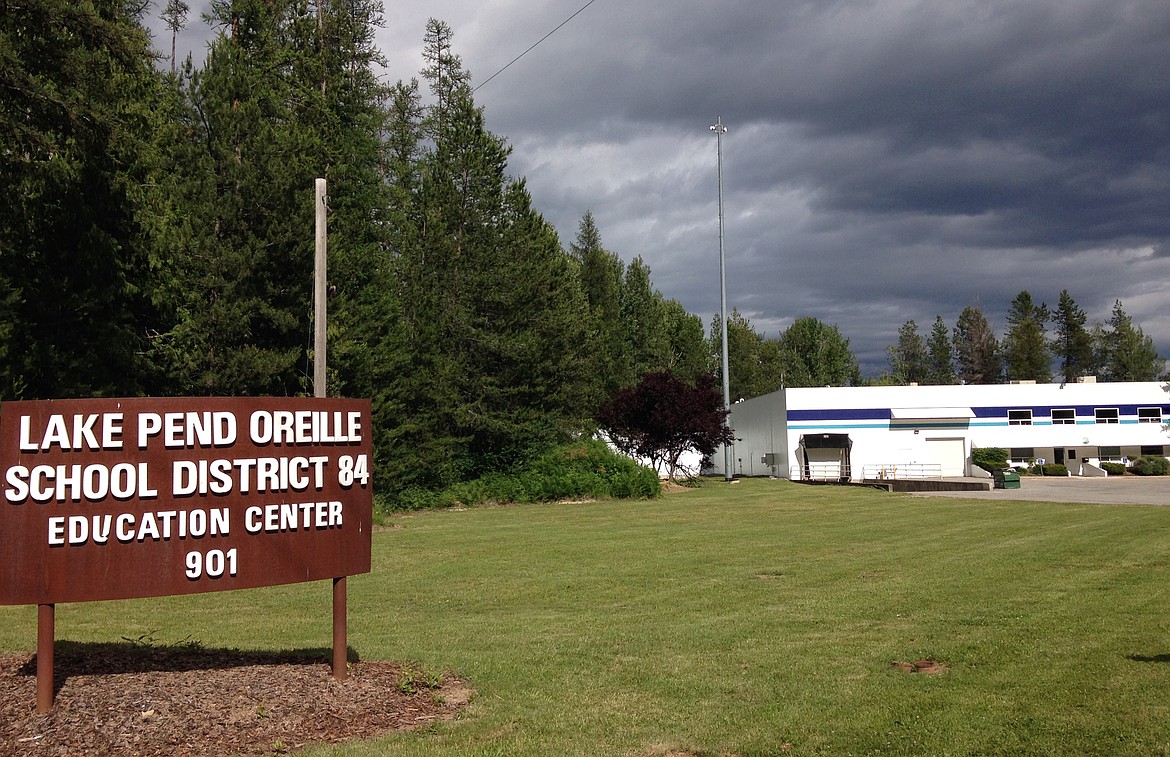 (Daily Bee file photo ) A hearing date is set in the legal challenge of the Lake Pend Oreille School District's $12.7 million indeterminate levy.
by
RACHEL SUN
Staff Writer
|
April 29, 2021 1:00 AM
At a board meeting Tuesday night, Lake Pend Oreille School District trustees heard a financial update from Chief Financial Officer Lisa Hals, a presentation on mental health services and an update from the Lake Pend Oreille High School.
The unknowns of funding variables are less certain at this point in time than she's ever seen in over 30 years, Hals said, due to several factors including COVID-19 outbreaks delaying the Legislature, pandemic funding and legislative debate over critical race theory killing the first K-12 funding bill.
Currently, Hals said, the Legislature is in its third-longest session in Idaho history. In addition to delays due to lawmakers contracting COVID-19, K-12 funding has been held up due to lengthy debates over critical race theory.
Now that the original funding bill has failed, Idaho's Joint Finance-Appropriations Committee has issued an updated recommendation, and the process will begin again.
Another area of uncertainty, Hals said, is how proposed changes to Idaho's tax brackets may affect school districts.
"Income tax is the state's largest revenue source," she said, "[and schools] are the largest agency budget appropriation."
A temporary rule implemented last year, which bases school funding on enrollment instead of average daily attendance, would stay intact until the session ends, Hal said. Further decisions by the Legislature on whether to stay with enrollment-based funding have not been made.
One area of the budget whose details remain murky are COVID-19 relief funds, broadly known as Esser I, Esser II and Esser III. The district recently spent the last of its first round of federal relief funding, Hals said, and will soon be moving to the next ones.
That funding is complicated for a number of political and technical reasons, she said, but unlike most federal grants, the Esser II and Esser III grants may be used to supplant general fund expenses if the expense fits more of the 15 criteria.
As those funds will be used to replace costs normally covered by the general fund, Hals said, a key area of concern will be ensuring the district doesn't use less than 90% of its state funds — part of a "use it or lose it" rule for state funding.
Also that night, trustees heard a presentation by Lake Pend Oreille High School Principal Geoff Penrose.
Most students at the school vastly exceeded expectations for growth, Principal Geoff Penrose.
"With that four by four schedule, most of our students got all of their math and all their English in in that first semester. So we don't have a ton of learning loss," he said.
However, Penrose said, many students struggled to keep up with studies while away from school, and graduation rates dropped in 2020.
"In '18, '19, we hit our highest peak ever at 75% [graduation], which as I explained to you guys before is very high for an alternative school in the state of Idaho." he said. "We dropped down to 49% last year … We decided we just were not going to count the waivers and we really believed that most folks will follow that also. Turns out, that's not so, because the graduation rate in the state of Idaho."
The school also lost students during the pandemic, Penrose said — not in enrollment, he said, but engagement.
"They just checked out. I mean, we called and called. We begged, and cajoled, and set up, you know, drive-thru packet pickup in a parking lot, begging them to come in," he said. " it was just a weird time for the entire nation, but especially students who are living in poverty or at-risk."
While distance learning was challenging for many students, he said, it was especially difficult for LPOHS students.
One bright spot, Penrose noted, was the school's improvement on the Index of Educational Quality, which increased 48 points from 2015 to 320. The index for scores can range from 100-400.
Also that night, the board heard a presentation by Joy Jansen, director of special services, and Superintendent Tom Albertson on mental health services provided in schools.
The district had no elementary school therapist this year because of a severe provider shortage in the area, Jansen said, however they have found a therapist for next year.
The school district works with Kaniksu Health Services, Jansen said, at no cost to the district. Instead, mental health services for the school are billed to Medicaid.
That relationship with Kaniksu has made a major difference, Jansen said, because students don't have to go somewhere else for help.
"We can serve students to a certain point, but then there's a point when our social emotional issues become more of a clinical element," she said. "Being able to have that service come into our school district, coming into the schools and being able to see the students within the school day has been absolutely a game changer for us. When I first came to the district, and I've been here eight years, something that was very evident is we would make recommendations to seek outside therapy. And it just wasn't happening."
Although the partnership with Kaniksu Health has greatly increased mental health services for students, there are still challenges the community as a whole, and by extension students, face in their mental health care, said Superintendent Tom Albertson.
"We are kind of at a crisis point in our community at the lack of therapists and counselors for people who seek it outside of school," he said. "It's still not enough. We are proud of what we're doing, but it's still not enough."
Aside from the mental health care professionals that come into schools, many LPOSD schools have implemented health school-based wellness models, which include Sources of Strength at the secondary level, and other campaigns at middle school and elementary levels.
A number of students have been diagnosed with depression, anxiety and schizophrenia, Jansen said. Suicidal ideation has in some cases affected students as young as the elementary level.
Jeralyn Mire, a postsecondary transition counselor at Sandpoint High School, said that a few years ago when the school experienced several suicides, discussions about mental health weren't at the forefront. Today, there are more open discussions about mental health challenges, particularly through mentorship programs and Sources of Strength.
For many students, Albertson said, the schools are the place where they feel physically and emotionally safe.
"Schools are a microcosm of our community. So if you can think of any stressors in our community, those are there," he said. "For some of our students, being at school is the very best part of their day. They're being fed, it's warm, it's a nurturing environment."
Any employee can also access six free counseling sessions through the district's partnership with Kaniksu, Albertson said.
"Every employee is part of our mental health team," he said.
---