Hazel (Hodgins) Church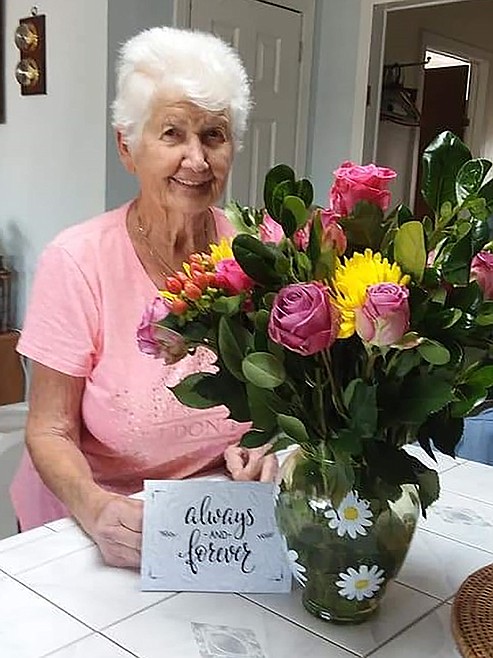 Hazel (Hodgins) Church was born in 1928 and raised in Radville, Saskatchewan, Canada, where she met and married the love of her life, Bill Church, a U.S. citizen.
She also became a U.S. citizen and they moved to Oregon and later Sandpoint, Idaho, where they raised four daughters, Carol Gibson of Post Falls, Trudy (Husband Ron) Barrett of Athol, Cindy Church of Coeur d'Alene and Sharon (Husband Terry) Seifert of Montana.
Hazel and Bill loved to travel and move so they lived many places: Canada, Oregon, Idaho, Alaska, Montana and Arizona. Upon Bill's passing, Hazel continued to travel between Idaho and Arizona for many years enjoying life to the fullest. She had a passion for music, reading, knitting, crocheting, line dancing and pool.
Hazel is preceded in death by her parents, Alvin and Luella Hodgins; two brothers, Don and Mervin Hodgins; and her husband, Bill. She is survived by her sisters, Phyllis Slater of Saskatchewan and Dorothy Shumlich of Alberta; her daughters; nine grandchildren, 23 great-grandchildren and 9 great-great-grandchildren.
No services are planned at this time.
In lieu of cards and flowers, consider donations to Hospice of North Idaho Schneidmiller Hospice House 2290 W Prairie Ave, Coeur d'Alene, ID 83815.
---