Hot Dogs Go helps fund missionaries' vision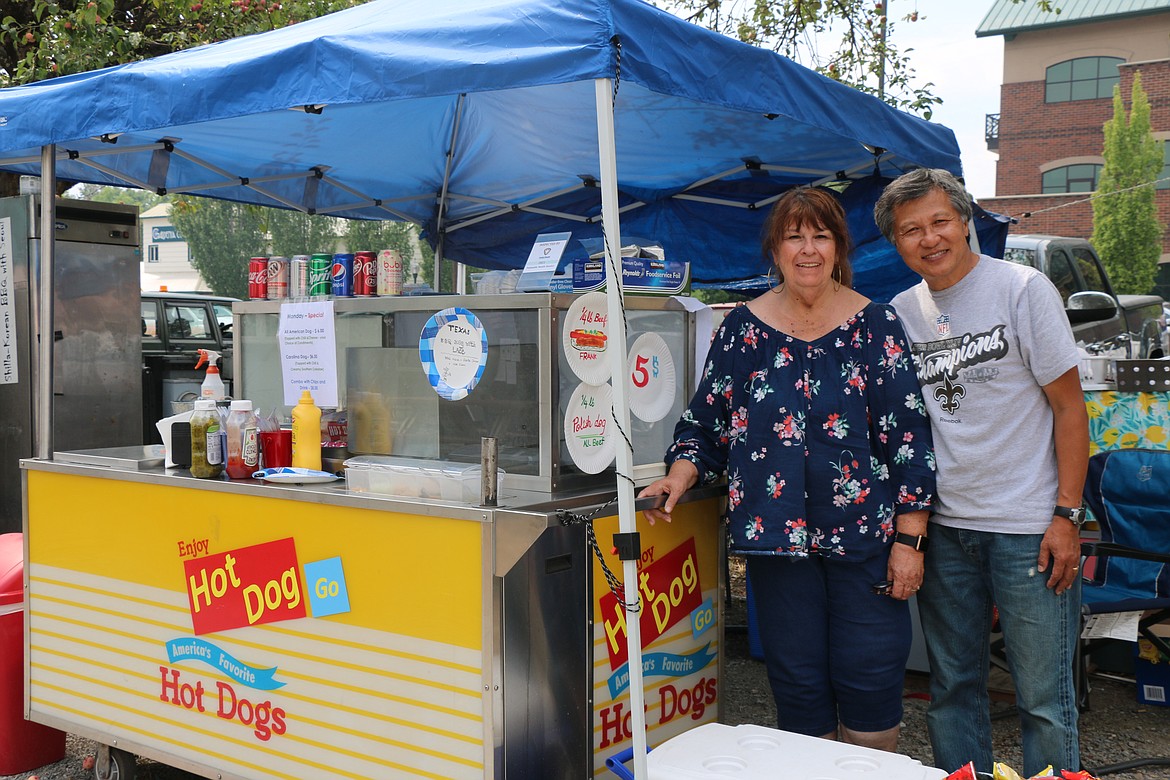 Paula and David Mahawon operate Hot Dogs Go, which can be found at the Oak Street Food Court — except for the week of Aug. 17-21, when the couple will be at the Bonner County Fair. Proceeds from the business help fund their missionary work.
(Photo by CAROLINE LOBSINGER)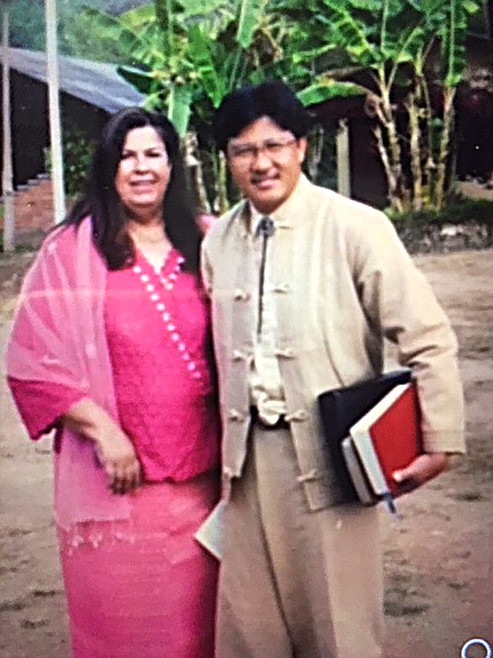 Paula and David Mahawon are pictured at Faith Village Children's Home in Thaton, a village in the Chiang Mai Province, Thailand.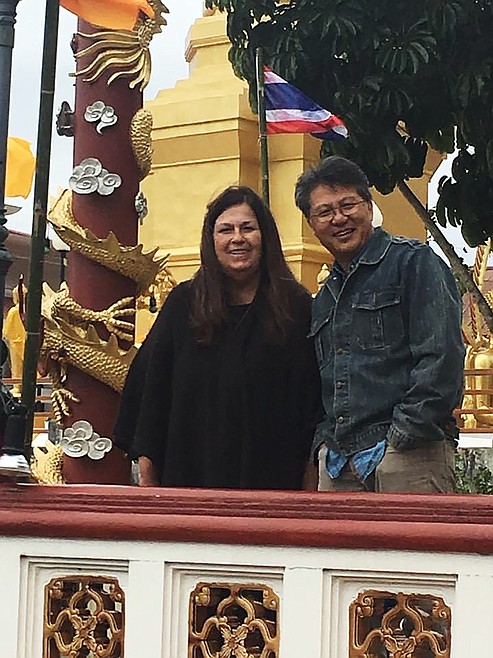 Paula and David Mahawon are pictured at the Buddhist Temple in Thaton, Chiang Mai Province in Thailand.
Previous
Next
by
ROBIN ULBREDTCH Contributing Writer
|
August 17, 2021 1:00 AM
SANDPOINT — Hot Dogs Go, a new business centrally located in the Oak Street Food Court, sells a variety of hot dogs, chips and beverages.
Owned and operated by missionaries David and Paula Mahawon, Hot Dogs Go is open from 10:30 a.m. until 2 p.m. daily except for Sunday and Tuesday. The Mahawons have temporarily relocated their business on Aug. 17-21, so they can sell their food at the Bonner County Fair. Hot Dogs Go was established to help fund the couple's missionary vision which includes ongoing works in Thailand and Burma and future works planned for the Sandpoint area.
On June 1, 2020, when COVID-19 caused several nations to close their borders, the Mahawons caught the last flight from Thailand to the U. S. The couple landed in Portland, Oregon, with a plan to return to Thailand six months later. But God had a different plan. Travel requirements changed and the couple could not return to Thailand. The couple was given a piece of land in Portland but because of circumstances, they did not stay in Oregon. That land is being sold to help support ongoing missionary works. In October 2020, the Mahawons left Oregon and came to Sandpoint.
Recently the couple were given a small trailer house and God provided a place to park it in Clark Fork. The Mahawons and their associates have a vision for planting a church in Sandpoint and also establishing a missionary training and retreat center. The center will train missionaries for work overseas and in the U. S. The center will house missionaries who get stranded and cannot return to their works because of COVID-19 and other circumstances that come up.
The Mahawons story is an interesting one. In 1984, Paula Horn first went on a missionary trip to Thailand and Burma where she met David Mahawon. In 1985 David became Paula's first convert to Christ. Later David became an interpreter and eventually the couple got married.
In March 1995, while living in Tacoma, Washington, David and Paula founded Trumpets of Christ International. The organization was created with goals of spreading the Gospel of Jesus Christ, establishing churches, rescuing endangered children, starting Christian schools as needed, and translating the Bible into the Shan language to reach the large population of Shan people in Asia. For more information about Trumpets of Christ, go online to trumpetsofchrist.com or their Facebook page at facebook.com/pg/trumpetsofchrist.
In March 1995, after forming the organization, the couple returned to Thailand and Burma. Since then, the couple has traveled between the U.S. and Asia several times. Trumpets of Christ International established three churches in Thailand, two outreach groups in Burma, Faith Village Children's Home and Life Christian Academy in Thailand. The organization has about 14 sister churches in Asia that turn to David for advice and encouragement.
Throughout the years, Trumpets of Christ has led about 3,000 people to Christ, rescued about 160+ children from abuse and persecution, raised these children, and taught them Bible, English, Math and several other Christian school subjects. Several of these children were young boy soldiers that were rescued from serving in the military. Some have grown up and now serve God in ministry.
Trumpets of Christ is supported mainly by donations and the proceeds from Hot Dogs Go. If you desire to help this ministry, your encouragement and prayers are welcomed. For donations or to help with the ministry, contact the Mahawons at Hot Dogs Go.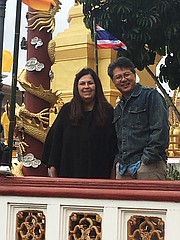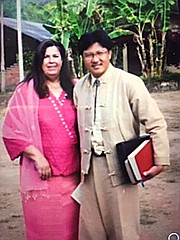 ---