'Night of the Bards' kicks off today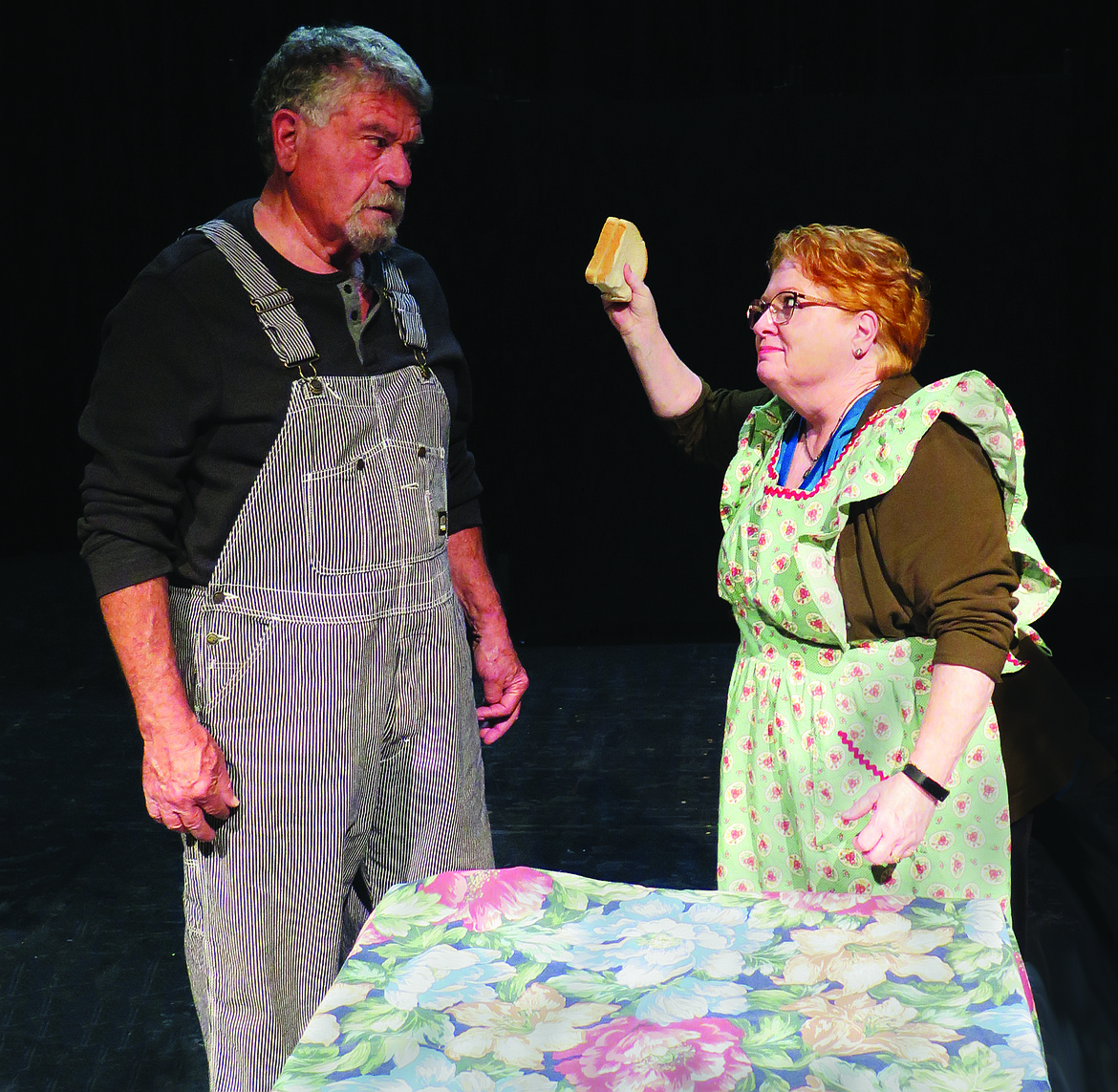 Ron Ragone, left, and Kate McAlister, right, in a scene from the one-act play, "Nothing Sacred."
(Photo courtesy DOUG JONES)
|
August 27, 2021 1:00 AM
What do you get when you mix five talented playwrights and a historic theater?
You get "Night of the Bards" — a celebration of five original one-act plays from five local playwrights. You also get a night of great entertainment.
Performances will take place today, Aug. 27, and Saturday, Aug. 28, at 7:30 p.m. Tickets are $15 or $12 for students. A matinee is scheduled for 2 p.m. on Sunday, Aug. 29. Tickets for the matinee performance is $12.
Tickets are available at Eve's Leaves and at the door.
Info.: panida.org
---