KRFY celebrates 10 years on the air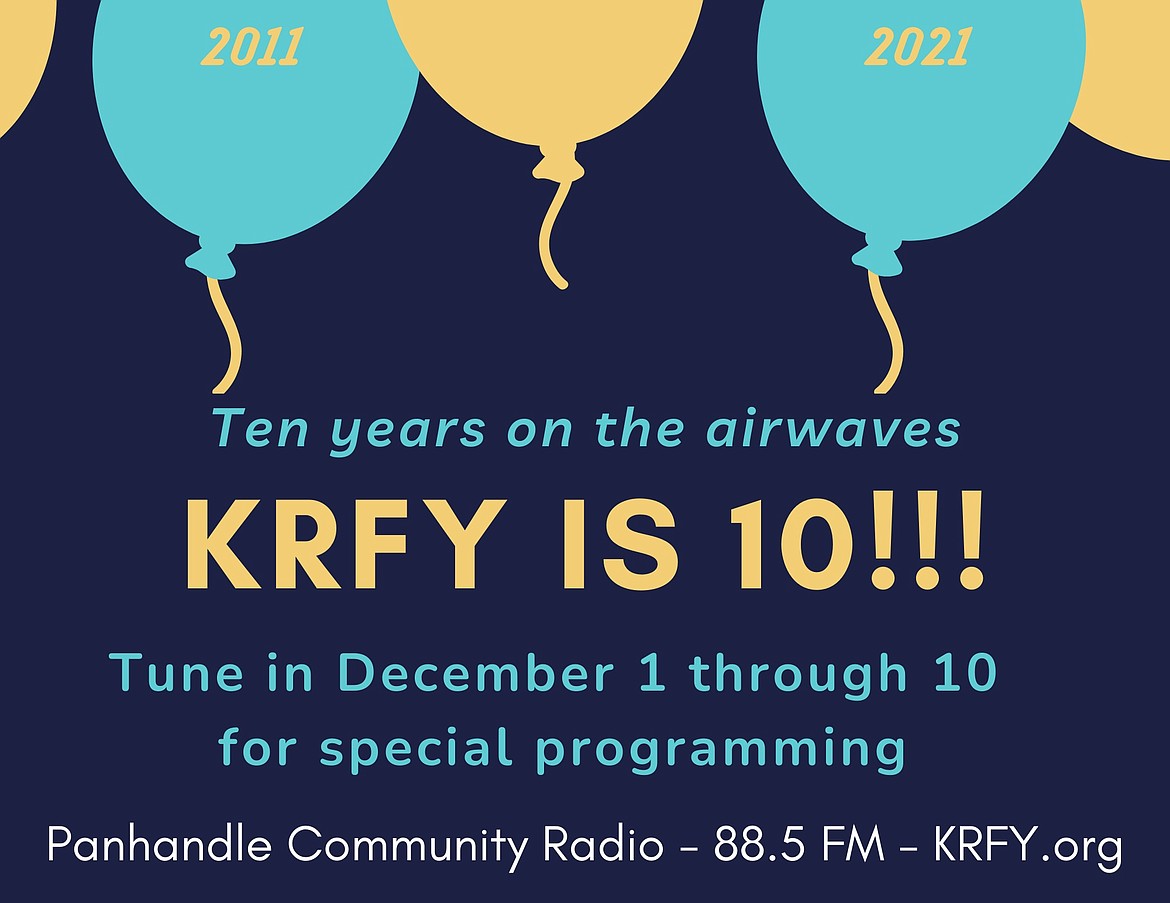 In 2011, a small group of dedicated volunteers and community members accomplished a long-sought goal: at 88.5 on the FM dial, KRFY began broadcasting.
(Courtesy illustration)
|
December 2, 2021 1:00 AM
In 2011, a small group of dedicated volunteers and community members accomplished a long-sought goal: at 88.5 on the FM dial, KRFY began broadcasting.
Panhandle Community Radio is still on the air, same callsign, same frequency, ten years later.
In the spirit of celebration, radio listeners in North Idaho are invited to tune in (or stream online at KRFY.org) during the first 10 days of December, when KRFY will host wall-to-wall local DJs during the workday and feature content from our volunteers, our members, and fellow community radio enthusiasts from across the country during 8AM Morning Shows Monday through Friday. It's also a perfect time to become a supporter or new volunteer to the radio station, or else just send a dedication or shout-out to other listeners, by calling in to 208-265-2992. The radio station can also be contacted through social media or the website, KRFY.org.
The voices have changed, but the commitment to local and independent media remains the same. KRFY invites everyone in our broadcast range to tune in and join in celebrating the efforts of all those who have contributed to a decade of nonprofit, independent, community radio in North Idaho- December 1-10, 2021.
Recent Headlines
---