'Sounds of Christmas' concert dates announced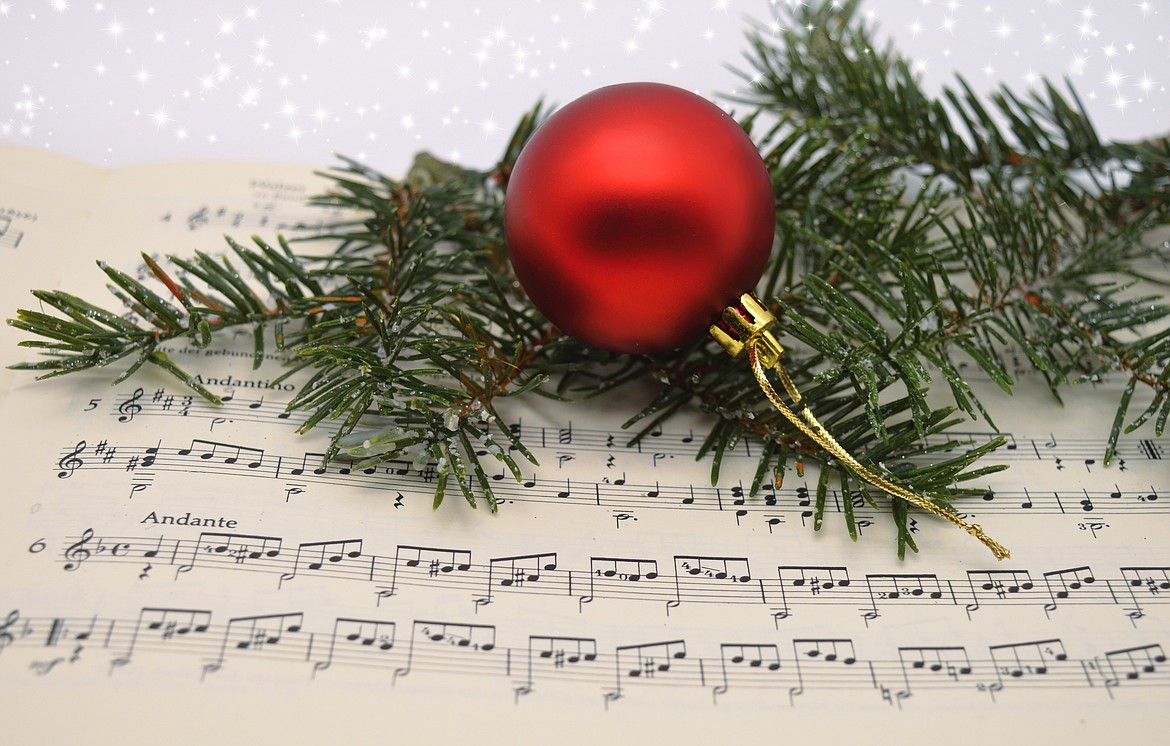 |
December 7, 2021 1:00 AM
"Sounds of Christmas" returns to North Idaho College this month with performances at 7:30 p.m. on Saturday, Dec. 11 and 2 p.m. Sunday, Dec. 12 in the Boswell Hall Schuler Performing Arts Center and via Zoom.
The annual concert will feature performances by the NIC Wind Symphony, NIC Cardinal Chorale, NIC Chamber Singers, and a piano duet from NIC Piano students performing excerpts from The Nutcracker.
"The singers of the NIC Choirs are always excited to showcase the best in holiday selections, and this year is no exception," said Max Mendez, Director of Choirs at NIC.
This year, the choirs will perform Christmas classics, in addition to many lesser-known songs and arrangements. Highlighting this year's program will be Christmas classics like "Sleigh Ride," "Feliz Navidad," and "Bring a Torch Jeanette Isabella." Settings of Latin texts, "Enatus Est Emmanuel/Born is Emmanuel" and "O Magnum Mysterium/O Great Mystery" will also be performed.
"Creating a program with a diversity of traditions is a way for our audience to experience Christmas through a different, yet beautiful lens," Mendez said. "Our hope is that the texts and sounds of this year's program will surely put the audience in the Christmas spirit."

NIC Wind Symphony will be performing holiday inspired music with a twist. The audience will enjoy "Brazilian Bell Carol," arranged by Robert W. Smith, and Symphonic Highlights from Disney's Frozen.
"We look forward sharing Minor Alterations: Through the Looking Glass," said NIC Director of Bands Bryan Hannaford. "What's really neat about this program is earlier in the night Kailey Martinelli and Hailey Levasseur will be playing excerpts from The Nutcracker and when the NIC Wind Symphony comes on we plan on having fun with some of those familiar melodies."
Minor Alterations: Christmas Through the Looking Glass is a medley by David Lovrien of favorite Christmas tunes, transposed from major to minor keys then disguised, layered, and morphed even more. From the ominous Deck the Halls at the start to the final, frenzied Nutcracker Suite finale, each tune is lovingly twisted into something new and inventive.
The NIC Wind Symphony, Cardinal Chorale, and Chamber Singers hope you will bring your singing voices for our traditional Holiday Sing-along to close out the show!
The concert is free and open to the public.
Early arrival encouraged as seating is limited.
To enjoy "Sounds of Christmas" via Zoom:
• Saturday, Dec. 11 - https://nic.zoom.us/j/89799828923
• Sunday, Dec. 12 - https://nic.zoom.us/j/85113621798
Recent Headlines
---