Elks announce region's top students
|
December 21, 2021 1:00 AM
Sandpoint Elks Lodge No. 1376 has announced students of the month for Sandpoint High School for October and November.
Selected for October were Sophia Mikat and Daniel "Auggie" Lehman. Selected for November were Mirabella Nizzoli and Benjamin Jordan.
To be selected as an Elks student of the month, students must meet guidelines for character, citizenship, service, scholarship and leadership.
The Elks actively seek to reward youth through many different programs including scholarship awards, Hoop Shoot tournaments, dictionary donations to third graders, drug awareness programs and many other activities and programs.
Sandpoint Elks Lodge award thousands of dollars in scholarships and local students also received an additional money in state and national Elk scholarships. The Elks are the third largest awarder of scholarships in the county and several students have received large scholarships from the state and national level of Elks.
Sophie Mikat
The daughter of Zachary and Stacey Mikat, Sophie is a senior at Sandpoint High School.
She said she has always balanced school, work, and extracurriculars throughout high school. For three years, she has been a member of Sandpoint High School's National Honor Society chapter, where she is currently the president. NHS requires maintenance of a high GPA, so she has worked hard to keep her GPA a 4.0, ranking her 1/205 in her class. She is 25/205 in the weighted category, with a GPA of 4.115.
She has also participated in the high school's Business Professionals of America chapter. She has been a member for three years and served as the Vice President. Last year, Sophie was able to compete at the National Leadership Conference and was awarded second place in her graphic design event. She hopes to win first place this year at NLC. She was in Monticola (SHS's yearbook class) for three years — one year as a staff member, one as the organization editor, and one as the design editor. She took a break from it this year to focus more on family and working at Eye Care for You, an optometrist office in Sandpoint, where she is an optical technician, receptionist, or technician, depending on the day. She plans to continue working after graduation, and would like to launch herself into a graphic design career with Bandwidth Inc. in North Carolina when she moves there with her family.
Daniel "Auggie" Lehman
The son of Kurt and Leslie Lehman, he is a senior at Sandpoint High School.
Athletics have been a part of his life since playing T-ball with Sandpoint Little League. Ever since those first days of swinging a bat he has also participated in basketball up to his eighth grade year and football up to junior year.
Today he is a four-year varsity baseball athlete who has been able to keep a 3.78 GPA despite the extra activities.
Lehman enjoys spending a lot of his free time playing guitar and staying outdoors with his friends while ski instructing at Schweitzer or swimming. While his decision on where he wants to go after high school is still uncertain, Lehman said he plans on attending college for an engineering degree while playing baseball to hopefully continue on the dream of playing in the pros.
Mirabella Nizzoli
The daughter of Jeff Nizzoli, Mirabella Nizzoli is a senior at Sandpoint High School.
She is ASB president at Sandpoint High School, she is heavily involved in all school activities that are led by Student Council such as fundraisers, dances, Veterans Day, spirit weeks, and much more.
Nizzoli is the president of HOSA, a club for future health professionals, and she has been a member or part of leadership for HOSA each year of high school.
With a GPA of 3.79 and ranked 52 in her class, she plans to attend college in the fall pursuing a degree in nursing and plans to further study to become a nurse practitioner later in life. She is undecided on where she will attend, however, she has applied and been accepted to multiple top choices.
Benjamin James Jordan
The son of James and Megan Jordan, he is a senior at Sandpoint High School.
Ben Jordan has maintained a 4.1 GPA, ranking 28th in his class. He actively participates in the Business Professionals of America as well as the CyberPatriot club offered at SHS.
During the last four years, he has achieved first place in Python Programming at the state BPA conference and placed 10th nationally in the information systems open event. He is also a CompTIA A+ certified technician and has worked as an intern in the LPOSD tech department for two summers. After high school, Ben will pursue a degree in computer science with career aspirations of becoming a software engineer.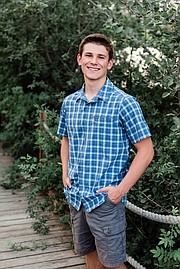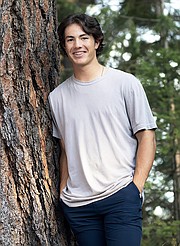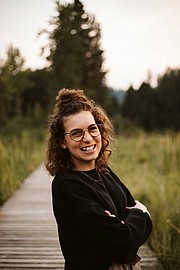 Recent Headlines
---