Trafficking charge thrown out.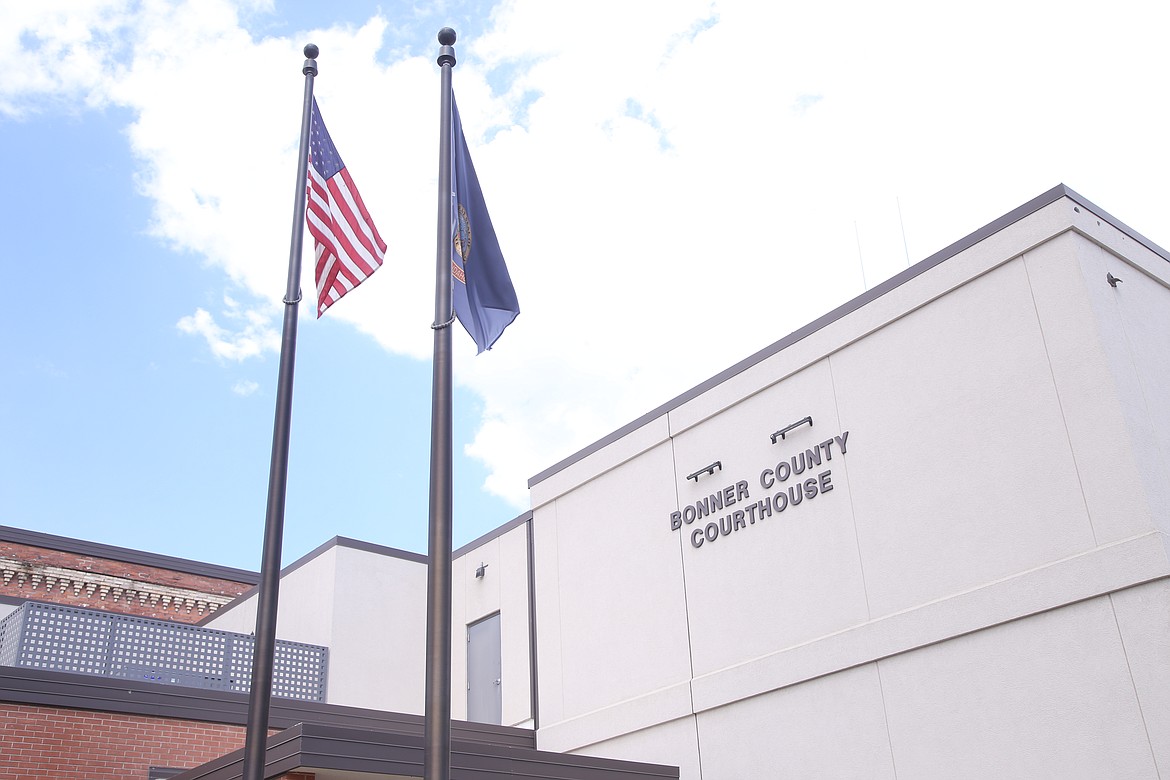 by
ANNISA KEITH
Staff Writer
|
December 26, 2021 1:00 AM
SANDPOINT — A Bonner County woman will proceed through the court system for possession of a single 10mg oxycodone pill.
Kristy Linn Miller, 51, was arrested on Aug. 11 for possession of a controlled substance and paraphernalia. Nearly five weeks later, an amended criminal complaint was submitted by Bonner County Deputy Prosecutor Valerie Fenton charging Miller with a count of trafficking heroin, but probable cause was not found for the charge on Wednesday in First District magistrate court.
Priest River Police Officer Daniel Burkey attempted to pull Miller over after she failed to come to a complete stop at the intersection of McKinley Avenue and U.S. 2. Burkey turned on his overhead lights, but Miller did not immediately pull over, instead significantly reducing speed. Miller drove an unspecified distance on U.S. 2, made two turns, and swerved significantly before stopping completely on Maple Street, according to sworn testimony by Burkey on Wednesday.
Fenton called Burkey as a witness in Miller's preliminary hearing in front of First District Magistrate Judge Justin Julian on Wednesday.
Burkey testified that 17 grams of heroin was found at the crime scene the day following Miller's arrest. He also testified that a notebook with names and dollar amounts was discovered in the vehicle, and $3,000 cash was found on Miller's person.
"Do you have any indication relating the heroin baggie to Mrs. Miller and not the other occupants of the car?" Julian asked Fenton during the hearing.
Fenton replied that there was no evidence directly linking Miller as owner of the Schedule I substance.
"You don't have a case then," Julian responded.
Julian mentioned that there have been past Idaho Supreme Court cases addressing similar situations.
Shortly after Julian's remarks, the internet connection of court proceedings was interrupted and unable to be restored.
Miller posted a $10,000 surety bond the day she was apprehended by Bonner County sheriff's deputies. Her preliminary hearing has been delayed seven times due to counsel substitutions and discovery requests.
The other occupant of the vehicle, Larry Miller, was arrested during the traffic stop for outstanding warrants out of Bonner and Kootenai counties, but is no longer incarcerated according to jail rosters.
Kristy Miller has 18 criminal cases in the Idaho court database for driving violations and receiving stolen goods.
Recent Headlines
---