Full operation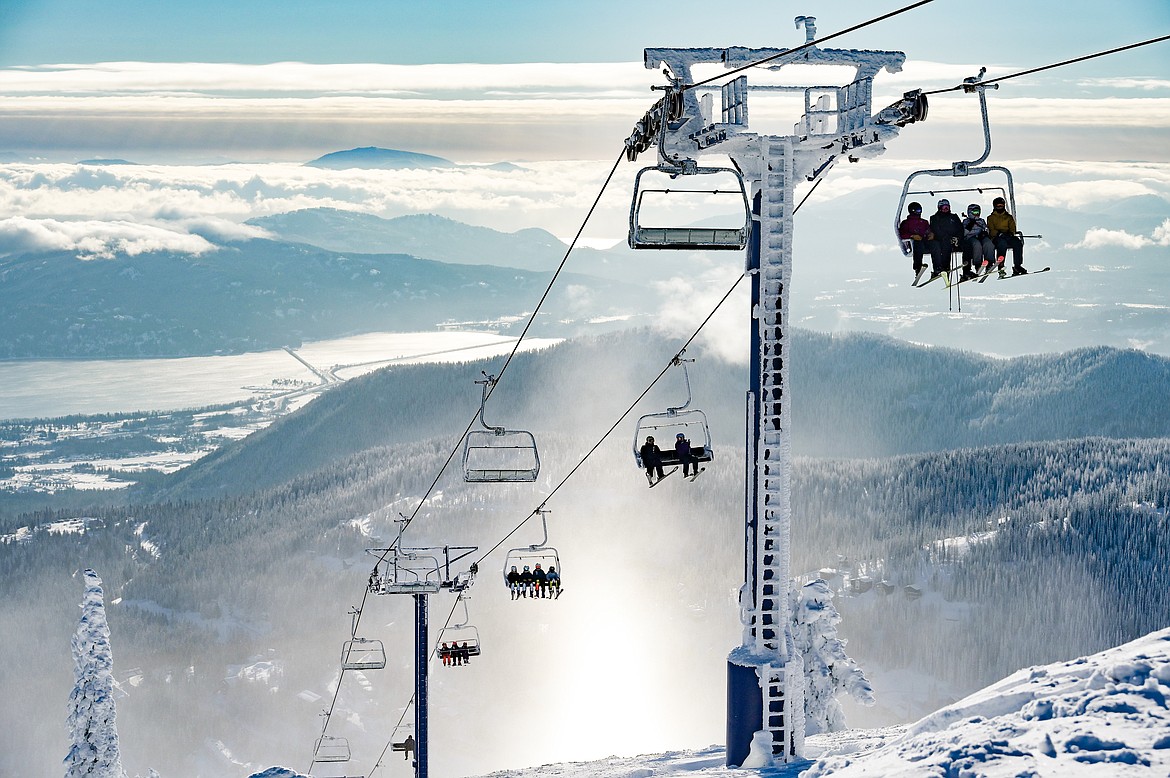 Skiers ride the Great Escape Quad chair lift at Schweitzer.
(File photo/Courtesy SCHWEITZER)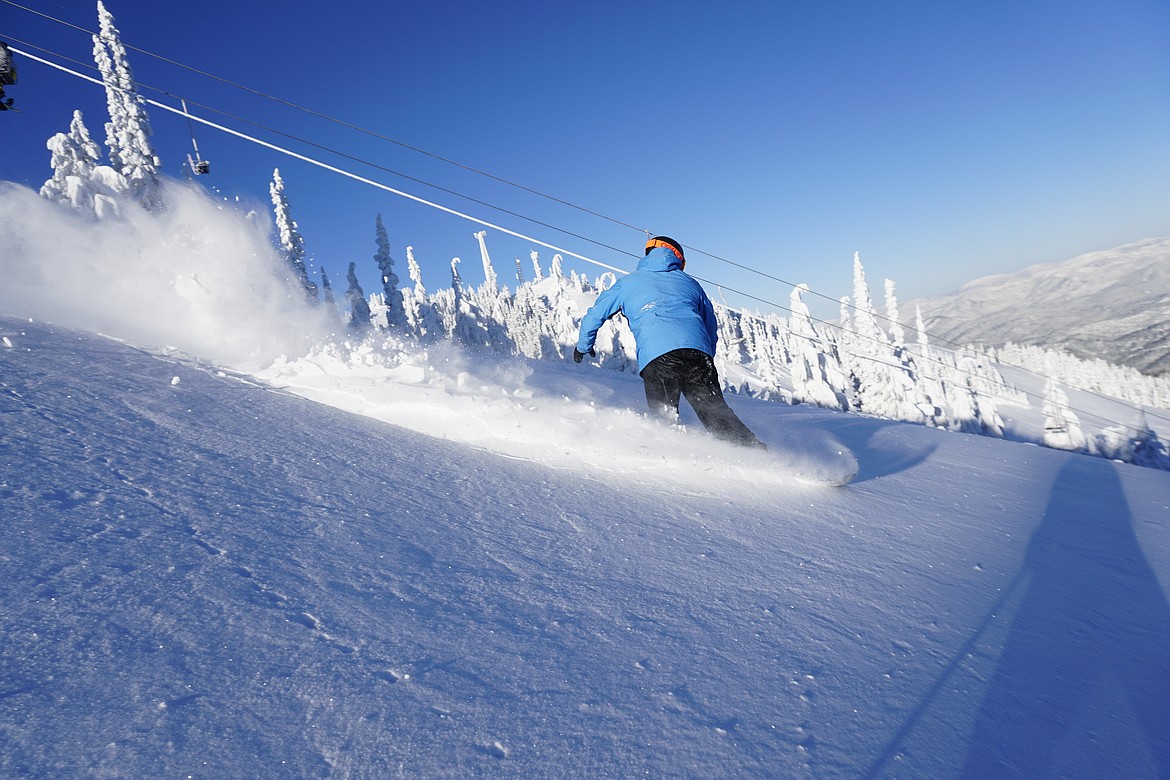 A snowboarder takes a run near Chair 4 at Silver Mountain Resort in Kellogg. Photo courtesy of Silver Mountain Resort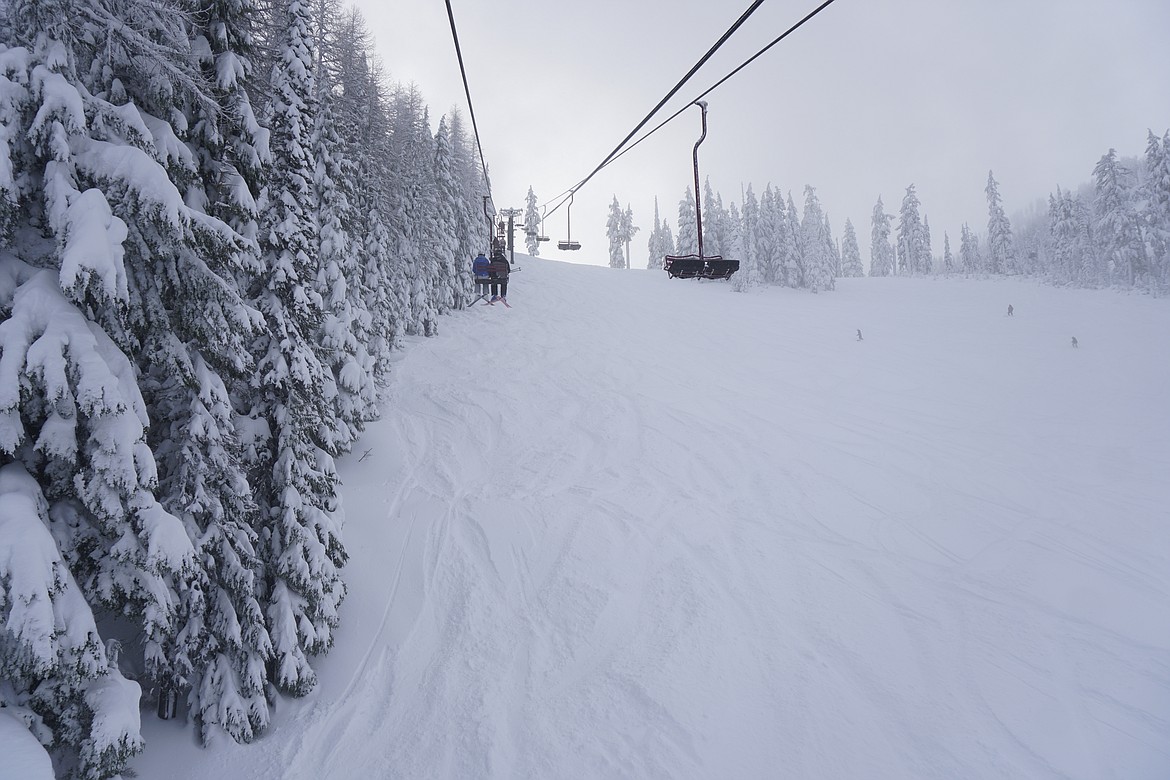 This photo taken in the past week shows skiers riding Chair 4 at Silver Mountain Resort. Photo courtesy of Silver Mountain Resort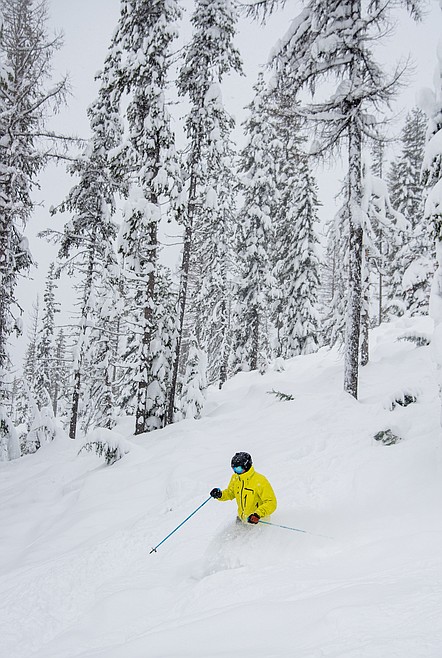 A skier heads down a run at Lookout Pass Ski Resort on Sunday. Photo courtesy of Lacey Johnson for Lookout Pass Ski Area
Previous
Next
by
HANNAH NEFF
Hagadone News Network
|
December 30, 2021 1:00 AM
▶️ Listen to this article now.
Skiers and snowboarders are out hitting the slopes as all runs on Lookout, Silver Mountain and Schweitzer Mountain ski resorts are fully opened.
Lookout Pass Ski Resort opened all of its runs for the first time this season on Monday and director of marketing Matt Sawyer said they've been enjoying reasonable business.
Sawyer said the last two weeks runs were open at about 68% but they've had great snow and are now at 181 inches of snow so far this year. The snow depth was 37 inches at the base of the mountain and 51 inches at the summit on Wednesday.
Sawyer said they had fewer guests on Tuesday, most likely due to the colder weather.
"We're hoping people won't be scared away by the cold weather," Sawyer said. "We're running this cold weather spell for a little bit."
The weather report showed temperatures of 6 degrees Fahrenheit at the base of the mountain and 5 degrees Fahrenheit at the summit at 11 a.m. on Wednesday.
Silver Mountain Resort weather report showed near 2 degrees Fahrenheit at the lodge and closer to 1 degrees Fahrenheit at the summit Wednesday afternoon with Schweitzer Mountain Resort's temperatures showing 5 degrees Fahrenheit at the summit and 6 degrees Fahrenheit in the village.
However, Sawyer said there are still families out skiing all day.
For New Year's Eve the resort is putting on a torchlight parade down the mountain.
Intermediate to advanced skiers ages 16 and older are invited to participate, as well as youth ages 14 and older if accompanied by a parent.
Participants must sign a release form and ride the Peak 1 Quad chairlift before 4 p.m. where they will meet at the ski patrol building. They will then ski down the mountain with torches with an approximate start time of 5 p.m. and finishing around 5:30 p.m.
"We'll have this nice long snake of glowing light coming from the hill for those that are at the bottom," Sawyer said.
For those who want to view from below, the best viewing locations are from the food court deck, food service center, The Pub & Grub bar or just out in the snow. Viewing is free but skiing participants must have a ski pass.
Silver Mountain Resort will have a New Year's Eve dinner from 3 to 9 p.m. at Noah's Canteen at the base of the gondola in Kellogg. Adults are $30, seniors are $27, kids 5 to 12 are $16 and kids 4 and younger are free.
The annual Jackass Day is on Jan. 13 with $18 lift tickets to celebrate the early days of the resort. Tickets will be available on a first-come-first-serve basis and the official release date will be announced on its Facebook page.
The resort had 100% of its runs going around Dec. 19 according to marketing manager Gus Colburn, one of the earliest days it's been fully open.
Colburn said there are 64 inches of snow depth with 116 inches so far this season on Tuesday.
"We have some of the best snow that we've probably ever had during Christmas break," Colburn said. "We just had powder day after powder day after powder day so it's been really great."
Colburn said they control the number of tickets they sell based on the weather and number of season pass holders to keep the lift lines short. He said they've been selling out lift tickets on the weekends but still have some available for the weekdays.
Schweitzer Mountain Resort has all 92 of its runs open with 55 inches of snow at the lower side of the mountain and 74 inches up top on Wednesday. So far this season it's had 133 inches of snow.
Sean Mirus, marketing and events director, said they're looking at the average number of guests they get over the holiday period, with numbers a bit up from last year with COVID.
"It's been a great holiday season so far," Mirus said. "We've seen great traffic over the last few days."
Mirus said they got over 4 feet of snow in the week leading up and through Christmas alone, and that has definitely helped them and all the resorts in the region.
He said it will obviously be chilly the next couple of days but they're expecting snow back in the forecast after the weekend.
The resort's New Year's Eve party is already sold out, but there will be live music most days this week, and definitely over the weekend in Taps, the 21 and over apres ski bar.
Upcoming specials include free ski day for Toyota owners on Jan. 28. One free lift ticket will be given for each Toyota vehicle driven to the resort, valid that day only. Vehicle registration and valid ID required.
Twilight skiing is also offered daily until Saturday, with the Basin Express high-speed quad and Musical Chairs double lifts open from 3 to 7 p.m. Tickets are $20 online or $40 at the ticket window.
Additional nights include Jan. 16, and Feb. 20, as well as Friday and Saturday evenings from Jan. 7 to March 5.
Half of the proceeds from online ticket purchases go directly to select nonprofits in the community.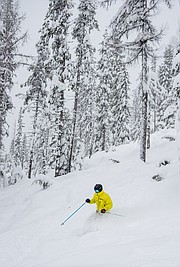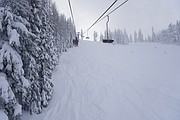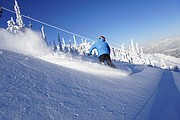 Recent Headlines
---