Grace Balch places 2nd at girls state wrestling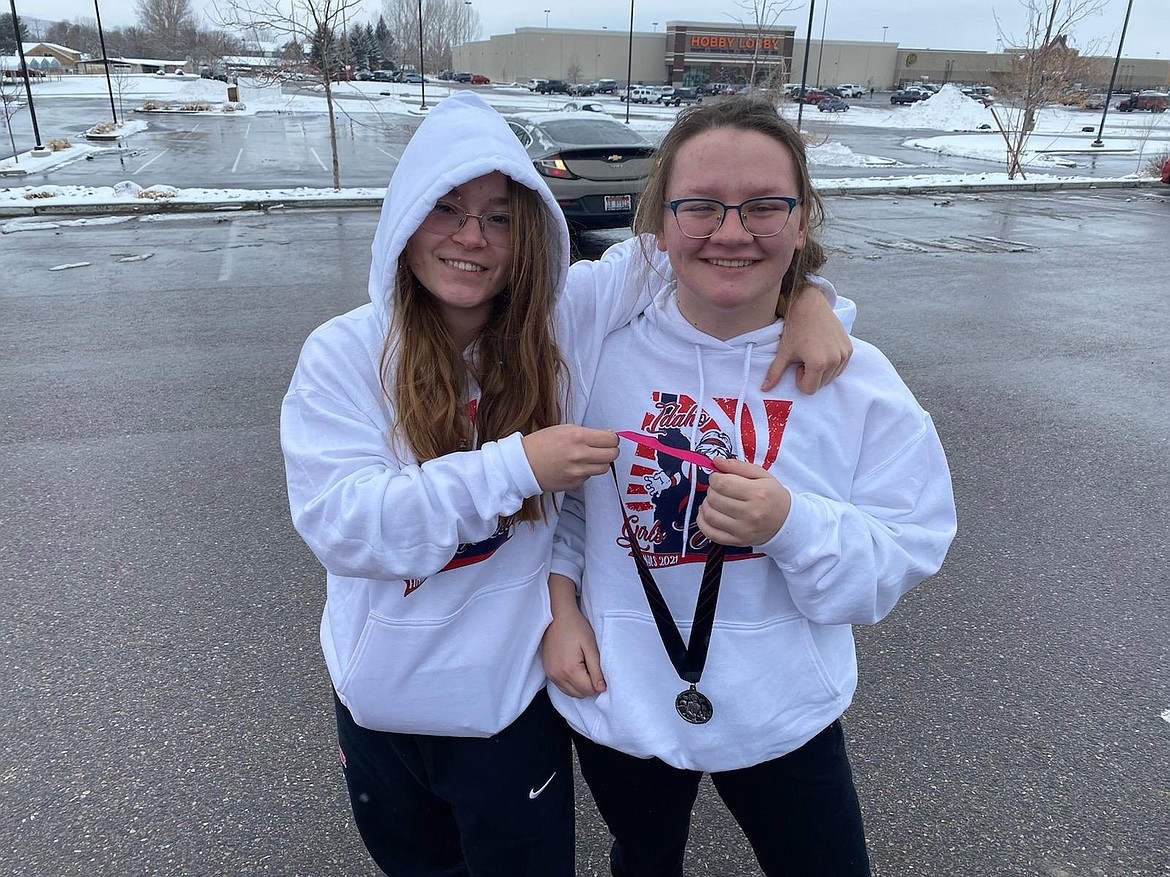 SHS wrestlers Rylie Hancock (left) and Grace Balch competed in the third unofficial girls wrestling state tournament this past Saturday at Pocatello High School. Balch captured second at 159 pounds.
(Courtesy photo)
by
DYLAN GREENE
Sports Editor
|
February 16, 2021 1:00 AM
POCATELLO — A pair of Sandpoint wrestlers competed in the third and final unofficial girls wrestling state tournament this Saturday at Pocatello High School.
Freshmen Grace Balch and Rylie Hancock took part in the tourney and Balch returned home with a medal around her neck.
Balch captured second at 159 pounds. Balch fell to Thunder Ridge's Brooke Boyle in the first place match and claimed victories by pin in the quarterfinals and semifinals to advance to the title bout.
At 138, Hancock went 1-2 at the tournament and pinned Blackfoot's Hannah Kunz in a first round consolation match.
Next year, Hancock and Balch will have a chance to compete in the first official girls state wrestling tournament. In October, the Idaho High School Activities Association unanimously approved a plan to sponsor an official, girls-only state tournament starting in the 2021-22 school year.
138 — Champ. Round 1: Laurelin Hubbard, Grace, p. Rylie Hancock, 0:42; Cons. Round 1: Hancock, Sandpoint, p. Hannah Kunz, 1:31; Cons. Round 2: Sam Ferguson, Thunder Ridge, p. Hancock, 1:58. 159 — Quarterfinals: Grace Balch, Sandpoint, p. Larissa Carrillo, 4:25; Semifinals: Balch, Sandpoint, p. Christina Padilla, 1:01; First Place Match: Brooke Boyle, Thunder Ridge, p. Balch, 3:57.
---