Gordon W. Eggart, 98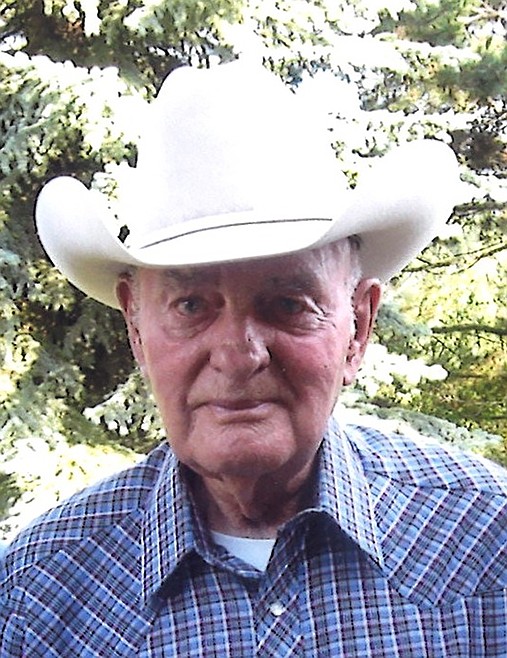 |
February 17, 2021 1:00 AM
Gordon W. Eggart passed away on Feb. 10, 2021; he was 98 years old.
Gordon was born on July 15, 1922, in Lewiston, Idaho, the second child of Jesse and Violet (Brunner) Eggart. The family later moved to the Hauser Lake area and Post Falls, where he attended school. He said he had a good life growing up with older brother Ronald, and Warren and "sis" Kathryn.
He came to love the outdoors and working with horses and cattle which lead to a long life of ranching and a livestock dealer. He  enjoyed coffee with friends while doing business in "North Idaho" between Lewiston, St Maries, Rose Lake up to Priest River.
Gordon was drafted into the Army in December 1942. He was trained as a combat engineer in the Texas and Arizona area and then sent to Europe by way of Omaha Beach to Berlin. He also took part in the Battle of the Bulge. After being discharged in October of 1945, he returned to North Idaho. Starting a small trucking business hauling equipment and also working for a local rancher and farming in Post Falls. He took pride in his service to our country during World War II.
Starting his own ranch on the Rimrock, he raised a family with his wife, Lois (Seiter) Eggart. Gordon and Lois had four children, Marie, Richard, Jerry and Larry. We all loved ranching and living on the Rimrock with many cousins and friends visiting and riding horses.
Gordon loved the country life. Riding the mountains and checking cattle with daughter Marie at his side. He enjoyed buying and selling cows and horses, visiting friends and drinking lots of coffee. People would see his truck all over the northwest from Lewiston to Priest River, western Montana and eastern Washington. One of his favorite places to run cattle was south of Lewiston on the Snake River. 
Gordon is survived by his sons, Jerry of North Pole, Alaska, and Larry (Darlene) of Nome, Alaska; and five grandchildren, Christina, Jared, Shannan, Stephanie and Richard; four great-grandchildren and many nephews and nieces.
The family would like to thank Dad's neighbors for their friendship and help, especially Karen, who went out of her way to befriend and care for him, cooking and, as he was fond of saying, "detailing his home." He had good friends and neighbors in the Priest River area who stopped in to check on him, enjoy a cup of coffee, a slice of pie, or brownies. Thank you for all the brownies and pies they made, for he really enjoyed them.
Funeral services are planned for February 23 at 1 p.m. at the River of Life Friends Church in Post Fall, Idaho. River of Life Friends Church is located at 3263 E. 12th Ave. in Post Falls.
We would like to plan a celebration of life in Priest River at a later time.
Cards or letters and can be sent to G. W. Eggart, 1877 Peterson Road, Priest River, ID 83856.
If someone wishes to donate in Gordon name please send to VFW Post 2909, 113 Larch S, Priest River ID 83856
To see Gordon's online memorial and to leave a message for the family please visit www.englishfuneralchapel.com.
---