8 SHS wrestlers earn at-large bids to state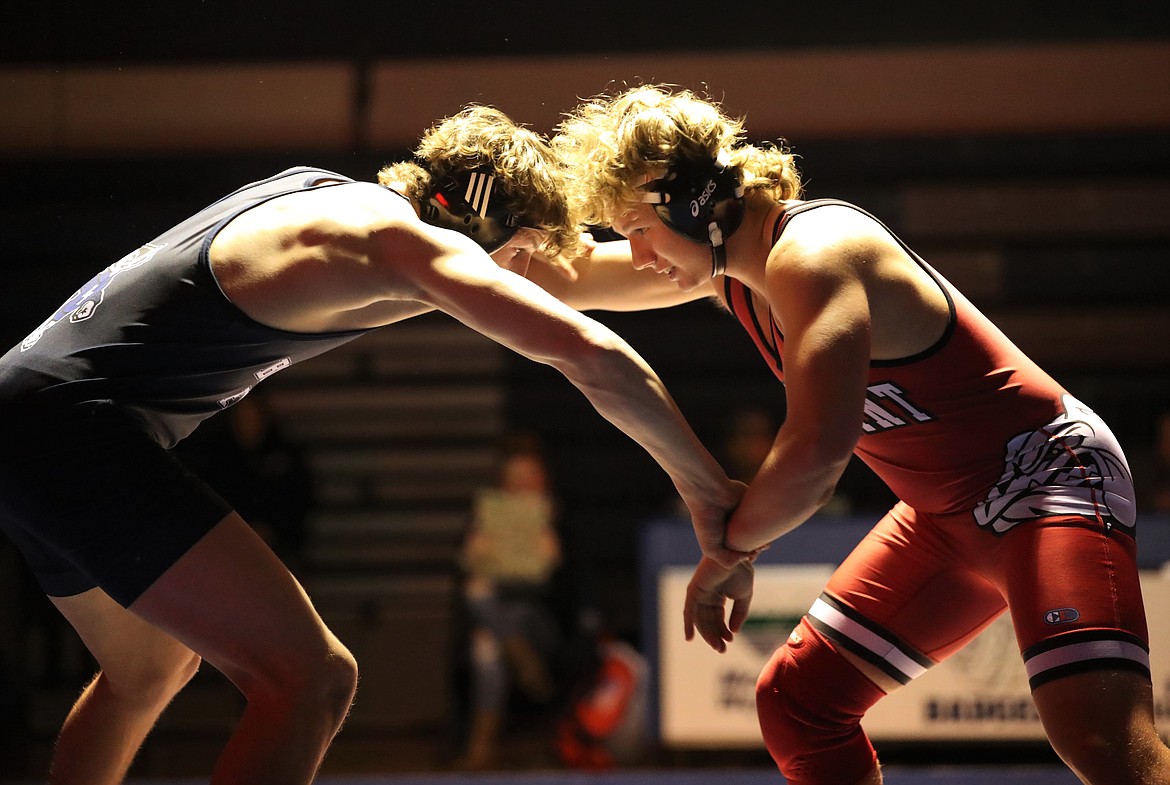 Junior Blake Sherrill (right) battles Eli Richards from Bonners Ferry in a 182-pound "B" Cup bout on Dec. 10 at BFHS. Sherrill was one of eight Sandpoint wrestlers that earned at-large bids to state Sunday.
(File photo by DYLAN GREENE)
by
DYLAN GREENE
Sports Editor
|
February 22, 2021 12:42 PM
SANDPOINT — After leaving it all on the mat Friday night at the 4A Region 1 championships, Sandpoint received a much deserved reward on Sunday when eight wrestlers earned at-large bids to state.
Shane Sherrill (132), Darrian Resso (145), Trevan Adam (152), Sam Becker (160), Blake Sherrill (182), Owen Wimmer (182), Matt Thurlow (220) and Carson Laybourne (285) all received at-large bids.
They join Forrest Ambridge (113) and Tanner Dickson (120) who locked up their spots to state by claiming district titles in their respective weight classes.
In total, the Bulldogs will be sending 10 wrestlers to state, one more than they've sent the past two seasons.
In years past, the state wrestling tournament has spanned two days. But this year due to the COVID-19 pandemic, the championships will start and end on the same day.
The 4A state championships start 8 a.m. PST Friday at the Ford Idaho Center in Nampa.
---