WBCSD board talks levy, staff salaries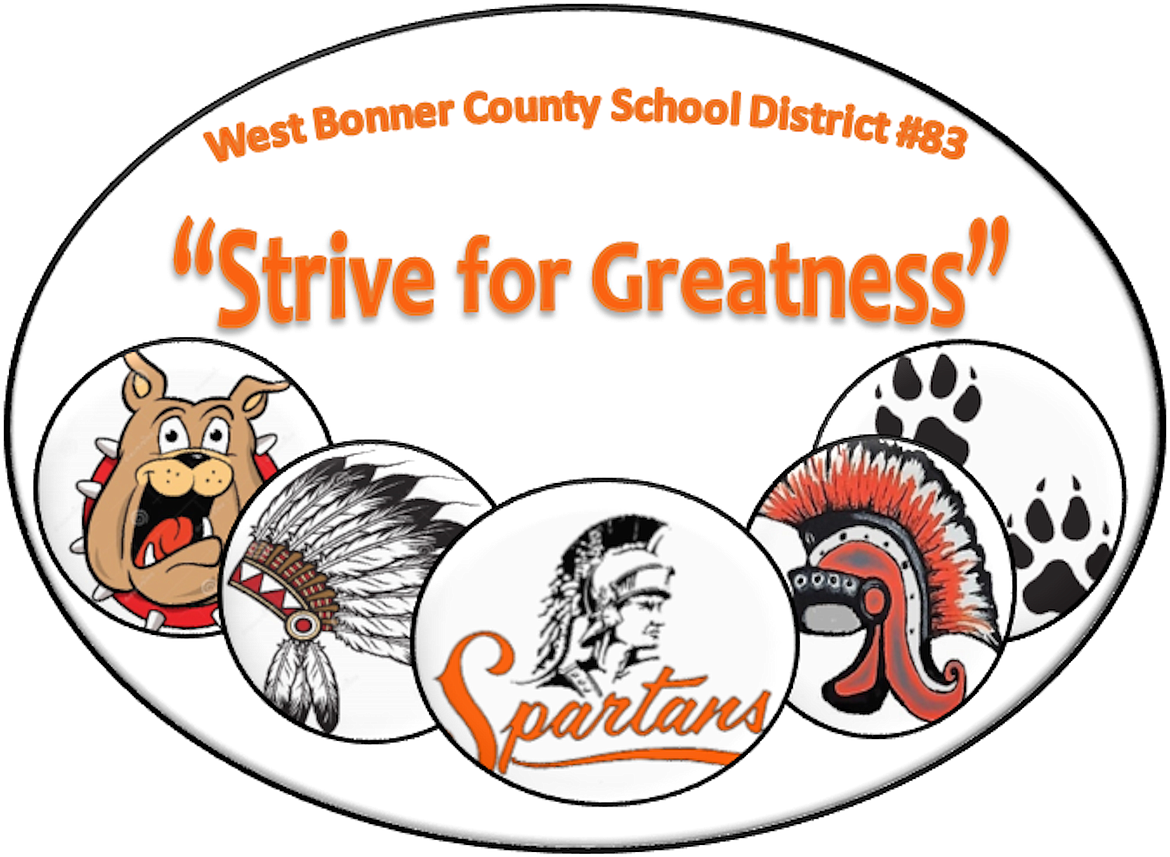 by
RACHEL SUN
Staff Writer
|
February 23, 2021 1:00 AM
Trustees heard a presentation on, and held a question-and-answer session regarding, the March 9 school levy at a board meeting Wednesday night.
The district currently has 950 students, which is a slight drop from the previous year, said Superintendent Paul Anselmo. However, this is likely due to changes caused by the COVID-19 pandemic.
The district is also the largest employer in western Bonner County with 186 employees including part-time and classified staff.
The levy, which provides 25% of the district's budget, is essential for programs including extracurriculars like athletics, performing arts and music, he said. It also helps fund facility projects like a planned roof repair and crosswalk lighting near Priest River Elementary on Highway 57.
Just over 80% of school districts in the state run a supplemental levy, Anselmo said. This is due to the removal of the property tax funding for Idaho schools by then-Governor Jim Risch in 2006.
Anselmo noted that the district has numerous unfunded mandates, including a requirement to spend around $380,000 a year on facilities, as well as special education requirements that are only partially funded by federal money.
Roughly 14% of the district's students fall under special education criteria, but the district is only funded for 5.5% of the student population at the elementary level and 6% of students at the secondary level.
"A lot of our budget goes to people," he said. "That's how we provide a service, provide an education."
The district's upcoming levy maintains the same mill rate, $1.47, as the years before. In some areas, said board clerk Jennifer Anselmo, the district worked to cut costs for this to be possible.
During the question-and-answer session, trustees also discussed five-year teacher bonuses and efforts to eventually raise teacher salaries.
Teachers within the district are paid one-time bonuses after every five years of working with the district, said Sandy Brower, board chair. This is used as a retention method to reward teachers who stay with the district.
The district also pays teachers below the state average in salaries, said Anselmo. WBCSD pays somewhat over $50,000 on average. The state average is $50,794, according to a report by Idaho EdNews, although it also dropped from the year before at $51,691 due to COVID-19 cutbacks.
The district also has lower salaries than those surrounding them, including Sandpoint, Newport and Lakeland.
"We are losing teachers to other districts that they can readily drive to because we're not even at the Idaho state average," Anselmo said. "What we're proposing is a base increase that will bring our teachers up to the Idaho state average."
When teachers move to a surrounding district, it also costs WBCSD more money to hire and train a replacement, she said.
A survey by the district also showed that residents wanted to retain teachers and pay them what they're worth.
"Our teachers shouldn't be penalized for where they live," she said. "They work just as hard as the teachers in Sandpoint or Newport or Rathdrum. They work hard, and they deserve a wage that fits their profession."
The board also approved a new job description and salary for a behavior specialist the district is looking to hire.
Currently, the district has 11 contracted behavior specialists to help students with specific behavioral problems, said Anselmo.
"They work with a certain student for seven hours a day," she said. "We're billed for seven hours a day at the exact rate that Medicaid will reimburse it, and we have to pay a 7% fee on the top."
Creating a staff position would also allow that individual to help with other cases if a student didn't show up on any given day, she said.
It may be possible for a staffer to take on more than one case, whereas the contract employees only deal with one child. Even if it wasn't, Anselmo said, the district would save money.
---