Bonner County History - Feb. 28, 2021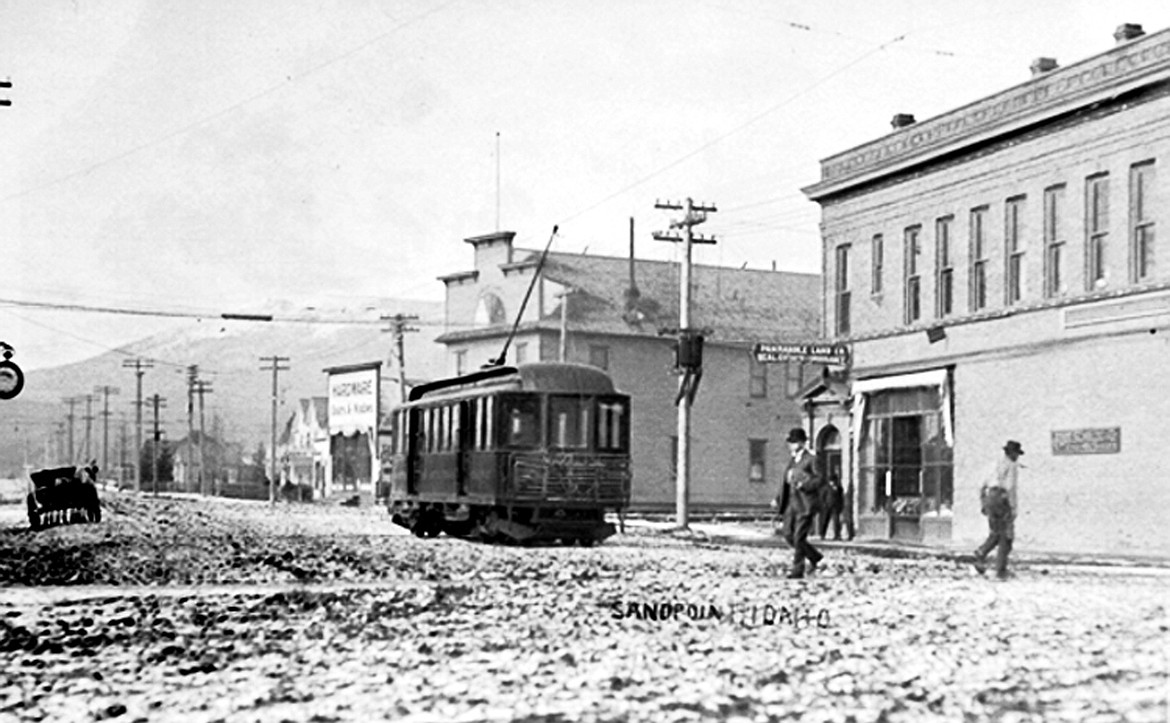 |
February 28, 2021 1:00 AM
From the archives of the
Bonner County History Museum
611 S. Ella Ave., Sandpoint, Idaho, 83864
208-263-2344
50 Years Ago
Sandpoint News-Bulletin
Feb. 28, 1971 – WYATT PASSES CPA EXAM
Washington's State Board of Accountancy last week announced that Larry Wyatt, a 1961 SHS graduate and the son of Mr. and Mrs. Ralph Wyatt, Sandpoint, passed the certified public accountant examination. Employed with the LeMaster & Davies firm for several years, Wyatt, wife Twila and two sons live in Spokane.
•••
COMPLETED BASIC TRAINING
Airman Leland T. Rosenboom, son of Mr. and Mrs. Steve Rosenboom, Rt. 2, Sandpoint, completed basic training at Lackland AFB, Tex. and is assigned to Sheppard AFB, Tex. for training in accounting and finance. Airman Rosenboom, a 1965 SHS graduate, is married to the former Katherine Yurk of Sandpoint.
•••
ELTON ANDERSON EMPLOYED IN COLO.
Elton G. Anderson, son of Mr. and Mrs. George E. Anderson, Rt. 1, Sandpoint, completed his college degree in geological engineering at the University of Idaho and is now in Climax, Colo., employed as an engineer with Climax Mining Co., one of the world's largest molybdenum producers.
•••
1971 BETTY CROCKER HOMEMAKER
Sharon Bolstad, the daughter of Mr. and Mrs. Norman L. Bolstad, has been named the SHS 1971 Betty Crocker Homemaker of Tomorrow. She is among the top 15 winners in the state.
100 Years Ago
Pend d'Oreille Review
Feb. 28, 1921 – CITY BREVITIES
Mrs. L.D. Farmin returned last night from a 10 days' tour of north Idaho during which she visited Rebekah lodges in the panhandle. Mrs. Farmin is president of the State Rebekah assembly and her tour was in the nature of a lodge duty.
•••
MAY NOT LOSE HOSPITAL
The state tuberculosis commission's secretary told Sandpoint's delegation in Boise that the appropriation of two years ago will be divided for building hospitals at Sandpoint and Payette. "I will recommend," said Mr. Neil, "the erection of buildings to cost $30,000 each, at both sites, and that the work be started this season."
•••
GRANT PROTECTS CITY'S WATERSHED
The Sandpoint watershed, from which the city derives its water supply, is now protected in perpetuity, according to a telegram from U.S. Senator Borah stating: "The senate passed today the bill granting lands to protect your watershed." The actual value of the land given the city by the federal government has a large value in itself but as it assures a permanent and uncontaminated water supply, its value can hardly be estimated. Credit for the grant, while resting directly with Congressman French and Sen. Borah, must go in large measure to the present city administration and particularly to Mayor Elliott and Clerk Davis.
For more information, visit the museum online at bonnercountyhistory.org.
---