Flexible winter ops to commence on LPO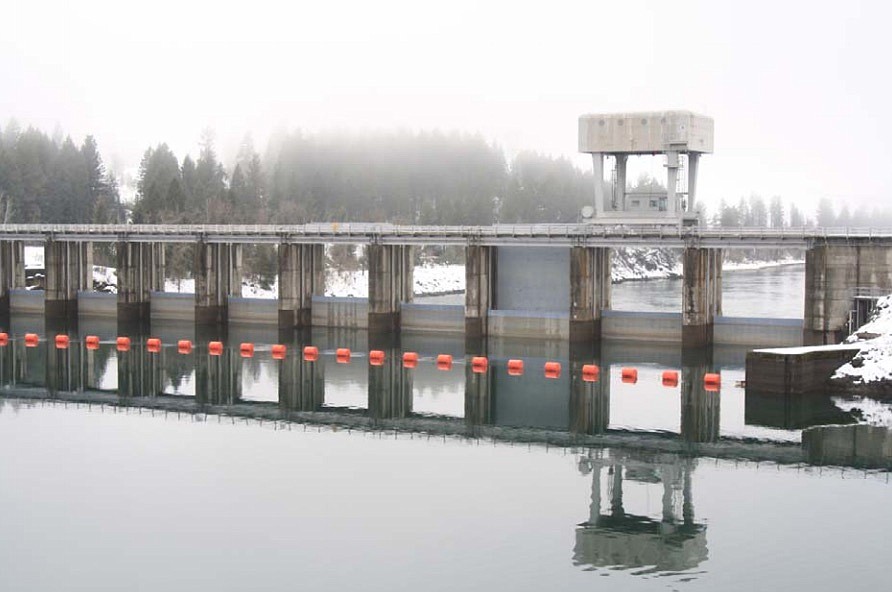 Flexible winter power operations on Lake Pend Oreille could result in a 1-foot rise the lake's level.
(Photo courtesy U.S. ARMY CORPS OF ENGINEERS)
by
KEITH KINNAIRD
News editor
|
January 3, 2021 1:00 AM
SANDPOINT — The level of Lake Pend Oreille could rise as much as a foot this weekend.
Flexible winter power operations are commencing on the lake on Friday, according to the U.S. Army Corps of Engineers. Outflows at Albeni Falls Dam are being reduced to 8,000 cubic feet per second this weekend in order to store water at the request of the Bonneville Power Administration.
Outflows at Albeni Falls were reduced from 14,000 cfs to 12,000 cfs on Thursday. The outflow is expected to decrease from 12,000 cfs to 8,000 cfs today.
Under the flexible winter power operations plan, the lake level can fluctuate by as much as 5 feet, between 2,051 feet above sea level to 2,056 feet. However, the lake is not expected to the full allowed range this weekend, the corps said.
The corps said current projections indicate the lake will rise into the 2,051.5- to 2,052.5-foot-range by early next week.
The Idaho Lakes Commission said BPA has rarely used flexible ops over the last six years. However, when the plan is utilized it is typically because of a predicted increase in power demand in the region.
"Generally, this should have little impact, but can affect water infrastructure and bay and launch accessibility," said Molly McCahon, executive director of the Lakes Commission.
BPA proposed the flexible winter operations plan during the winter months to utilize a larger portion of the authorized operating range with the goal of increasing the operational flexibility of federal Columbia River power system in order to meet winter power demands in the Northwest.
Keith Kinnaird can be reached at kkinnaird@bonnercountydailybee.com or followed on Twitter @KeithDailyBee
---