PHD to open COVID-19 vaccination clinics for frontline workers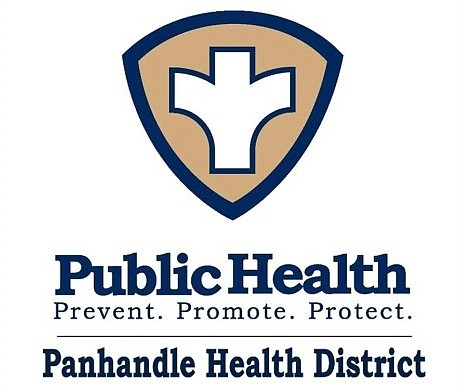 |
January 5, 2021 1:00 AM
SANDPOINT — Beginning Wednesday, Panhandle Health District will be hosting COVID-19 vaccination clinics in Sandpoint, Hayden and Kellogg to assist dentists, dental hygienists, dental assistants and other frontline healthcare workers who have direct contact with COVID positive patients, according to a press release from PHD.
The vaccination clinics are in line with the Idaho COVID-19 Vaccine Advisory Committee's Phase 1a timeframe, according to the release, and PHD will be allocating 4,400 doses of vaccine for their clinic this week.
Not counting federal strike teams dedicated to ensuring vaccinations for long-term care facility residents and staff, the vaccines allocated to the area are as follows:
The week of Dec. 14, 1,950 vaccinations were received, and the same number distributed. The week of Dec. 21, 4,200 were received and 3,246 distributed. The week of Dec. 28, 2,175 were received and 400 distributed. The week of Jan. 4, 3250 were received and 975 distributed.
Once more supply is available, COVID-19 vaccine providers can choose to make their location available on VaccineFinder, enabling the general public to find providers with available COVID-19 vaccinations.
The health district and community partners will be coordinating with employers of individuals in the first priority group as vaccinations become available, according to the release.
PHD is reaching out to dental offices, assistants and other frontline workers who have direct contact with COVID-19 patients with information about the clinics, according to the release. Any dental offices that have not heard from PHD may contact the health district at phd1-vaccination-planning@phd1.idaho.gov.
Any health care providers who fit the priority group in Phase 1 and would like to provide the vaccine through their facility can contact the Idaho Immunization Program for enrollment information.
"We are excited to provide this service to this important group of healthcare providers that work in very close contact with the public every day," said Don Duffy, Health Services Administrator for PHD. "Our community is making good progress working through the Phase 1a group. The vaccine has been offered to hospital staff, home healthcare workers, outpatient clinics, long-term care facility residents and staff, and we recently deployed teams with the help of our Medical Reserve Corps and National Guard to vaccinate emergency medical services teams in all 5 of the counties we serve."
Information on the COVID-19 vaccine can be found on PHD's website under the "frequently asked questions" section. It is being updated as information becomes available.
The state of Idaho also provides COVID-19 vaccine information on their website, including a frequently asked question section..
The Idaho COVID-19 Vaccine Advisory Committee meetings are open to the public and can be viewed online at coronavirus.idaho.gov/idaho-covid-19-vaccine-advisory-committee/
Further information can be found on the Centers for Disease Control and Prevention website and the PHD COVID-19 hotline, which is available Monday through Friday, from 8 a.m. to 5 p.m. at 877-415-5225.
---