Bonner County History - Jan. 7, 2021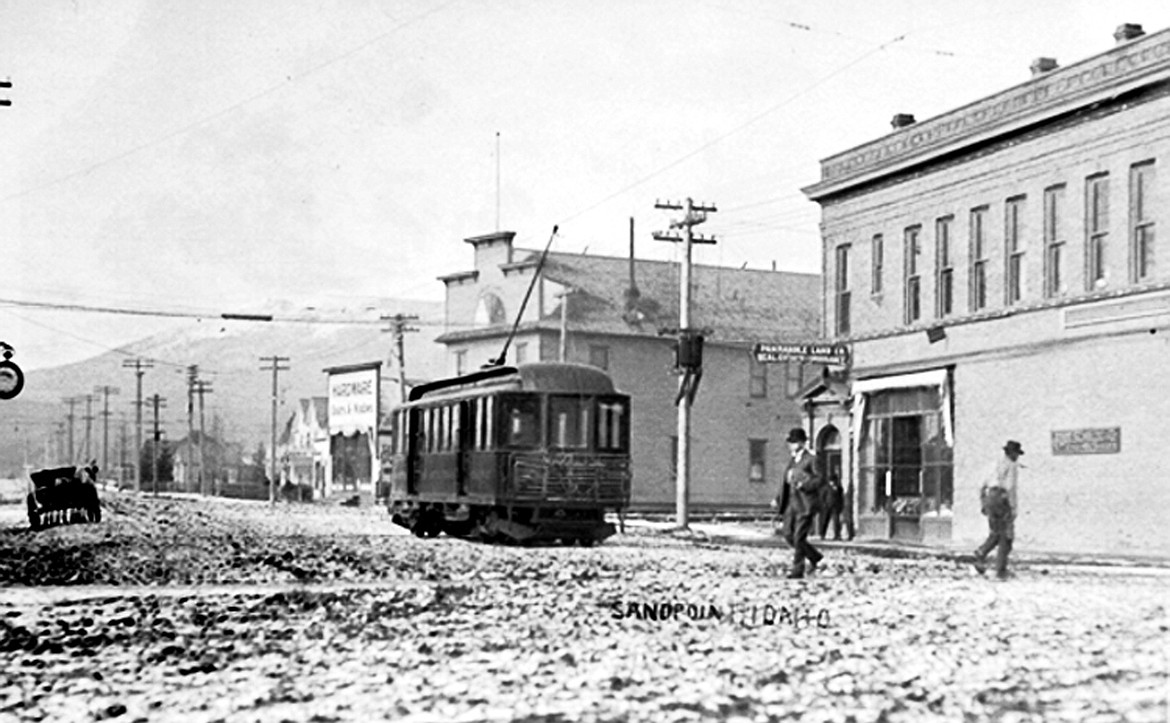 |
January 7, 2021 1:00 AM
From the archives of the
Bonner County History Museum
611 S. Ella Ave., Sandpoint, Idaho, 83864
208-263-2344
50 Years Ago
Sandpoint News-Bulletin
Jan. 7, 1971 – CITY LIBRARY REOPENED
Sandpoint Public Library's main floor reopened Tuesday but cleaning and painting will continue on the second floor for another week. The entire building has been closed since it was damaged Dec. 15 by an arson-sparked fire in a book drop on the building's Second Ave. side. The fire was reported by 12-year-old newspaper carrier Bill Perry, who discovered the blaze while making his early morning paper delivery to the library. City officials credit the youth with saving the library from possible destruction by fire.
•••
BIRD LEAVES TOWN TO CELEBRATORS
One bird did the town on New Year's Eve. A few pedestrians were startled about 4:40 p.m. Dec. 31 to see a Chinese pheasant in the opposite pedestrian lane at Second and Cedar. When a passing car startled the bird, it took to the air, sailed over J.C. Penney's and headed for the east bank of Sand creek, where it seemed safe from human creatures, their cars and New Year's Eve.
•••
DELMAR WOOD PROMOTED
Delmar W. Wood, son of Mr. and Mrs. Earl C. Wood, 812 Pine St., Sandpoint, has been promoted to staff sergeant in the U.S. Air Force. An administrative specialist at Wheeler AFB, Hawaii, Sgt. Wood is assigned to a unit of the Pacific Air Forces. The sergeant, a 1965 SHS graduate, completed a year of duty in Vietnam.
100 Years Ago
Pend d'Oreille Review
Jan. 7, 1921 – CUT AT THE MILLS
Effective Jan. 1, the Humbird company reduced wages in their plants ten cents an hour and in the woods another cut was made amounting to five cents an hour. This is the first cut made at the mills, but the third in the woods, the three cuts making a total of 15 cents an hour. The average scale in the woods now is 45 cents an hour.
•••
REST ROOM NICKELS STOLEN
A lowdown thief operated at the woman's rest room at the city hall when a little nickle (sic) box on the wall in which were deposited from time to time nickles and dimes in aid of the rest room was pried from its place and taken away. The theft came to light Wednesday morning and the box was in place as late as 6 o'clock Tuesday evening. Chief Bratton has no clue.
•••
FIRST WOMAN CHAMBER DIRECTOR
Mrs. P.M. Bower, Civic club president, was elected the fifteenth director and the first woman to occupy the office of the Chamber of Commerce board of directors at their weekly luncheon. Secretary F.O Hagie will notify Mrs. Bower of her election. She will be seated at the next meeting.
•••
EDITORIAL TIDBIT
High Cost of Living in "going down" seems to be stuck between floors.
For more information, visit the museum online at bonnercountyhistory.org.
---