Panida announces online production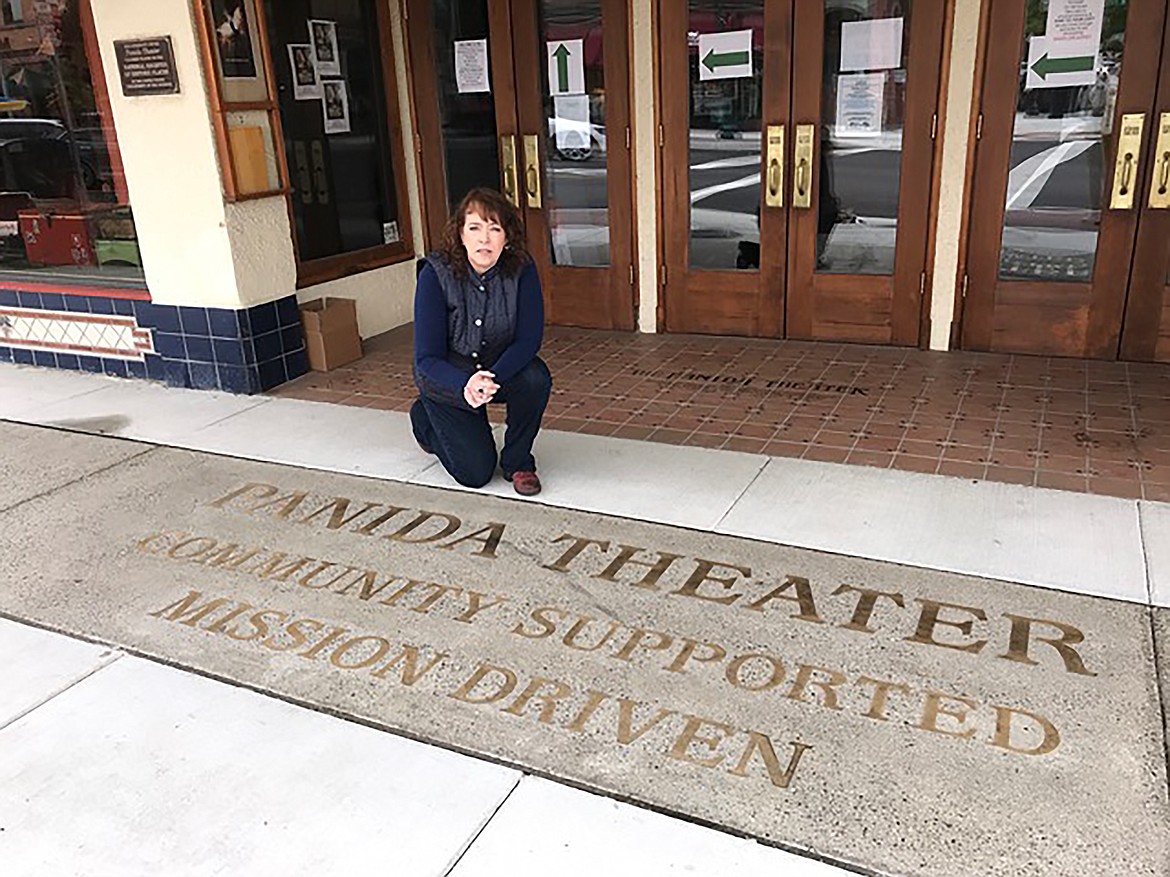 (Photo by SUSAN DRINKARD) Panida Theater Executive Director Patricia Walker kneels by a sign that emphasizes the theater's community support.
|
January 8, 2021 1:00 AM
SANDPOINT — The historic Panida Theater will premiere its first virtual theater production, a light-hearted comedy short called "Coffee Shop".
The production will run from Jan. 15-31.
"Because in the sequestered circumstances our community can't come to the Panida, we are bringing the Panida to them," said Panida Executive Director Patricia Walker.
The first in a series by playwright and director Teresa Pesce, "Coffee Shop" features some of Sandpoint's most gifted actors: Scott Johnson, Tim Martin, Andrew Sorg, Alex Cope, Steve Neuder, and Walker herself in a comedic turn as a neurotic marriage counselor. "We have done Reader's Theatre many times but Virtual Theater is new territory for us but all the veteran stage actors adapted effortlessly," Walker said.
"Coffee Shop" will be on the Panida website at www.panida.org and posted on Panida's Facebook page. "We encourage everyone to take a coffee break and enjoy it," says Patricia, "and then share it with friends and family because we can all use a little laughter right now!" The series is sponsored by Panida supporter Evans Brothers Coffee, 524 Church St.
The script for the second "Coffee Shop" episode features a Valentine's Day theme and is planned for February release.
---